Are you looking to save money on your next smartphone purchase? What if I told you that you can get one of the best mobile phones with premium features, and only pay less than $500? There're so many of these smartphones out there but it's a challenge to choose which one will suit your needs. So if you are looking, here are my top picks of the best budget mobile phones you can get right now and end up saving you so much more money than you realized. 
iPhone SE (2022)
The Best Budget Performance iPhone
Reasons To Buy
5G network capabilities
Impressive performance
Fairly affordable
Takes impressive pictures
Water, scratch, and dust resistance
Reasons To Avoid
Small 4.7-inch display
No expandable storage
Single-lens camera
Small battery
Same design as the predecessor
If you remember the saying "dynamite comes in small packages", that's the best way to the iPhone SE. The performance is very impressive thanks to the powerful A15 Bionic processor which is also found in the new iPhone 13.
It comes with a 12MP rear single-lens camera (and a 7MP selfie camera), that takes high-quality pictures and 4K videos with great detail, thanks to its upgraded camera technology. Problem is that there's no night mode.   
However perfect it does have its flaws. The new iPhone SE comes with the same design as the older models. The screen is still small at 4.7-inches.
It comes with a small 2018 mAh battery, and no expandable storage. But if performance is what you're looking for and want a budget phone that takes great pictures, then the iPhone SE 2022 is the best budget mobile phone to buy now.  
Motorola Moto G9 Power
The Best Budget Battery Mobile Phone
Reasons To Buy
Massive 6000mAh battery
Long battery life
Massive 6.8-inch display
MicroSD with expandable storage
Triple-lens camera
Price range under US$500
Reasons To Avoid
Average phone performance
Large & bulky
Mediocre quality screen
LTE not 5G
The Motorola Moto G9 Power is among the best affordable smartphones out there now, thanks to its huge 6000mAh battery.
Compared to other budget phones, this one has the biggest battery, which means you get up to two days of battery life on moderate use. But that's not all. It also comes with a large 6.8-inch HD display, a 64MP triple-lens camera, and a MicroSD slot to increase storage.
Though its large size makes it feel bulky and offers average screen quality and phone performance, the Moto G9 Power is still one of the best-budget mobile phones. With a price tag of less than US$500, if you want a cheap phone with the best battery life, then this one is for you. 
Samsung Galaxy A53 5G
The Best Budget Android Mobile Phone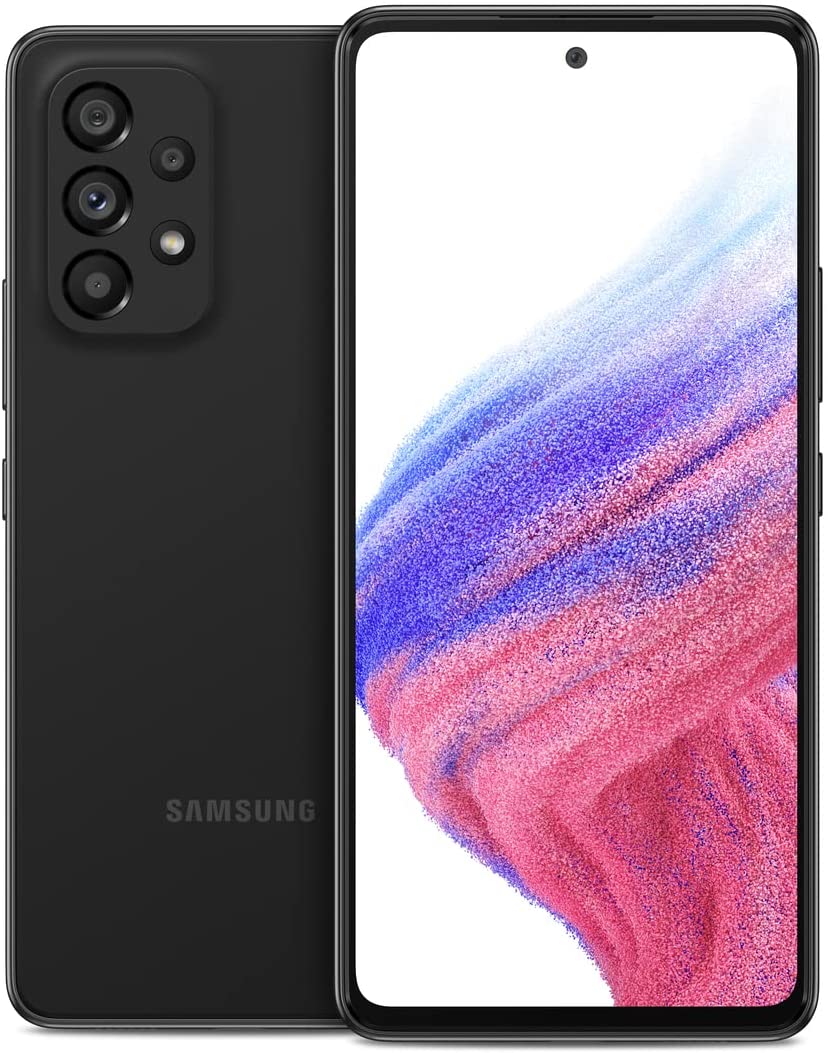 Reasons To Buy
Stunning display at 120Hz
Water and dust resistance
Good battery life
MicroSD with expandable storage up to 1TB
Four-lens camera
Fairly priced at less than US$500 price tag
Reasons To Avoid
Average phone performance
Power adapter sold separately
With Samsung Galaxy A-series phones, you can never go wrong with their range. Especially with the new Samsung Galaxy A53 5G smartphone, comes with a 6.5-inch AMOLED Full HD display with a 120Hz refresh rate, which means smoother transitions between menus and smoother scrolling.
It includes a large 5000mAh battery with a whole day's battery life. It comes with a four-lens 64MP camera and is resistant to water and dust. 
The camera package is decent, takes good quality pictures and videos, and the performance works well, with a price tag of under US$500, it's worth the try. If you're looking for a cheap midrange phone, then Samsung A53 is the best choice for you. 
Xiaomi Redmi Note 10 Pro
Best Camera Mobile Phone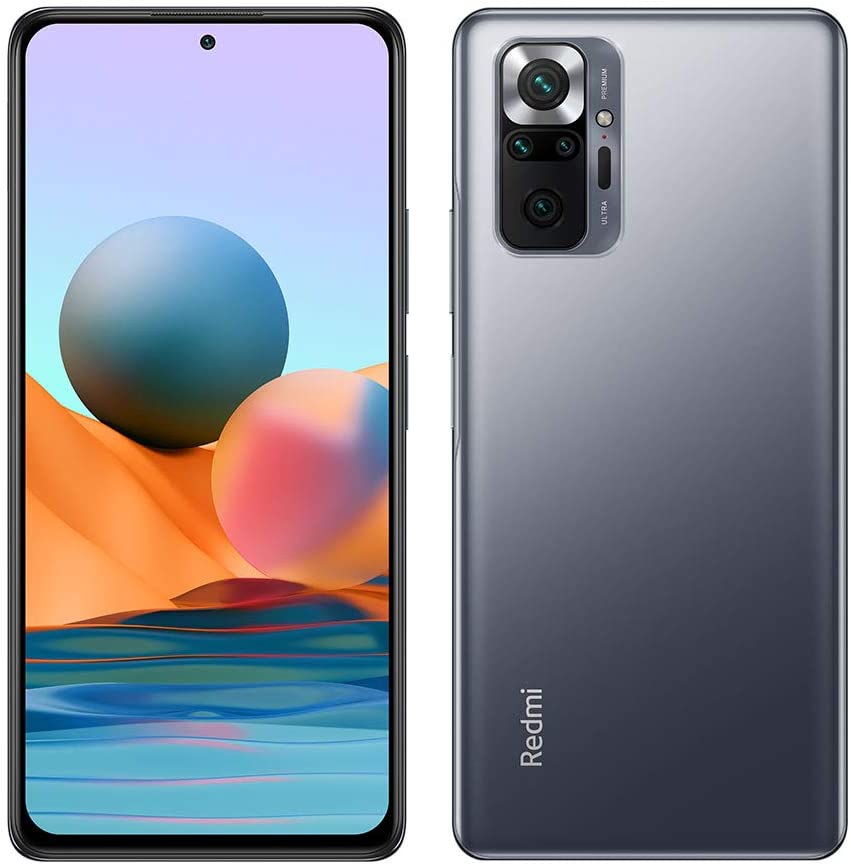 Reasons To Buy
Stunning display with 12oHz
Impressive design
Outstanding battery life
Splash and dust resistance
Takes good quality pictures and video
Reasons To Avoid
Average phone performance
Poor camera quality in low light
No 5G network
The Redmi Note 10 Pro comes with a 6.67-inch Full HD AMOLED display with a 120Hz refresh rate, an upgraded camera package with a four-lens 108MP camera, and a 5020mAh battery that gives it a whole day's battery life.
You get all this from a budget smartphone. Better pinch yourself cause it's about to get better. It also includes a choice of three colors; Onyx Gray, Glacier Blue, and Gradient Bronze.  
Although it comes with a hard plastic frame, no 5G network, and decent phone performance, this is a good budget offering and good value for money as it comes with great features at an affordable price tag.  
Google Pixel 6A 5G
The Best All-Around Mobile phone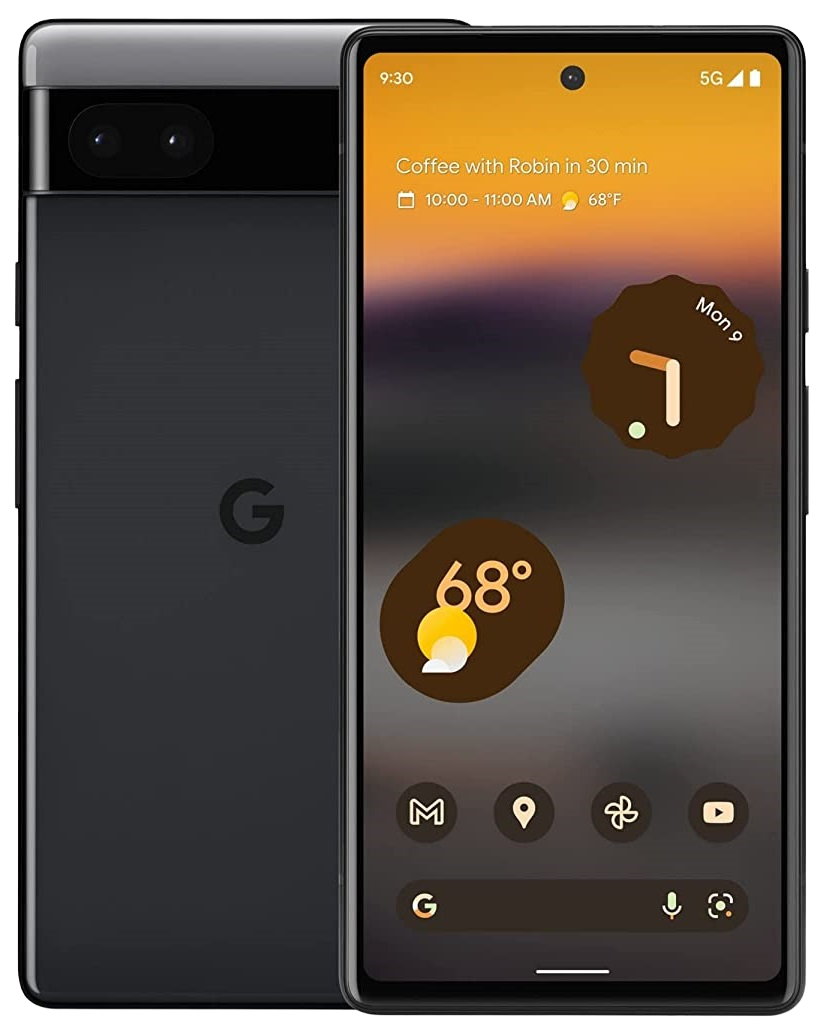 Reasons To Buy
Good phone performance
Bright & accurate AMOLED display
Good battery life
Includes 5G network
Price range less than US$500
Impressive all-around camera
Reasons To Avoid
No wireless charging
No charger in the box
No headphone jack
No MicroSD slot
The Google Pixel 6A is a powerful smartphone with great performance, an impressive camera package, good battery life, and a bright but good-looking 6.1-inch display. Another impressive feature is the Voice Typing system which works pretty well on this phone. 
So what are the problem areas here? The display is fixed to a 60Hz refresh rate. The phone battery is smaller. There's no wireless charging, no headphone jack, no microSD to expand storage, and no charger included in the box. 
But overall, the Google Pixel 6A comes with an impressive package that's all put together into an affordable phone. While it misses some features, it is one of the best budget mobile phones around. 
Final Words
Here are my top picks of the best affordable mobile phones for you to consider in 2022. Each of them comes with its own unique features, as well as its pros and cons, but they all don't cost more than US$500. They are great value for money and worth the buy.
If you have any questions or wish to make comments, scroll down below and leave a note below. What's next? Well, if anyone of these best budget mobile devices impressed you, then click on the buttons and see how much the phones are on offer. 
Check out my top picks of the best budget laptops for students to use in 2022.