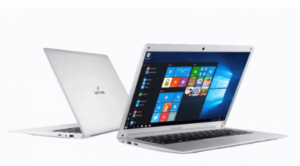 Review: Connex Swiftbook Notebook
Product: Connex Swiftbook
Price range: 2500 to 3000 ZAR
Place to buy: HiFi Corp; Incredible connection; Takealot.com
Specifications: Intel Celeron; Windows 10 Home; 500GB Hard drive;
Rating: 6.5 out of 10
Overview
Keep a look out for this affordable notebook this holiday season. This lightweight notebook, weighing at 1.4kg (3lbs.) and slim design, comes with a 2.4 GHz Intel Celeron processor, preinstalled Windows 10 Home operating system, a 1-month trail Office 365 package and a 500GB hard drive.
Display
The notebook comes with a 16:9 aspect ratio making it have widescreen capabilities but needs a HDMI adapter to connect to standard HD monitors. The maximum resolution is 1366 x 768, and a 14-inch display screen.
Graphics
The standard graphics card for any Intel Celeron notebook is an Intel HD Graphics card. This one comes with a Intel HD Graphics 500 GPU, which is compatible to standard office packages and other utility software.
Other Features
The notebook comes with a front camera of 0.3 MP, Bluetooth and Wi-Fi connectivity, with a 2 USB ports (USB 2.0 & USB 3.0) and a mini HDMI output.
My Thoughts
The good aspect of this notebook is that it really is lightweight and quite slim, making it a very portable machine. It's not the fastest nor will it be good for playing high-end games, but it can run the latest office software packages, so it can be useful to entry level business personnel, and students (Office 365 is free for students).
This notebook is easy to carry and portable, and with the 14-inch screen it can fit into almost all types of laptop bags. If an affordable laptop is what you looking for to help get your work done and to complete assignments, keep a look for this notebook.
For more information, click here. Please leave your comments below