Are you looking for an affordable tablet to get you started this year? Introducing our five selections of the best affordable tablets you can buy right now. But before that, we'll run through briefly how you can choose the best tablet, and then we'll review five of the best affordable tablets you can get. So, let's get started. 
How to choose the best affordable tablet for you
Operating system
Before we get started, it's important to know where to begin. Are you a Windows, Android or Apple user? If you're a Windows user, then you prefer tablets under Microsoft. For example, the Surface Go or the premium Surface Pro series tablets.
Then for Android users, you have a lot more options to choose from as most tablet brands come with the Android operating system. For example, the most common and favoured brands are the Samsung Galaxy Tab A or S series or the Lenovo Tab or Yoga Tab series tablets. Then lastly Apple users would focus on the Apple iPad series tablets, from the iPad Pro, and iPad Air to the iPad Mini models.      
Screen size
The optimal screen size for you will also be determined by the type of work (or play) you would wish to conduct. Larger displays make it considerably simpler to see two apps simultaneously, and larger screens also provide a more immersive viewing experience. However, the larger the tablet, the heavier it is, and the less likely you're reluctant to move around with it.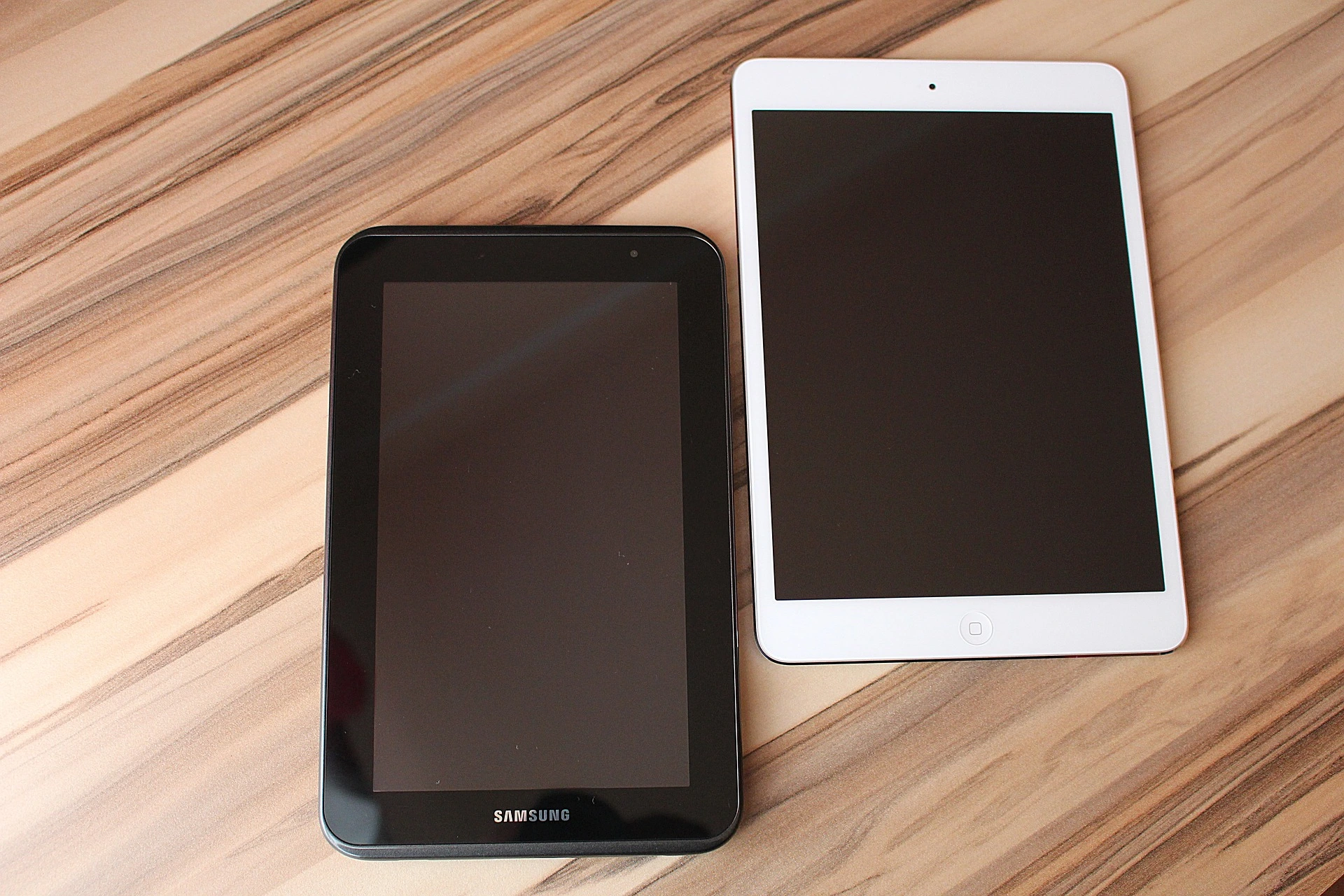 Accessories
Last but not least, think about any add-ons or accessories you'll want to utilize, such as external microphones, a stylus pen, or a detachable keyboard or keypad. The good news is that many of today's top tablets come with some type of keyboard adapter, making them more useful as 2-in-1s.
Other features of some tablets include optional 4G or 5G connection or microSD card slots for storage expansion, both of which may be quite helpful for regular travellers. Additionally, if you want to use the tablet mostly for business, you may want to get a USB hub so you can connect all of your preferred devices. Now that we got that out of the way, let's see which of these affordable tablets is suitable for you. 
Apple iPad 10.2 (2021)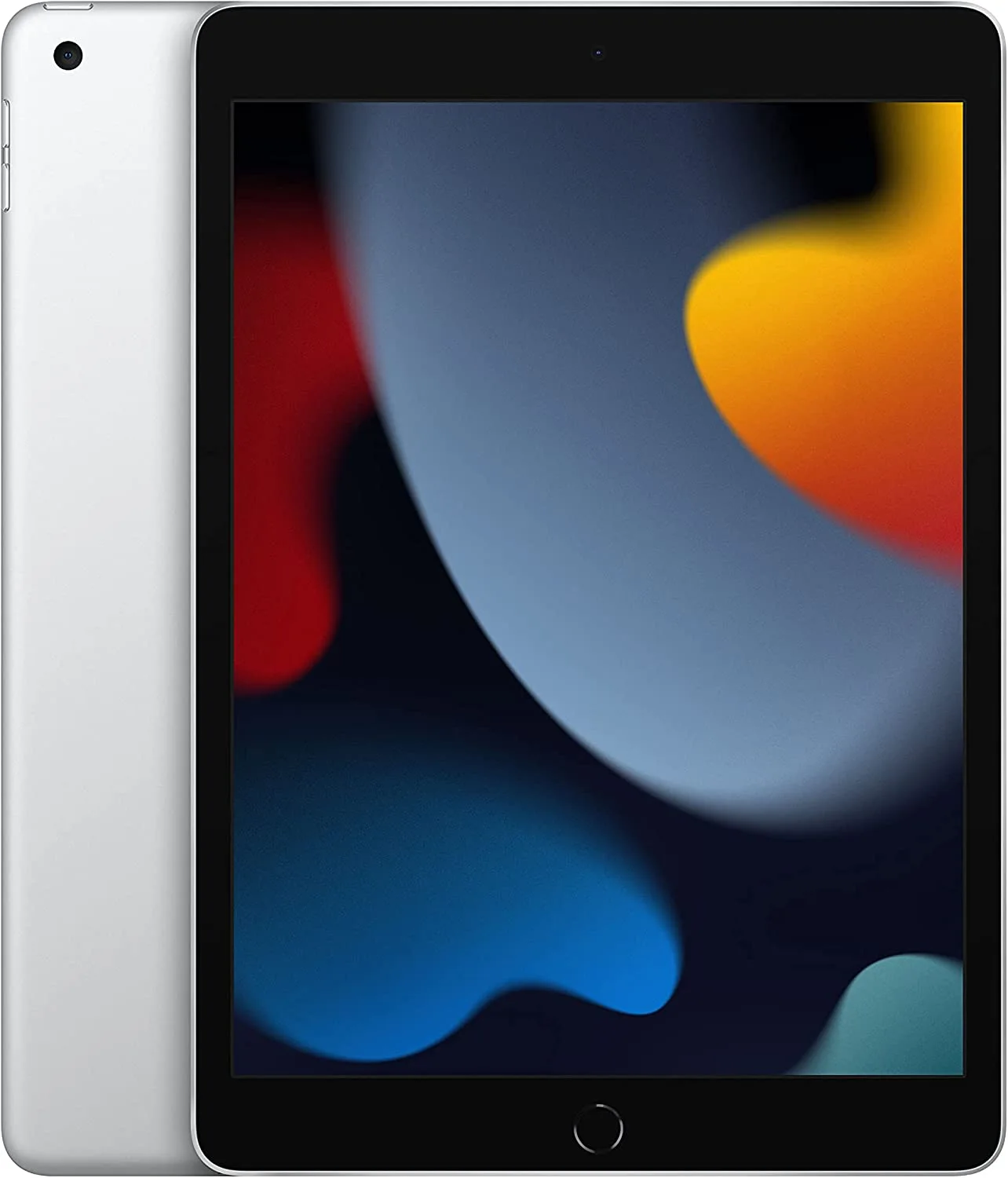 RELEASED: September 2021 | CPU: Apple A13 Bionic | CAMERA: 8MP back camera, 12MP front camera | VIDEO: 1080p@30fps, 720p@30  | DISPLAY: 10.2-inch, IPS LED, 2160 x 1620p | STORAGE: 64GB or 256GB | WEIGHT: 487 g (Wi-Fi), 498 g (4G/LTE) | BATTERY: 8557 mAh | INPUT PORTS: 3.5mm headphone jack, Lightning connector, Smart connector, USB 2.0 | OS: iPadOS 16 | RATING: 4.0 out of 5
PROS
Snappy performance
Good overall brightness
Affordable price
CONS
Base storage starts at 64GB
2-years 2021
An ordinary Apple iPad is always a good choice. If all you need is a basic tablet at a fair price, then the Apple iPad 10.2 is definitely for you. This entry-level iPad has a 10.2-inch screen with good brightness and snappy performance thanks to the A13 Bionic processor. Additionally, it's the last iPad with a traditional Touch ID home button.
The ninth-generation iPad received updates last year, including support for the Apple Pencil. It also has cameras (front and rear), and 64GB of internal storage. Like its more costly models, this affordable tablet comes with either WiFi-only or 4G/LTE network capabilities.
A good multimedia device and a practical method to manage your media collection across your other Apple devices at a reasonable price, the entry-level iPad is also the least expensive Apple offers that grant you access to the App Store.
To finish off, this is Apple's most basic and most affordable tablet. It may not be as powerful as the other top premium models and comes with a small base storage, but rest assured it's still a powerful tablet that can handle even the simplest of tasks. 
Lenovo Tab P11 Plus (2021)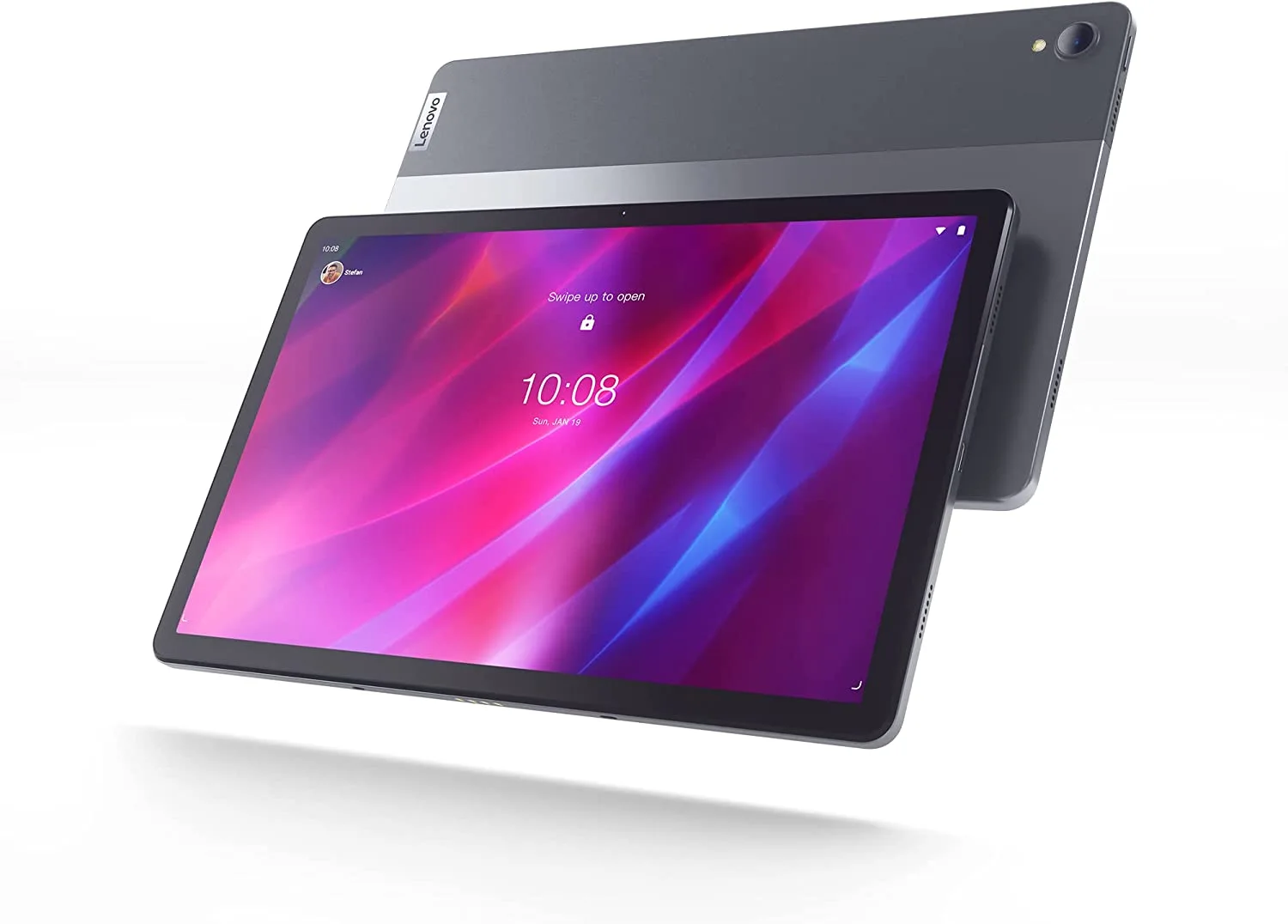 RELEASED: June 2021 | CPU: MediaTek G90T(12nm) | CAMERA: 13MP back camera, 8MP front camera  | DISPLAY: 11-inches IPS LCD, 2,000 by 1,200 pixels | STORAGE: 64GB or 128GB | WEIGHT: 490g/17.3 oz/1.08lbs | BATTERY: 7700mAh | INPUT PORTS: microSD card reader, microphone jack, USB-C | OS: Android 12 | RATING: 3.9 out of 5
PROS
Standard performance
Surprisingly loud speakers
Good battery life
Excellent FHD+ display
Up to 512GB microSD support
Stylus support
CONS
Average cameras
No Android 13 updates
No headphone jack
Android tablets have struggled over the past several years as they have fallen well behind Apple's market-dominating iPad, but Lenovo has persevered and developed a good selection of devices to suit all price segments. And one such device is the exceptional Lenovo Tab P11 Plus tablet.
Here are reasons why this tablet is one to consider. Its price ranges between US$260 and US$300. It comes with good battery life, a bright, clear FHD+ display, and some of the greatest speakers ever to be heard on a tablet. You can even insert a microSD card to expand the current internal system storage. 
The overall performance is shockingly impressive. All the apps open fast, tackle multitasking easily, and show no sign of lag. It does drop a few frames especially when gaming but only for games that are hardware-demanding.
Sadly, the selfie camera doesn't take the best of all images, and Android 13 updates are not planned so far. Despite that, the Lenovo Tab P11 Plus is one of the best Android tablets to buy right now. 
Samsung Galaxy Tab A7 (2022)
RELEASED: November 2022 | CPU: Unisoc UMS512 (12nm) | CAMERA: 8MP back camera, 5MP front camera | VIDEO: 1080p@30fps | DISPLAY: 10.4-inch LCD, 2000 x 1200p | STORAGE: 32GB or 64GB | WEIGHT: 477 g/1.05 lbs | BATTERY: 7040 mAh | INPUT PORTS: 3.5mm headphone jack, USB-C | OS: Android 12 | RATING: 3.7 out of 5
PROS
Good battery life
Cheap price tag
Includes facial recognition
includes USB-C for charging
Thin bezels
Good quality display
Includes MicroSD (up to 1TB)
CONS
Dim display
Average performance
The iPads from Apple have been the standard choice because of their dominance in the tablet market. Samsung has however come up with similar Galaxy tablets, such as the Galaxy Tab A7, which has made its name in the tablet market. It comes with a pretty set of features like facial recognition, insane battery life, and a good quality Full HD+ display with thin bezels.
The only thing to note about the tablet is the low brightness, the low 32 GB of internal storage space, and the overall performance just hits average, compared to the more powerful Apple A13 CPU. Thank goodness there's a MicroSD slot to expand your storage, and the price is cheaper too than Apple iPad.
Either than that, the Tab A7 is a great tablet to buy. Despite the budget price tag, it comes with great features to play around with. If it wasn't for the dim display, and a more powerful processor, it would have been able to compete well with the iPad.    
Apple iPad Mini 6 (2021)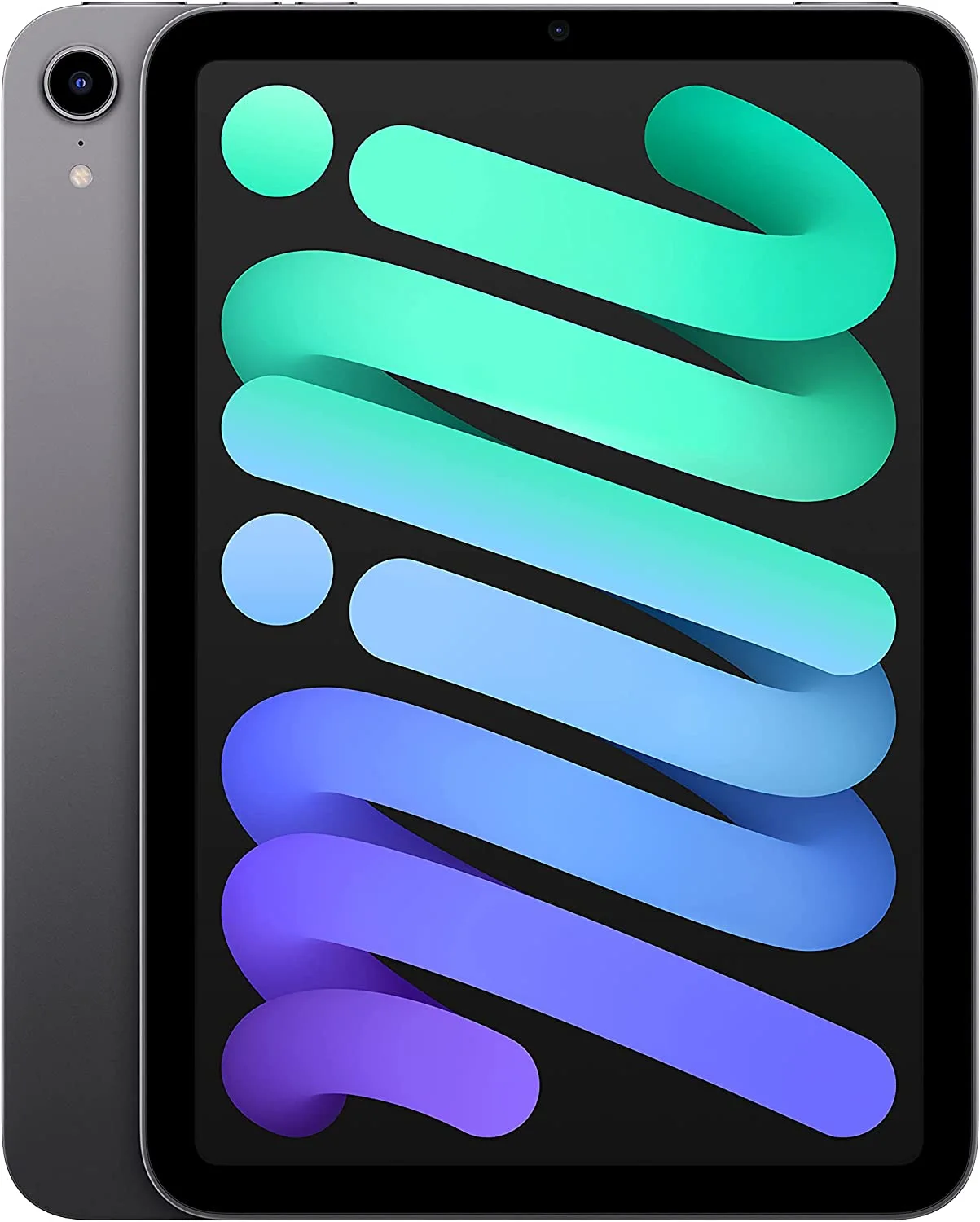 RELEASED: September 2021 | CPU: Apple A15 Bionic | CAMERA: 12MP (wide) back, 12MP (wide) front | VIDEO: Up to 4K@60fps  | DISPLAY: 8.3-inch, Liquid Retina, 2266 x 1488p | STORAGE: 64GB or 256GB | WEIGHT: 293g/0.65 lbs (Wi-Fi); 297g/0.66lbs (Wi-Fi + cellular) | BATTERY: 19.3 Wh | INPUT PORTS: USB-C, magnetic connector | OS: iPadOS 16 | Score: 4.2 out of 5
PROS
Lightweight & very portable
Fast performance
Excellent battery life
Bright, colourful & vibrant display
Impressive webcam & camera
Includes USB-C
Supports Apple Pencil stylus
CONS
Quite pricey
No keypad, no headphone jack
Smaller display
If smaller tablets or iPads are more of your preference, cause of their lightweight and portability, then let me introduce you to the iPad Mini 6. Although it's the 2021 model, it packs a lot of great features. First, it comes with Apple's own A15 Bionic processor which has the same impressive performance as the ones included in the  Apple iPhone 13 series smartphones. 
Next is the display. The iPad Mini comes with an 8.3-inch Liquid Retina display with 1488p resolution. Upon my first viewing, the overall OS looks bright, sharp and detailed. HD pictures and videos look colourful and vibrant as well. It goes to show that the iPad Mini has one of the best-looking screens for an 8-inch tablet.
Thirdly is the battery life. With the iPad Mini, you get up to 11 hours of battery life, on moderate usage, which is really impressive. So there's no need to worry about carrying a power cable to charge it.
The two cameras, the front and the rear cameras are both 12 megapixels (MP). From testing, the pictures look pretty good. It produces bright, vibrant and detailed images. The video recordings also look equally detailed with up to 4K recordings at 60 fps (frames per second). 
The price starts at US$470/£376 / €425 / R8500. That's a high price. there's support for the keypad and stylus, but they are sold separately. The display is small but that's a minor issue as the screen quality makes up for it. 
With all these great features, the iPad Mini 6 is most definitely worth the buy. Even though it's small, is lightweight and portable. Even though it's a little more expensive, it comes with great features. All that's left to say is if you want an excellent one-handed tablet experience, with minimum compromises – you should check out the iPad Mini 6. 
Microsoft Surface Go 2
RELEASED: May 2020 | CPU: Intel Core m3-8100Y | GPU: Intel UHD Graphics 615 | RAM: 8GB LPDDR3-1867 | CAMERA: 5MP front camera, 8MP rear camera, both with 1080p video  | DISPLAY: 10.5-inch PixelSense display, 1920 x 1280 resolution, 3:2 aspect ratio | STORAGE: 128GB SSD, NVMe | WEIGHT: 544.3g, (1.2 lbs) | BATTERY: 26.8 WHr | INPUT PORTS: USB Type-C,3.5 mm headphone jack, Surface Connect port, Surface Type Cover port, MicroSD card reader | OS: Windows 10 Home in S Mode | RATING: 3.9 out of 5 
PROS
Excellent quality build & design 
Entry model less than US$500
Excellent battery life
Bright, vibrant screen
Includes several input ports
CONS
Average performance
Better spec models are pricier
Accessories not included
The Microsoft Surface Go 2 surpasses its predecessor in delivering better performance, longer battery life, and smaller yet still thick display bezels. It has also fixed all the problems concerning the older Surface Go and has managed to make the Surface Go 2 look premium with a better build and a good-looking Full HD + display. 
Compared to other tablets in the same price range, the overall performance is somewhat average. The accessories such as the Type Cover are sold separately, and the better-spec Surface Go 2 tablets, which come with better performance, are pricier than the base model. I recommend looking at buying the more expensive Surface Go 2 than the base model if top performance is what you're looking for. 
Overall, the Surface Go 2 is a great tablet option to consider, and a must-have for experienced Windows users. Even though it isn't the most powerful Windows 10 tablet, the Surface Go 2 is a premium, well-built, and lightweight mobile device for individuals who wants great control and excellent software support for its apps. Get it now while stocks last. 
Verdict
So there you have it – five of the best affordable tablets for you to choose from that are reliable, powerful, easy to carry, and can get the job done. For Apple users, I recommend the iPad Mini 6. It's more powerful and has features and specs that will make it last a while. If you want the latest, more powerful iPad, which is more expensive, then check it out here. 
For Android users, I recommend the Lenovo P11 Plus. It comes at a high price but with better performance, and better features compared to the Tab A7. If you would like to see the latest, more powerful Samsung Galaxy Tab, then click and check it out here. 
For Windows users, there's only the Surface Go 2 which is a powerful tablet. It is dated, however, but it's cheaper than the latest and more powerful model tablet. Click here to view it if you wish.
Overall, yes. These tablets are older and dated, but if you're looking for a powerful tablet that won't cost you much, then these are the ones to look out for. So what do you think of these tablets? Are they the best in your opinion? Leave your comments below. If you have questions, however, you can also leave them here at the bottom and I'll respond to you as soon as I can. For now, if you've made a choice out of these tablets reviewed, then click on the corresponding link to find out more about it, and buying options if you so desire.