Nowadays, if you get a new laptop there is a very high chance that you will get a Windows operating system, and for Apple laptops or notebooks, MacOS. So here's something interesting, have heard of a Chromebook?
If yes, good for you. If not, don't worry cause we are going to take a good look at it and see what is it, how different is it to a normal laptop, what are the pros and cons, and then list your some Chromebooks out there in the market to look out for.
Alright then, let's get started.
(For more information, click on the referral links provided. If you purchase the product, the author gets a small commission)
So what is a Chromebook?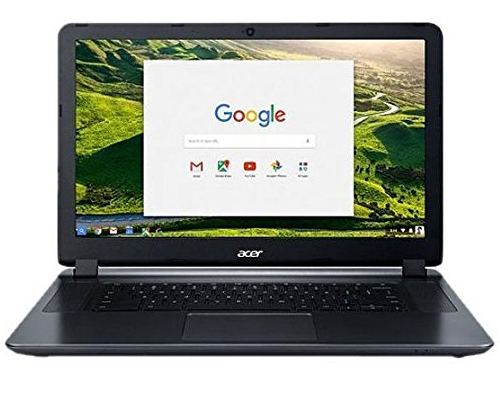 A Chromebook is basically a laptop that runs Google's Chrome OS; an operating system that is similar to Windows 10 or MacOS. If you are familiar with the Chrome internet browser, you already have a good idea of what Chrome OS is. It is a web-based OS mostly useful when you are connected online, and gives you access to all the web-based apps and software. They also come in slim and lightweight models.
In summary, a Chromebook is a laptop that uses a Chrome OS, that is useful online, slim and lightweight.
So what makes it so different than your current laptop?
Well, I can't really answer that because I don't know what laptop you are using. Let's assume you are using a Windows laptop. Let's look at some comparisons.
Windows laptop
Windows laptop is run by Windows operating system such as Windows 10. Windows laptop runs Windows applications and third-party software. Windows laptop has an internal hard drive for storage of documents, media and software ranging from 500GB to 1TB. It comes with various range processors from Intel. Windows laptop has the normal "Windows" key on the lower left side.
Chromebook
Chromebook is run by ChromeOS. Chromebook runs web-based applications available from Google. They are easily accessible from the web browser when connected online. Chromebooks usually have smaller or no hard drives. It gives you access to store documents, pictures, etc, on the cloud. Chromebook has a "Search" key located on the left side where the Caps Lock usually sits.
Chromebook advantages
Lower affordable price options, starting from budget models to top-of-the-line models.
Faster load times of up to 10 seconds, and have fewer apps to load-up on start-up.
Simple to learn Chrome OS, easier to use and user-friendly.
Slim, lightweight for ease of portability.
Long battery life of up to 13 hours.
Able to save documents onto the cloud.
Disadvantages
Need to always be online
No internal hard drive to store files
No optical drives such DVD drives
So what Chromebooks are out there now?
Well, here is a list of Chromebooks available online. Click here to find what Chromebooks are on offer.
So now you know a lot more than before about Chromebooks. Are you interested? Do you prefer a Windows laptop? Leave your comments below.