Are you looking forward to playing the best video games this festive season? Do you want the try one of the top video games of 2022? If so, you've come to the right place. Introducing five of the highly-rated video games, which were also nominated for the Game of the Year Awards of 2022.
Stray
The fact that you play as a cute cat the entire time, makes Stray a joyful adventure that is set in a grim but endearingly optimistic cyberpunk setting. Although I wished my movements were a little more nimble, I still enjoyed leaping across rooftops and scampering through back alleys to find hidden secrets. Its mix of simple platforming and puzzles with item-hunting quests is balanced very well across the roughly five-hour story.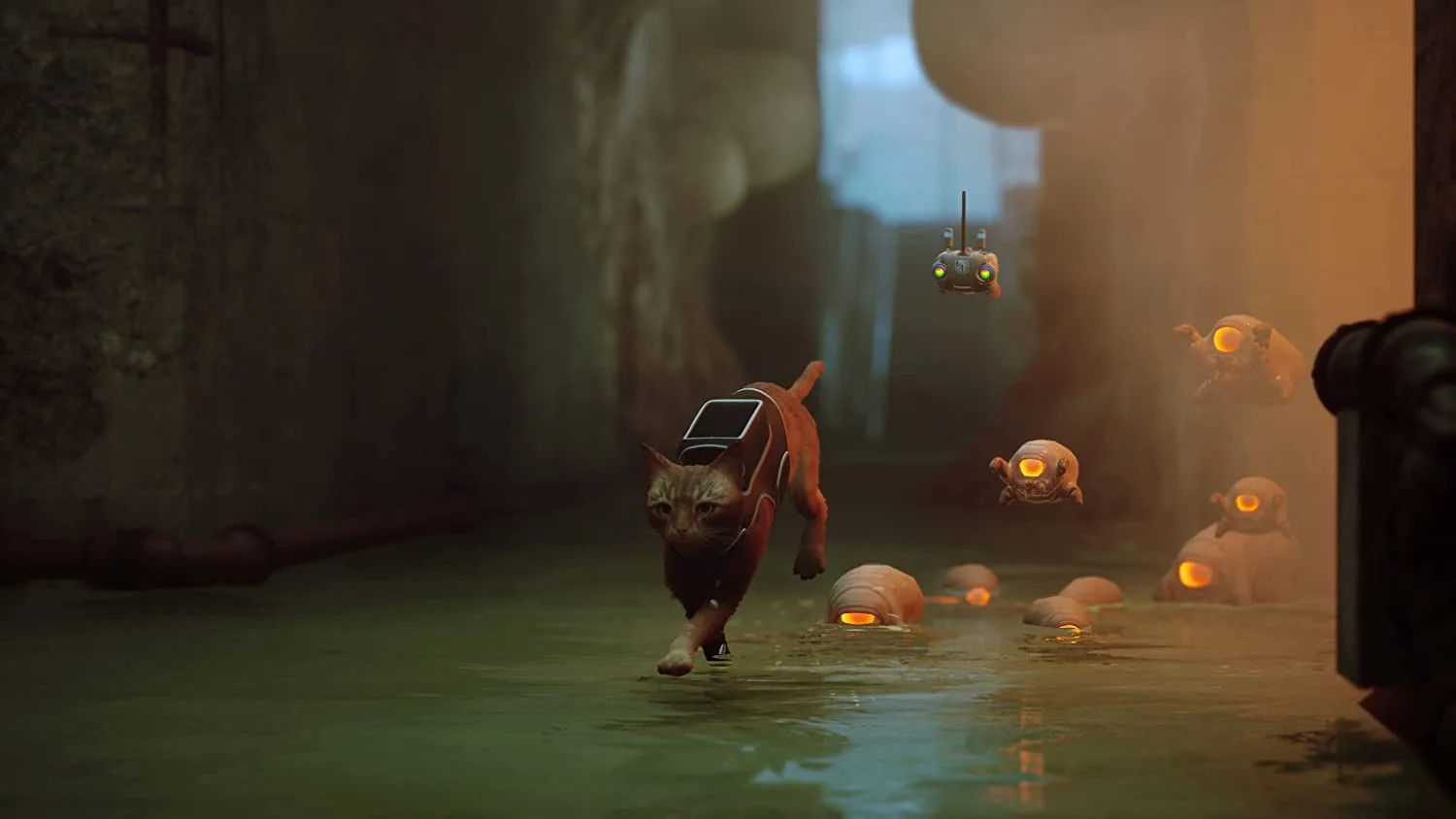 Even if not all of the new concepts it offers along the way work as well as others, they all contribute to keeping things as fresh as a new bag of trash. But Stray does a fantastic job at differentiating itself in a way that seems like more than simply a curiosity, whether I was clawing at a carpet or balling up and enjoying a catnap. 
A Plague Tale Requiem
One of the best action-adventure games, A Plague Tale: Requiem, is an outstanding sequel that significantly raises the bar in practically every area. Although it doesn't accomplish much to set itself apart from its predecessor in terms of gaming mechanics, this unusual journey is nevertheless well worth your time because of its sad but great plot, amazing visuals, and memorable rat-filled scenes.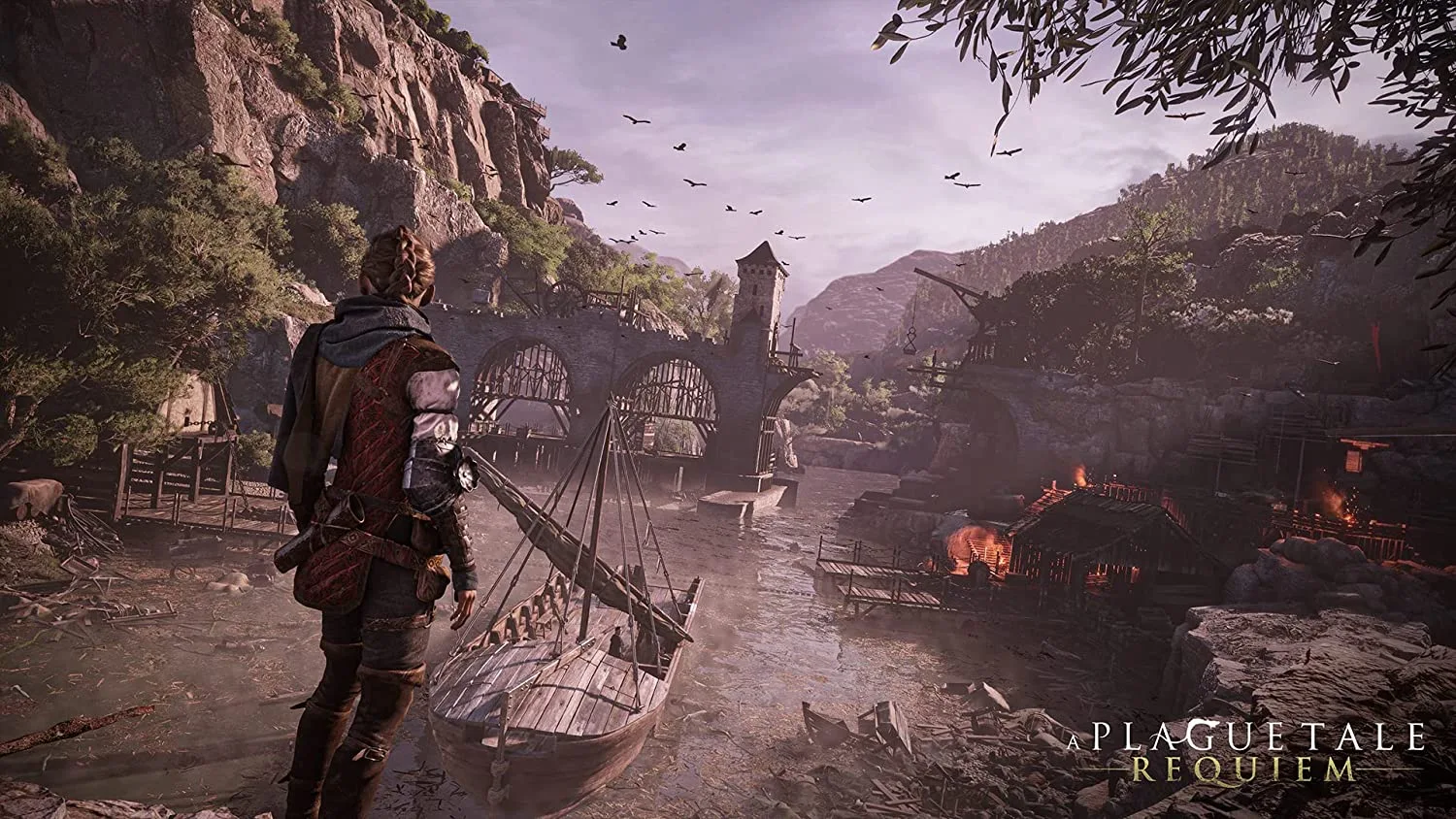 It's a worthy sequel that left me with some fantastic memories and a few recurrent nightmares, though I do wish it were more adventurous with its stealth-action sandbox and took more chances than it does.
Horizon Forbidden West
Horizon Forbidden West is a fun and terrific demonstration of the potential of the PS5. It boasts engrossing action, top-notch monster and character design, and a gripping open world. The absence of freeform climbing and the reappearance of a few classic series clichés never endanger the fun, but they do result in it disappointingly falling short of something innovative.
But there's no denying that significant evolutionary strides have been made in the correct direction, and Aloy, who makes her claim as one of the finest characters of this age of gaming, will provide hours and hours of enjoyment. With Forbidden West, Guerrilla has once again excelled. On this trajectory, there is no telling what may happen next.
God of War Ragnarök
God of War Ragnarok blends action and adventure to produce a brand-new, memorable Norse story that is both thrilling to watch and even more fun to play. The sound you hear when Krato's axe comes back to you is just satisfying. The music is downright epic. The combat is challenging but fun. It's a full piece of art from top to bottom with a flawless script, flawless acting, and tremendous action.
It really reflects its main ideas and is everything a sequel ought to be: better than the 2008 release. God of War Ragnarok is a tremendous accomplishment that establishes a new standard and renders many of its competitors positively mortal in contrast. 
Elden Ring
Elden Ring is without a doubt the biggest and most ambitious game FromSoftware has ever created, and that ambition has more than paid off. There are so many bosses to defeat, many secrets to discover, a lot of sidequests to complete, and tons of weapons, spells, and skills to find and learn. 
With 80+ hours of blood, sweat, and tears, including some of the hardest battles to encounter, there are countless surprises in store. Additionally, there's also PVP and cooperative play to sync into.
Even if the core combat mechanics haven't changed much in older titles like Demon Souls and the Dark Souls gaming franchise, the massive diversity of savagely crafted foes and the devastating and challenging bosses have elevated the confrontations to a new level.
Elden Ring can easily be ranked among the finest open-world games in 2022. It's hard. It's scary. And it's brutal. But it's also fun, it's satisfying, and comes with a huge world to explore. This game is indeed a top video game pick and will be remembered as a game that advanced a genre, much like other open-world games like The Legend of Zelda: Breath of the Wild. 
And lastly…
So which one of these top video games of 2022 are you interested in? Did I forget to mention that these 5 games were nominations for the game of the year award for 2022? And who won? I'll let you discover that on your own.
If you are interested in any of these great games then click on the buttons underneath to buy. If you have any comments, thoughts, or even questions to ask, then leave them here below. All that's left to say is 'happy gaming'. Till next time