Apple iPhone 11 Review: Best 2020 Smartphone Alternatives
Apple iPhone 11 Review. It's the least expensive smartphone in the Apple 11 series and has been ranked as one of the top smartphones of 2019. As we look forward to better smartphone releases in the future, it may not stand out that much, but still offers great features, making it a great alternative smartphone to get in 2020.
So we ask the question: Is it really worth the buy? Let's find out more about this Apple iPhone 11 review.
Apple iPhone 11 Review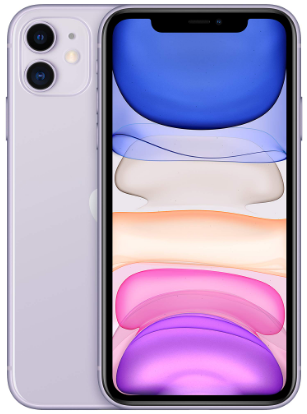 Display: 6.1-inch Liquid Retina HD LCD (828 x 1792) | OS: iOS 13 | CPU: A13 Bionic chip | Storage/Memory: 64GB/4GB, 128GB/4GB, 256GB/4GB | Camera: Dual-12MP (wide), 12MP (ultrawide); Dual selfie-12MP (wide) & depth sensor | Battery: 3110mAh | Weight: 194g
Overview
The Apple iPhone 11 offers a great number of features, to see and explore. First, it comes with a large 6.1-inch HD screen. Second is its solid performance processor and the choice of storage, from 64GB up to 256GB.
The third is the good quality dual-lens camera which is one of the best features of the phone. And lastly, the great design features and outstanding battery life. Let's break it down further piece by piece.
Design
First off, there's nothing really wow about the design here, as it borrows from the previous iPhone XR model. On the flip side, it comes with a glass aluminum frame that offers great durability and great resistance to scratches, water, and dust.
There are six bright colors to choose from, starting Black, Green, Yellow, Purple, Red, and White. Overall, it has premium looks with bright colors and great durability.
Display
The Apple iPhone 11 comes with a large 6.1-inch IPS LCD screen, with 828 x 1792 screen resolution, good color accuracy, and brightness. 
Pictures and videos look great on this large screen, with great quality text and good color accuracy. 
A few drawbacks to note. Firstly, it comes with a lower HD quality screen. Second, it does not support HDR10, and thirdly, the screen resolution may be less than 1080p. Yet the lower quality screen offers benefits to battery life.
Overall, the iPhone 11 has a stunning HD display. It may not be Full HD or OLED but it makes the best of what it has to offer.       
Performance
The iPhone 11 comes with an A13 Bionic chip processor with 4GB of RAM and is available in three storage models from 64GB up to 256GB.
This processor chip has been ranked as one of the fastest performing components to date, beefing up the overall speed and performance of the iPhone 11 to outstanding, and making it one of the most powerful phones out there today.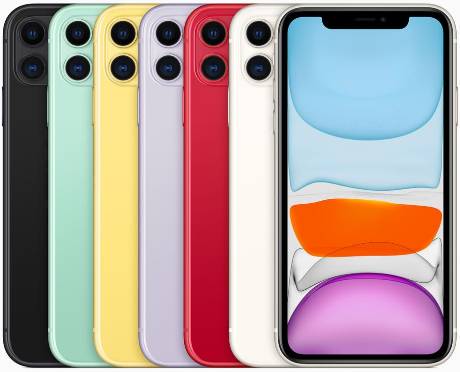 Camera
The iPhone 11 comes with a dual-camera lens with 12MP wide and 12MP Ultra wide cameras. This supports night mode, portrait mode and can record up to 4K videos at 60fps. The selfie camera comes with a 12MP dual-camera lens camera and a depth sensor.
The overall camera works really well. The main camera produces high-quality images that are rich in detail, with accurate colors. The selfie camera equally delivers great images in portrait mode as well. Pictures in ultra-wide and night mode are also good with very little blur.
With videos, the iPhone 11 delivers 4K videos maxing at 60fps. Again, great detail, and good stabilization, from the main camera.
The iPhone 11 camera is not to be underestimated. To really relish it, you need to try it out. It definitely is the way to go and one of the best features the phone has.
Battery Life
The iPhone 11 is packed with a 3110mAh battery that supports wireless charging and up to 18 watts of fast charging.
If you can find yourself an 18 watts Apple charger, then you can juice up the phone from 0 – 55% in 30mins. The one you get on purchase is only 5 watts that can only juice it up from 0 – 18% in 30mins.
Otherwise, the iPhone 11 comes with a long battery life that offers up to 18 hours of talk time, 15 hours of web browsing and up to 19 hours of video viewing.
The bottom line, the battery life here is great. There's more than one way to charge it and comes with plenty of power to last a good day's use.  
Verdict
The Apple iPhone 11 may not have the highest quality resolution but strives in offering a great display. Great speed and performance, check. Dual-camera delivering excellent pictures and video, check. The battery life still remains the best in the Apple iPhone series, and the iPhone 11 does not disappoint. 
Overall, this is still one of Apple's top 2019 smartphones, and can still serve you well as a great alternative, as it's available at a lower price and comes with great features.
It is a smartphone I recommend and worth getting. If the next iPhone 12 or the more expensive big brothers, iPhone 11 Pro or iPhone 11 Pro Max is not in your budget, then the iPhone 11 is a great choice alternative. 
Thanks for checking out my Apple iPhone 11 review. If you have any questions or comments, you are more than welcome to leave them below. To see the latest price on offer, click here.   
Apple iPhone 11
US$ 694.95
The Good Stuff
Amazing and improved camera features
New range of amazing colours
Great battery life
Takes up to 60fps 4K videos
IP68 Water/dust resistant
Good fast charging
Supports wireless charging
Good screen quality
Great solid performance
Great audio performance
The Bad Stuff
No radical changes to the design
No SD card slot
No headphone jack
Expensive entry-level iPhone