OnePlus Nord 5G Review: The Affordable Premium Smartphone
The year 2020 has produced some interesting times for us all, especially in the smartphone industry. There's a rise to 5G smartphones, at affordable prices that offer most premium features found in top-range models. One such is the most talked-about smartphone, the OnePlus Nord, which offers the latest technology for us, consumers, to get our hands on.
The challenge is that it comes into a competitive industry, where it competes with big names that are racing for pole position. Yet the OnePlus brand is well on its way and with its 2020 midrange release, it hopes to finish first place.
So we ask, will the OnePlus Nord be enough to compete or even cross the finish line first? Let's find out from the OnePlus Nord 5G review.
OnePlus Nord 5G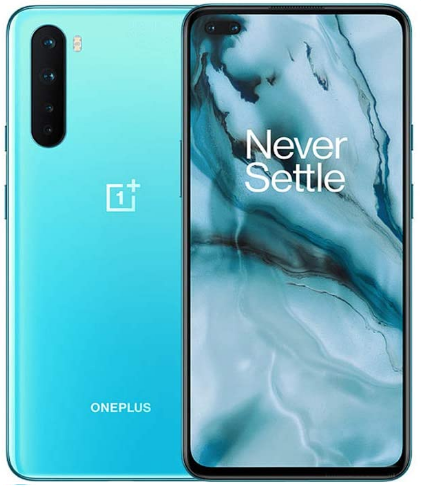 DISPLAY: 6.44-inch FHD AMOLED, 90Hz (1080 x 2400)  | CPU: Snapdragon 765G | STORAGE/MEMORY: 64GB/6GB RAM, 128GB/8GB RAM, 256GB/12GB RAM | OS: Oxygen OS 10.5, Android 10 | CAMERA:  Quad – 48MP (wide), 8MP (ultrawide), 5MP (depth), 2MP (macro) | Dual selfie – 32MP (wide), 8MP (ultrawide) | BATTERY: 4115mAh | WEIGHT: 184g
Overview
The OnePlus Nord is a mid-range smartphone that offers 5G network connectivity, a 6.4-inch 90Hz screen, a quad main camera that includes a dual selfie camera on the display, and a 4115mAh battery that offers good battery life and supports fast charging. Let's break it down and see more in detail. 
Design
The Nord comes with a standard smartphone design with a flat screen and is made of a glass plastic frame, with round edges, good glass protection, and comes in two colors: blue marble and gray onyx.
The screen comes with good glass protection and can handle accidental water splashes. No IP68 rating for this phone, meaning no water resistance, so it's not a good idea to go diving in the water with it.
Overall, the design is not groundbreaking, yet simple and it works. It comes with a good range of trendy colors and has minor water resistance. 
Display
The Nord comes with a 6.4-inch full HD AMOLED flat screen with a 90Hz high refresh rate, 1080 x 2400 screen resolution, and supports HDR10+ technology.
These features offer the following: a smoother and responsive display; better brightness, contrasts, and accurate colors; and offers sharper images and videos.
The combination of these technologies offers overall better viewing quality. The screen may be a little small, yet it comes with great screen technology. Expect great views, and great responsiveness to touch on the Nord smartphone.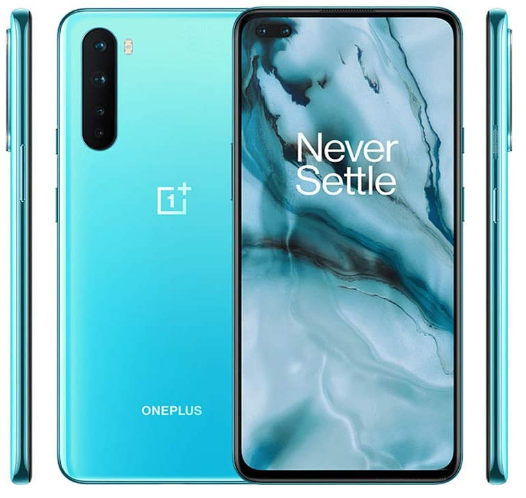 Performance
The performance of the OnePlus Nord is amazing, thanks to the Snapdragon 765G 5G processor. The memory options available, starting from 6GB all the way up to 12GB, offers smoother scrolling with the Oxygen OS, fast loading of apps, a good casual gaming experience, and HD quality video viewing.
Overall, for this mid-range phone, you get premium performance at your fingertips. We recommend you get the 128GB/8GB RAM model so that you have more storage space, as this phone does not come with an expandable Micro SD slot.
Camera
The Nord comes with a 48MP quad-camera at the back and a 32MP dual camera in front.
The main camera takes excellent pictures. Bright, vibrant, and accurate colors contribute to the amazing detail. 
The ultra-wide mode is acceptable but could be better. The 2x zoom works well but shows signs of lost detail. Nighttime pictures are surprisingly good especially in areas with good lighting.
Selfies look great. The phone produces good detailed pictures with good sharpness, color accuracy, and vibrance.
Looking to produce 4K videos? The OnePlus Nord does just that. You can create up to 4K quality videos at 60fps (frames per second). If that's not liking you can always switch to creating full HD quality videos, 1080p at 60fps.
Overall, the Nord has a great camera setup. It produces great pictures and videos in great detail in any setting. Don't expect great ultra-wide pictures though, but everything else works well.
Battery Life
The Nord comes with a 4115mAh non-removable battery that supports fast charging. Speaking of which, thanks to the 30W charger included, you can charge it up from 0-60% in 30 minutes, and a little over an hour at 100% full charge. That's not too bad.
With battery life, you can get up to 25 hours of talk time, 13 hours of internet browsing, and up to 18 hours of video viewing. The only drawback is that the phone does not support wireless charging, but it's expected from a mid-range phone. 
Overall, the battery life on the OnePlus Nord is long and acceptable. It works well and can last you the whole day. Fast charging is a good feature as well and you can expect no less from a mid-ranger.
Verdict
The OnePlus Nord is indeed a great mid-range smartphone. Firstly, we like how smooth and sharp the screen looks and how responsive the Oxygen OS handles the phone functions.
Secondly, thanks to the high memory and 5G processor, the phone performs really well both for everyday use and for gaming.
Thirdly, we like that it supports fast charging and that it offers a long battery life. But a lot of other mid-range smartphones have similar functions so it really is an expected addition.
Then lastly, the design and display look great. The two colors available are trendy and give it that premium looks. The 90Hz OLED screen outperforms most other smartphones as it offers a smoother and more responsive display. A great and impressive feature.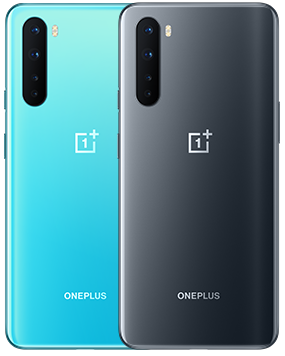 Most of these features you would expect from a high price flagship smartphone but the Nord phone does have its compromises. No Micro SD slot to increase storage. No headphone jack to plug your earphones. No LED notification light that tells you of new messages. No wireless charge, but it's a common feature on top-range phones.
Recommendations
If you're looking for a less expensive smartphone that comes with good premium features, takes great pictures, has good performance, and lasts you the whole day, then the OnePlus Nord is indeed the smartphone for you.
It's for anyone looking for a cheaper or an alternative to a top-range phone, or anyone looking for a smartphone that does not have many premium features. Good for college students looking for a more powerful device or corporate personnel looking for a simple smartphone. 
There are many good mid-range smartphones out there to look out for that can deliver, but with the latest screen technology, 5G network capabilities, and solid performance, we recommend you get the OnePlus Nord. For more affordable mid-range smartphones, click here.
Closing Off
Thank you for checking out my OnePlus Nord 5G review. If you have any comments, questions, and feedback, you are more than welcome to post them here below.
One thing left for you to do now is to click here now and see for yourself the latest price offer for this powerful mid-range smartphone. Get it while stocks last.
OnePlus Nord 5G
US $499.99
The Good Stuff
5G network connectivity
Great fast charging function
Smooth & responsive display
Takes great pictures & videos
Great 90Hz display
Solid phone performance
Good functional Oxygen OS
The Bad Stuff
No SD slot
No headphone jack
No wireless charging
Ultra-wide could do better
No LED notification