Introducing Bandai Namco Elden Ring, the biggest, most terrifying, but also one of the best video games ever created by FromSoftware. If you're familiar with game titles such as Demon Souls, Bloodborne, and the Dark souls gaming franchise, you'll have a better idea as to what you're getting yourself into. A challenging but rewarding gaming experience.
For first-time players getting into the action RPG and souls genre, it's a good idea for you to know what exactly what you're getting yourself into. The developers from FromSoftware are known for making challenging video games, that test you mentally, and emotionally, and Elden Ring is no different. With that being said, I bring you my review of Elden Ring. 
Bandai Namco Elden Ring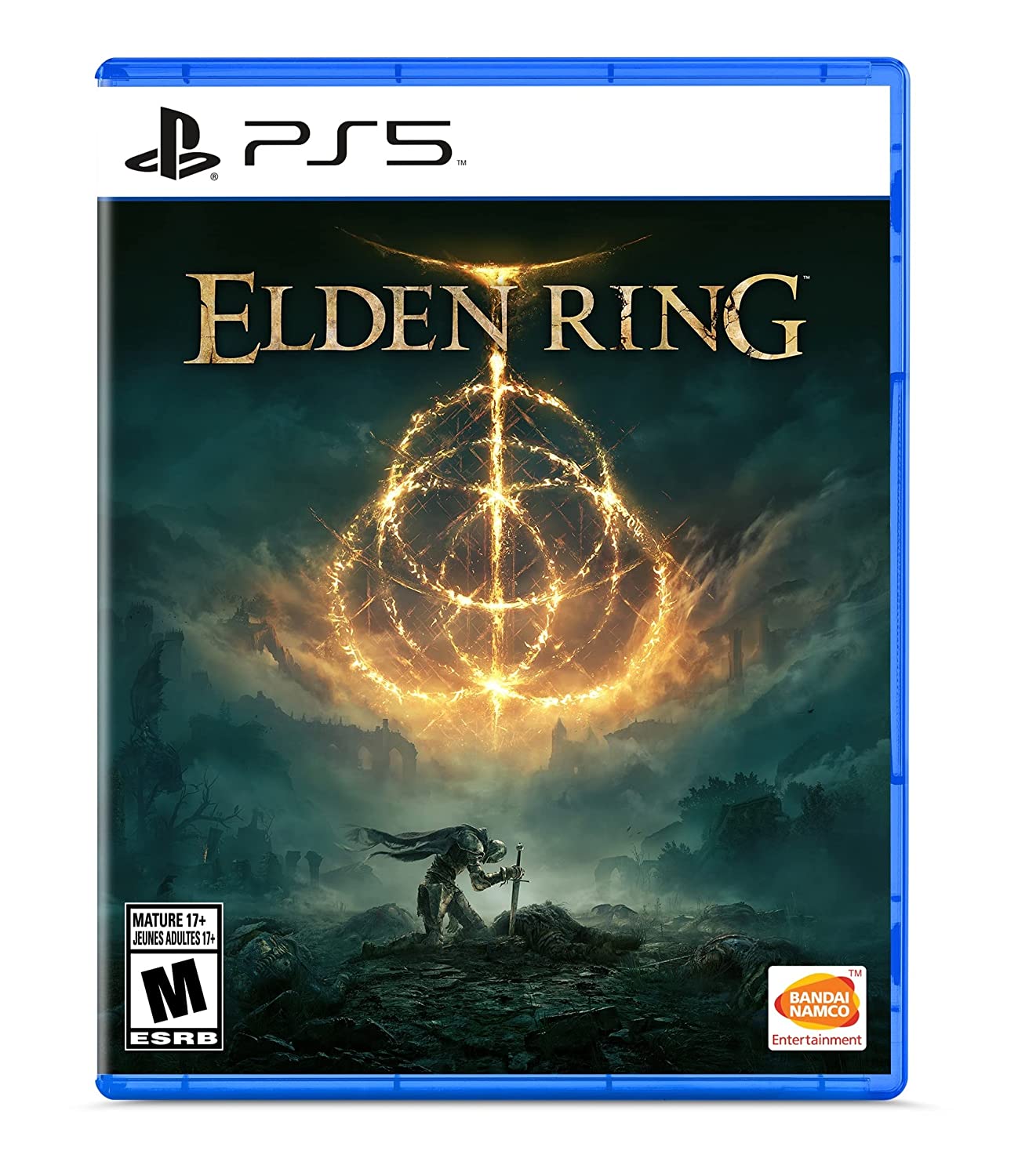 Reason to Buy
Open-world exploration to find dungeons, defeat foes & bosses
Awesome new gaming mechanics
Stunning graphic visuals with detailed environments & landscapes
Smooth & fluid gameplay with 80+ hours of gaming
Reason to Avoid
Challenging with no difficulty options
Occasional performance issues and bugs on PC version
Overview
You are Tarnished. You start off in a tomb after character creation and a beautiful intro cinematic. You encounter a mini-boss that kills you, then you wake up deep in a dungeon, where you go through a quick gaming tutorial then you fight another mini-boss. You win the fight.  You find a way out of the dungeon, then you finally see the vast world you need to explore.  What's next is up to you. 
It's an open-world, souls-genre, action RPG, where you explore this vast world, battling enemies,  and monsters, to get stronger. It comes with a deep storyline, with lots of dialogue, good cinematics, and new gaming mechanics. Those who have played previous gaming titles may spot similar gaming elements, like the same character animations, and the same character leveling system. But those are some of the many things that make FromSoftware such a great gaming developer. 
It promises plenty of hours of gameplay, lots of weapons and magic spells to find and defeat your foes, and a massive map to explore.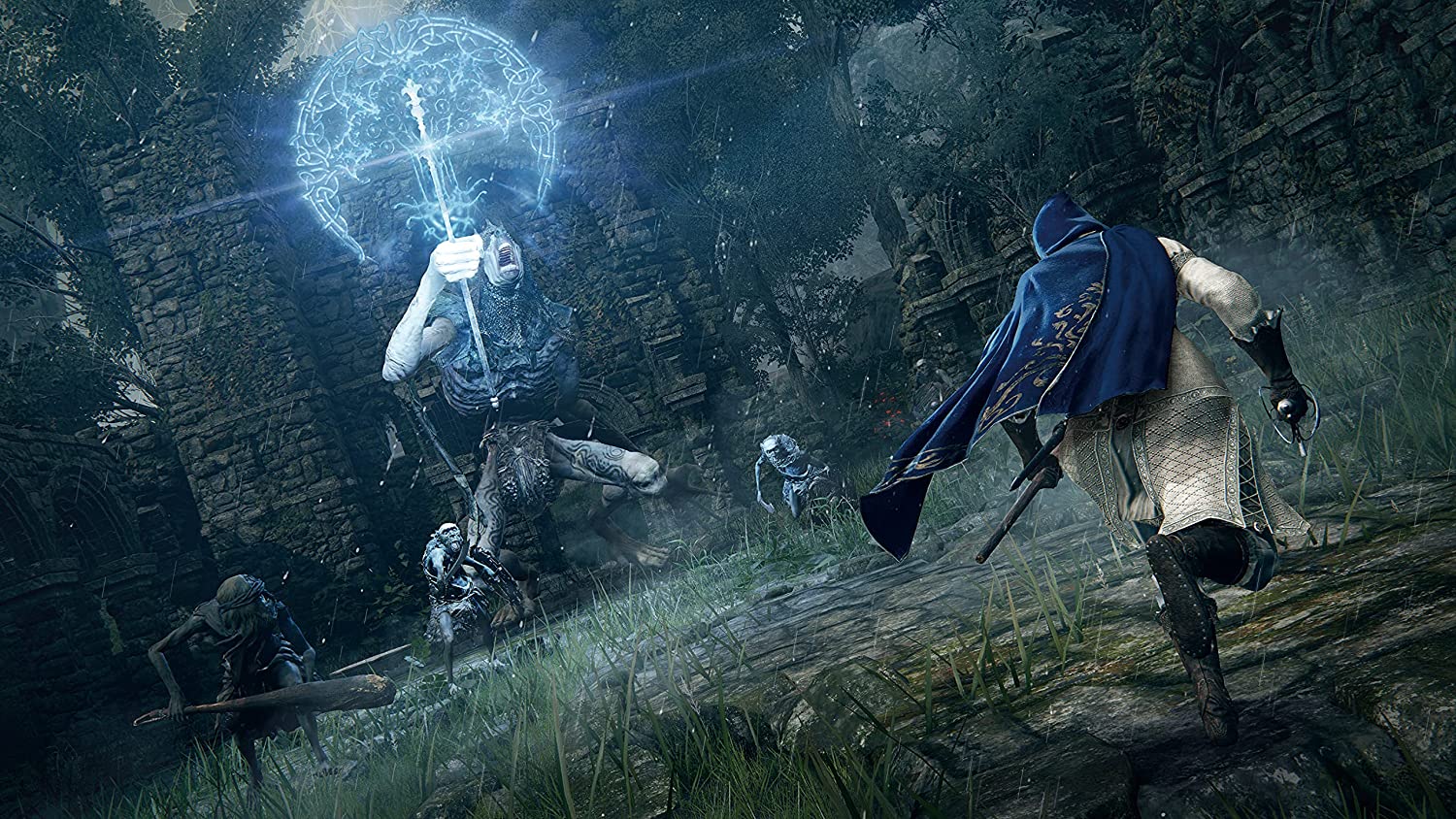 There's also an online multiplayer mode, where you can invade other characters' worlds to battle or join them to help them fight tough enemy bosses. Overall, it's a tough action RPG. It includes great graphics, great gameplay, and long hours of gameplay, and comes with newer gaming mechanics which will come later on. 
What We Like
So what's to like about this? Well, lots of things. Firstly, Elden Ring is available for next-gen consoles and PC.  From my playthrough, I was blown away by how good-looking the graphics were. From the detailed day-to-night sky to the detailed NPCs and enemy AI, the graphics look stunning with awesome visuals, detailed landscapes, and environments.
Next is the gameplay. I was amazed at how fluid and the smoothness of the gameplay were, especially the overall character, enemy, and other gaming animations. The music and sound effects are livelier than ever. It just made boss battles more epic. 
Then there are the new gaming mechanics that include:
Open-world to exploration using a magical mount
Crafting items on the go to help you in combat
More weapons, magic, and accessories to discover
More epic boss fights to beat & strengthen your character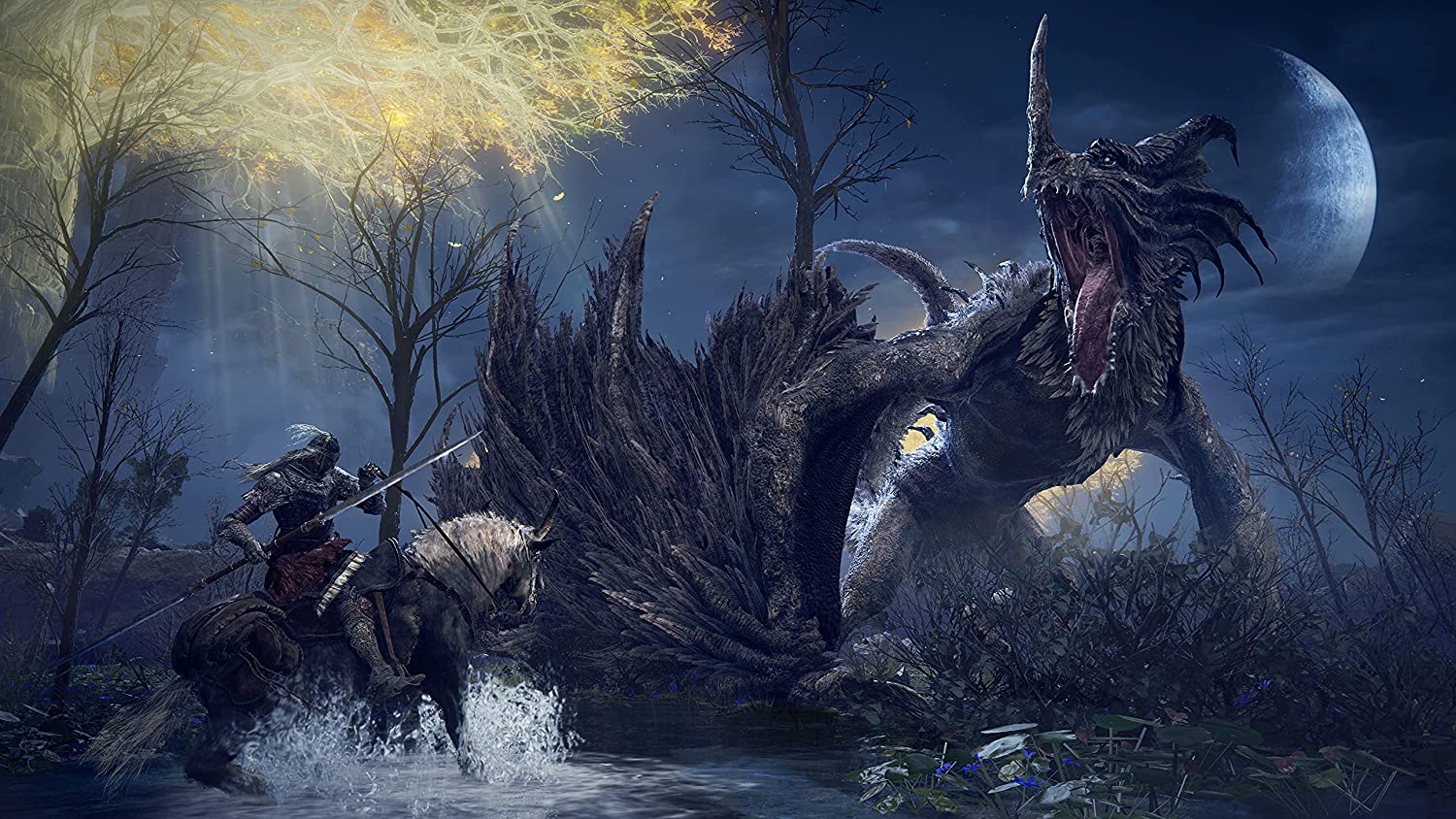 And lastly, the game will take you more than 80+ hours to complete. I've played for over 50 hours and am still nowhere close to the finish. There's just so much to explore, so many enemies and bosses to defeat, and not to mention there are so many powerful items to find. If you like this type of game, then, believe me, you'll enjoy every minute of Elden Ring. In short, this is one of the best looking, best gaming experiences I've ever had, and you'll also as well. With all the good things of Elden Ring, there are things you must know.  
What We Don't Like
Firstly, Elden Ring is a really hard game.  There are no other difficulty options.  Enemies can easily overpower and kill you if you're not careful, and the game works on a limited stamina system. In other words, if your stamina bar is 0, you become vulnerable.  So going in there to fight guns blazing is not a good idea.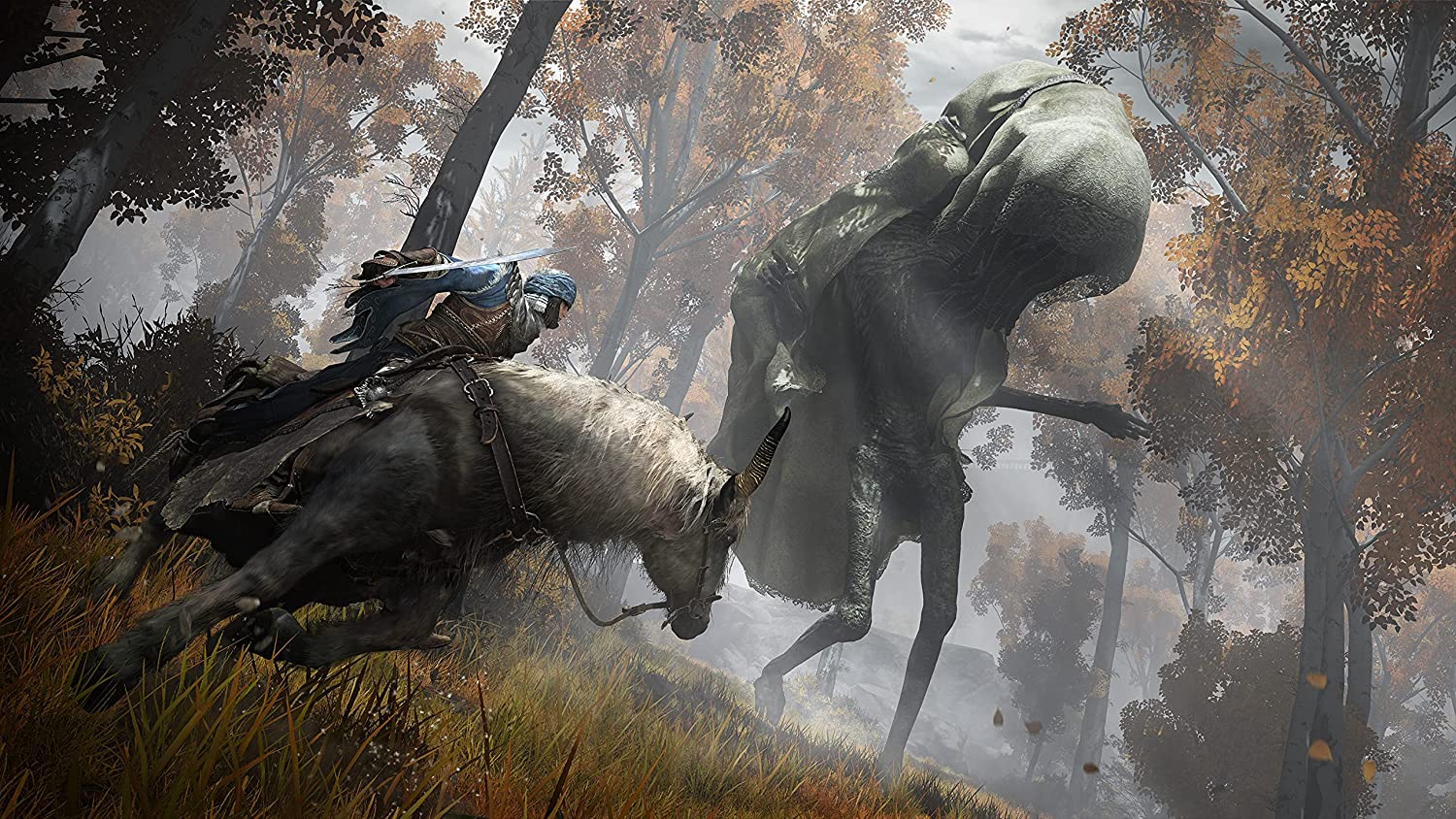 Next, there are performance issues and bugs on the PC version,  even if you have a 3080 RTX gaming PC. From my playthrough on PC, the frame rate drops often affecting the performance, glitches that got me stuck on rocks, and the enemies plus your mount appear invisible at times. I was not impressed.
However, the game runs well on consoles. From playing on the PS5, I experienced very minor issues but I had no problems with gaming performance and graphics. The bottom line is if you have a next-gen console, get the console version.
Unless stated otherwise like a patch for the PC to fix the performance and graphic issues, I suggest that you do not buy the PC version yet. The game is also hard but it's a lot of fun. It's really not a game for everyone but if you can handle it, then go for it.
Overall Verdict
Bandai Namco Elden Ring is a great game. It comes with a huge but beautifully detailed map to explore. It has challenging enemies, and hard bosses to defeat.  There are so many skills, magic abilities, weapons, and crafting materials to find, that are geared to strengthen your character. 
But I don't recommend you play Elden Ring. 
It's very challenging. It's not for everyone. The enemies are brutal.  Your character will die a lot, and if you don't watch yourself, you'll end up frustrated, then you end up tossing and breaking your controller.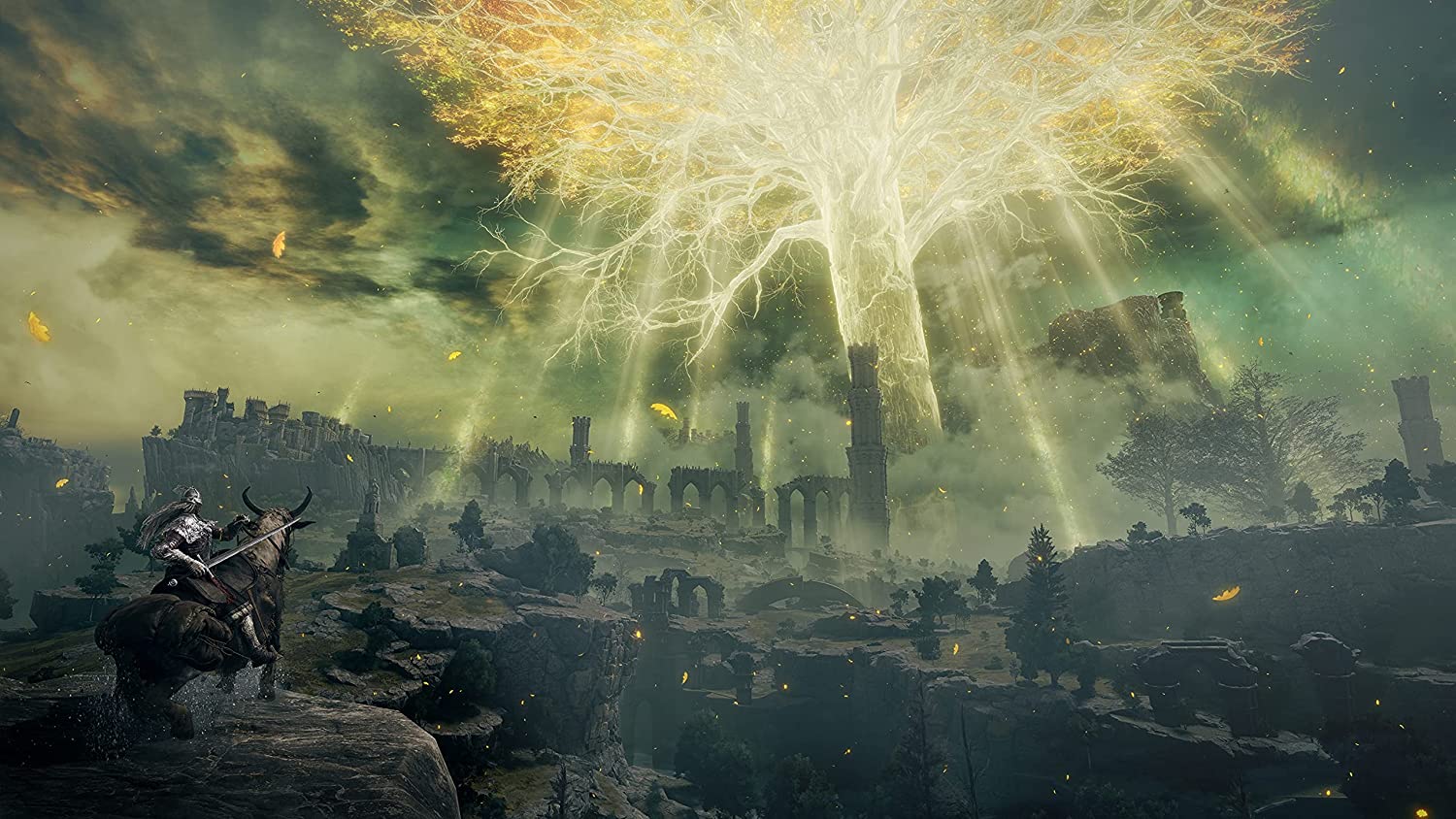 But it's all about finding good gear, finding and defeating lesser foes over and over again then leveling up to get stronger, and executing different tactics to defeat stronger foes. Then you'll feel satisfied and more confident and want to take on stronger foes.  
And that's why I recommend you play Elden Ring.  
There are plenty of helpful strategies, guides, and videos online that you can use. I'm no expert either and I make use of online guides to help me get through the game.  You can also seek help online by summoning other players to help you fight bosses.       
With that said, if you're new to this gaming franchise and feel up to the challenge, then buy Elden Ring.  You'll have a hard time playing this game, but once you get into it, you'll yearn for more and more.    
If you like my review of Bandai Namco Elden Ring, please add your comments below. All that's left for you to do is to click here, purchase or rent Elden Ring, and give it a try. That's all from me. Stay safe until next time.