HP Envy X360 15 Review: The Affordable but Astonishing 2in1 laptop
HP launched its new budget HP Envy X360 15 laptop, to add to the entry-level Envy laptop series. This one comes with some of the latest hardware that guarantees good overall performance. Since it's a budget laptop there will be compromises but performs well to meet your needs. If you're searching for a budget 2-in-1 laptop that's easy to use, comes with the latest hardware and specs, then the HP Envy X360 laptop is for you. Want to know more? Then read on the HP Envy X360 15 review.
HP Envy X360 15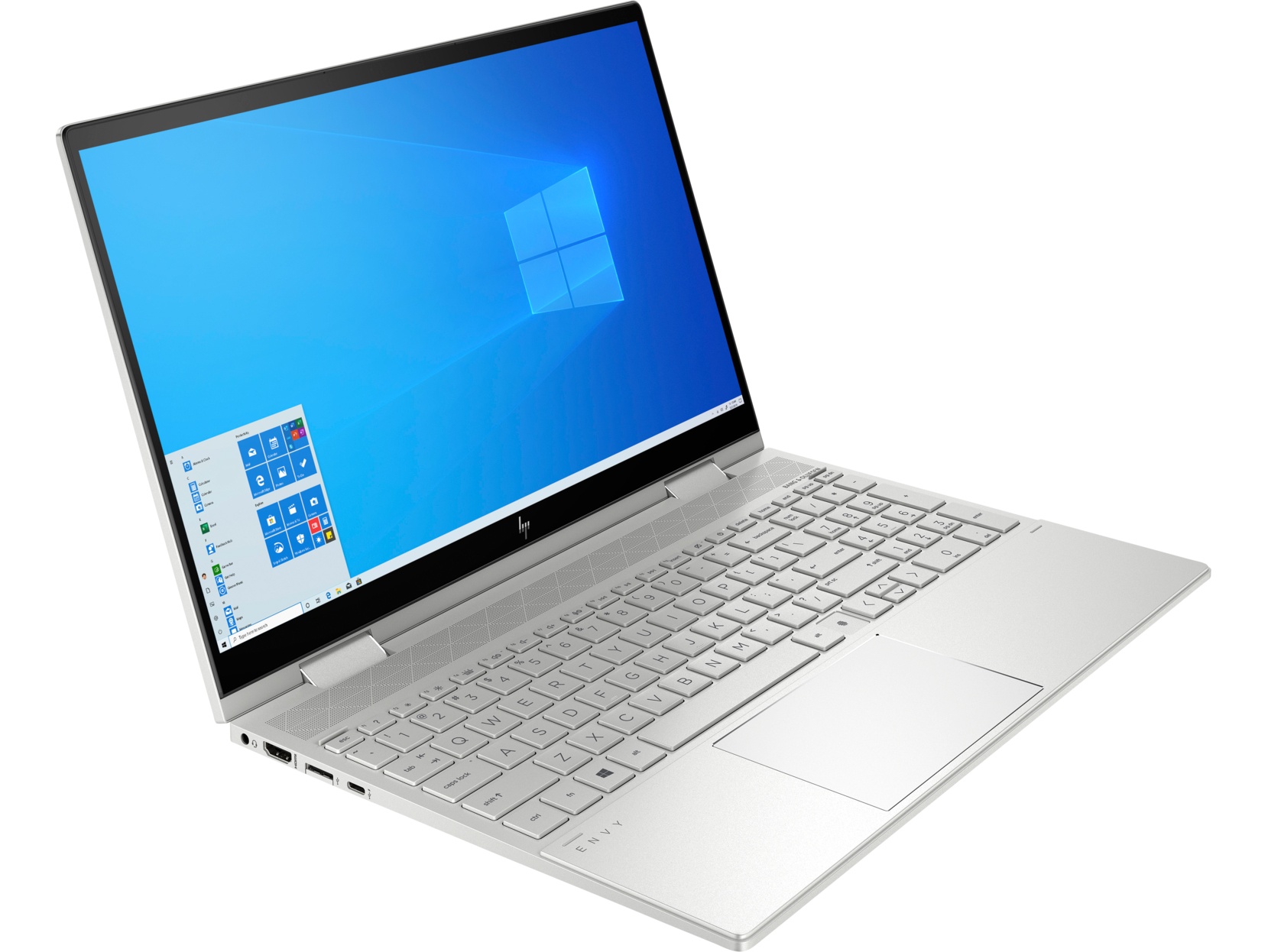 ENVY X360 – 15t | DISPLAY: 15.6-inch Full HD (1920×1080), 60Hz, Touch display | CPU: 11th Gen Intel Core i7-1165G7 | GRAPHICS: Intel Iris Xe Integrated | STORAGE/MEMORY: 512GB SSD/16GB DDR4 | OS: Windows 10 Home (64-bit) | INPUT PORTS: 1xUSB 3, 1xHDMI, 1xUSB-C, 1xSD card reader, 1xheadphone/microphone jack | BATTERY: 65W, 3-cell 51WHr | CONNECTIVITY: WiFi, Bluetooth, Ethernet LAN | WEIGHT: 4.35lbs/1.97kg
REASON TO BUY
Good performance processor
Good battery life
A great and solid design
A great-looking touch display
REASON NOT TO BUY
Heavy 15-inch laptop
Touchpad not so great
Cooling fans get loud at times
Average quality webcam
Overview
The new HP Envy x360 15 is a 2-in-1 tablet laptop, that includes a 15-inch 360-degree foldable touchscreen display. It comes with the latest Intel Core 11th-gen i7 processor, the new Xe integrated graphics processor, 16GB of memory, and 512GB SSD of storage.
Other features include WiFi, Bluetooth connectivity, a fingerprint scanner, and built-in voice assistance.
What's to Like
The overall performance of the HP Envy is fast and reliable. The Intel i7 processor is known to be one of the top performers, and it's included in the laptop.
Though there are other brands like AMD Ryzen 7, which is slightly cheaper, whichever one you choose they both perform well to meet your needs.  
The SSD storage included will make apps load faster and overall system performance better. The 16GB of memory will for more storage of apps on standby. All of them contribute to the overall performance of the laptop.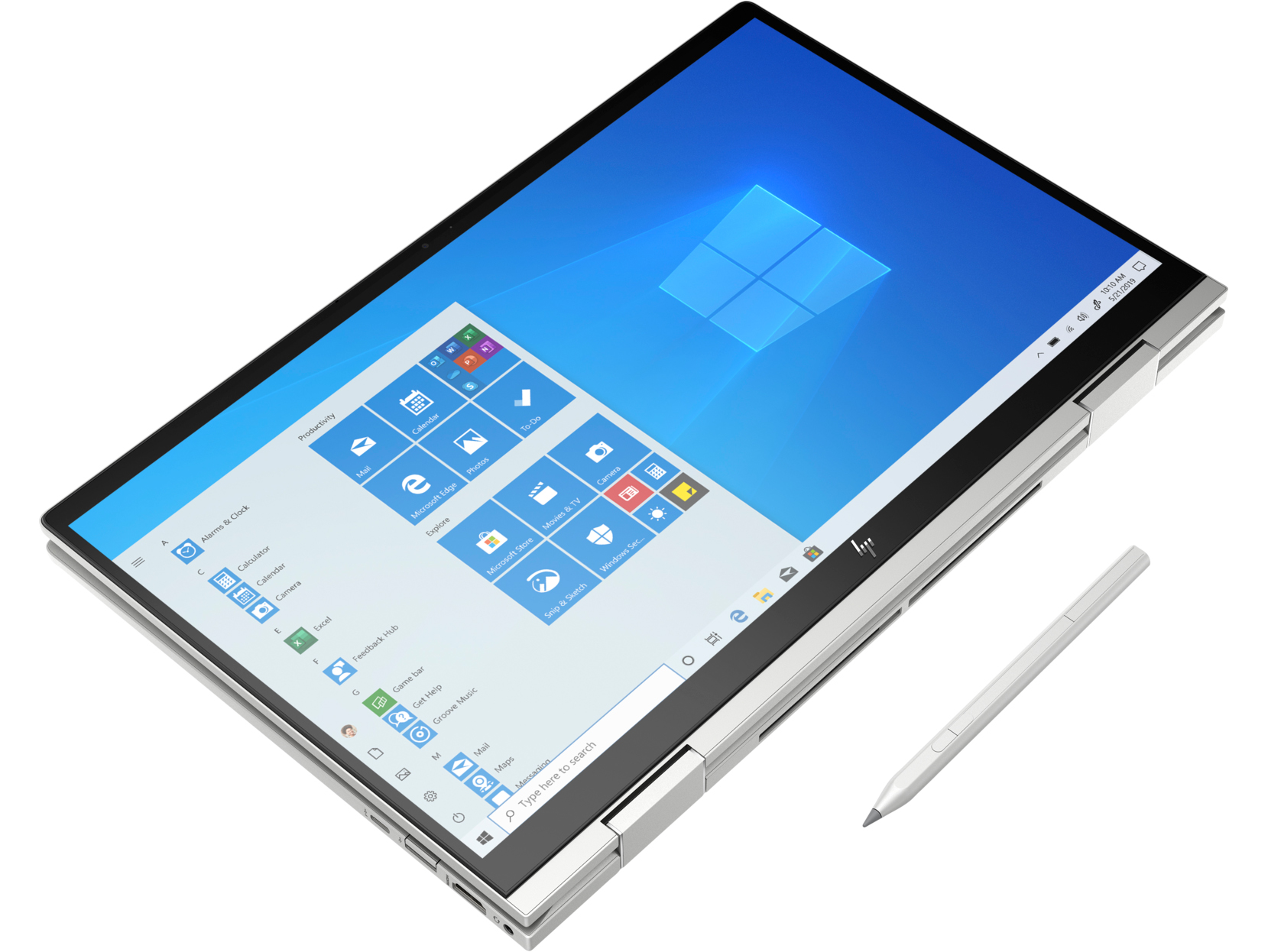 With the battery life, you're looking at an average of up to 7 hours of daily use. That's great for daily usage.   
The touch screen display looks great. It's a full HD, with 1080p screen resolution and a 60Hz refresh rate. The images are sharp and clear, with good color accuracy. 
The laptop design looks natural and realistic, workable but premium as well. It has a good choice of colors and looks sophisticated. It's made of premium materials, comes with a slim lightweight design, well-placed hinges to fold over the touchscreen display to tablet mode, and speakers place on the top section of the keyboard. Overall, great laptop design.
What's Not to Like
A lot of good things have been mention in this HP Envy X360 15 review. Let's now look at other need-to-know features or setbacks to take note of.
Firstly, the laptop may be a lightweight wonder, but thanks to the big 15-inch screen, it increased the weight. This is a minor setback, but one to take note of.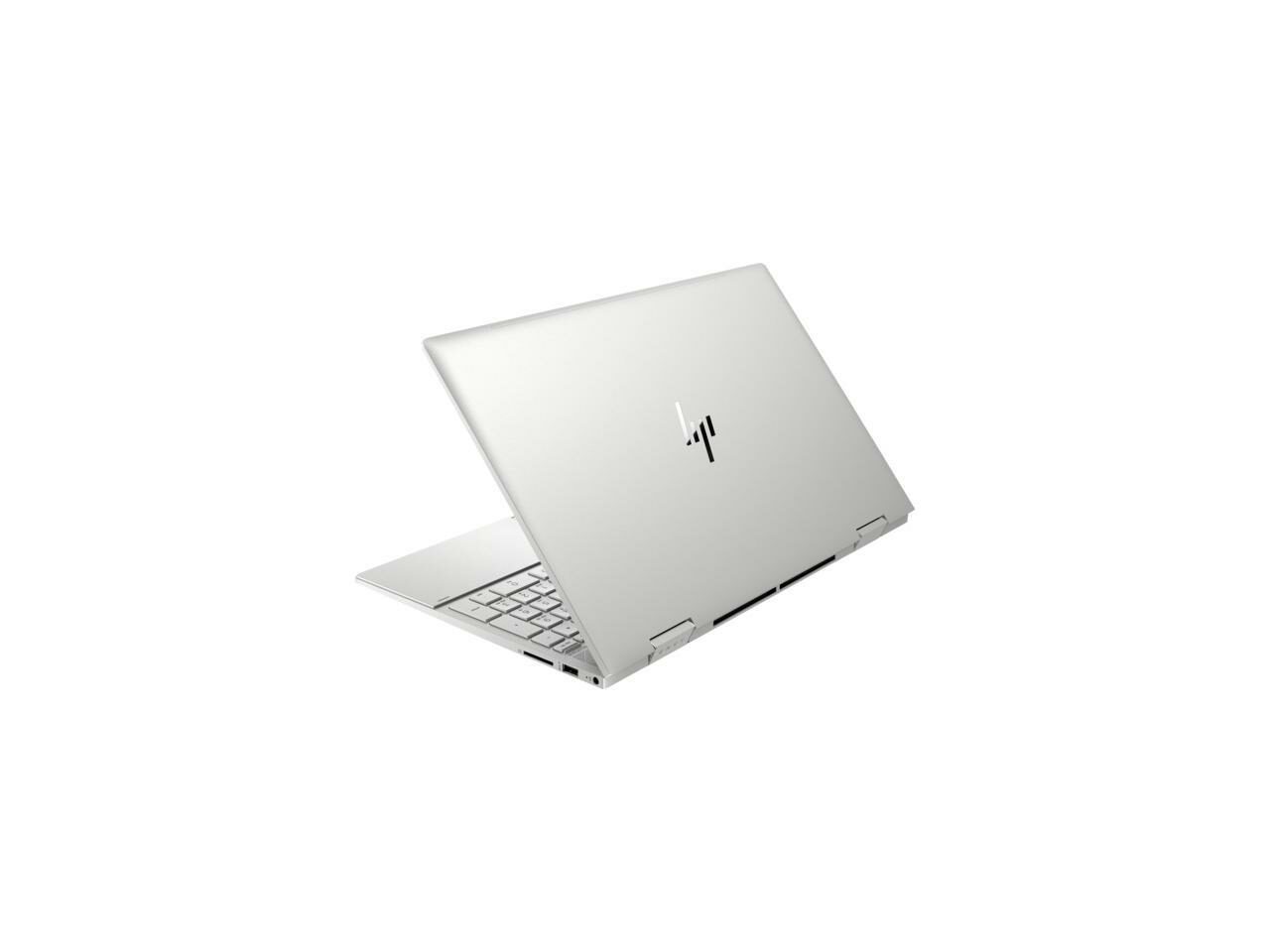 The touchpad works but it's not good enough to compete with other well-known laptop brands. It's just not as smooth to the touch and the click feels bad at times. Rather use an external mouse.
The cooling fans are there to keep the overall laptop cool especially when you do activities that require more processing power. The fans do get loud at times and get noisy in quiet areas.  
To Buy or Not to Buy
Overall, the HP Envy X360 15 is a great 2-in-1 laptop. The fast performance, great design, good battery life, and other features make it a worthy laptop to buy. Let's not forget that it's an affordable laptop as well.
Should you buy it?
If you want an affordable 15-inch laptop that can help you do all your daily tasks on the go, then yes.
If you want a lightweight laptop that also functions as a tablet, then yes. 
 So far there's no better 15-inch 2-in-1 laptop in this price range, and comes highly recommended as the best 2-in-1 laptop to use this season.
If you want a cheaper one but comes with a smaller screen, then check out the price for HP Envy X360 13 2-in-1 laptop. It has relatively the same specs but a smaller touchscreen display. 
In Closing
Thank you very much for coming this far in my HP Envy X360 15 review. If you have any questions or comments, please leave them here below and I will get back to you as soon as I can.
If this is not your ideal laptop, then don't hesitate to explore more reviews here on wildbreaktech.com. There's bound to something to catch your eye. 
Thank you once again. Stay safe. See you in the next one.     
The Good Stuff
Good performance processor
Good battery life
A great and solid design
A great-looking touch display
The Bad Stuff
Heavy 15-inch laptop
Touchpad not so great
Cooling fans get loud at times
Average quality webcam