Asus ROG Phone 5 Review: The Next Gaming Phone Masterpiece
If you haven't heard about the Asus ROG Phone 5, then you need to catch that train, cos if you're looking for a good quality gaming smartphone, then this is it. 
With so many other good quality smartphones nowadays able to support gaming apps is it really worth the purchase? Let's see from this review if the ROG 5 gaming smartphone has the power yet again top the charts. 
Asus ROG Phone 5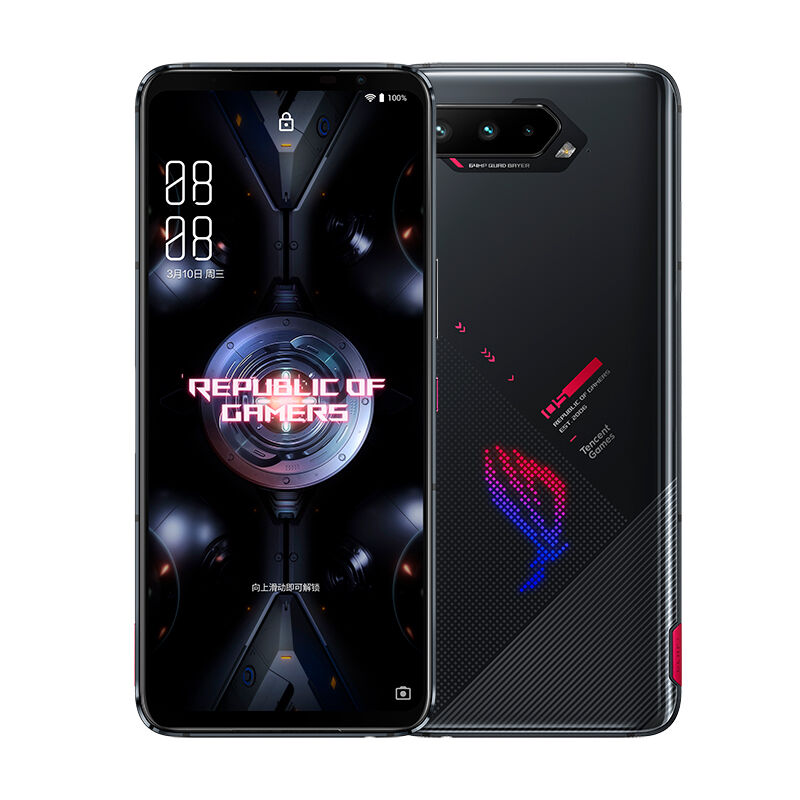 Front & back of the Asus ROG Phone 5
| | |
| --- | --- |
| DISPLAY | 6.78″ AMOLED, 144Hz, HDR10+, 1080x2448px |
| CPU | Qualcomm SM8350 Snapdragon 888 (5 nm) |
| GPU | Adreno 660 |
| MEMORY STORAGE | 128GB 8GB RAM, 256GB 12GB RAM, 256GB 16GB RAM |
| OS | Android 11, ROG UI |
| CAMERA | Triple camera sensor, 64 MP (wide), 13 MP (ultra wide), 5 MP (macro) |
| SELFIE | Single camera sensor, 24 MP (wide) |
| BATTERY | 6000mAh; supports fast charging 65W, Reverse charging 10W, Power Delivery 3.0, Quick Charge 5 |
| BODY & WEIGHT | 172.8 x 77.3 x 10.3mm, 238g |
Reasons to Buy
Comes with a large screen
Solid phone & gaming performance
Stunning design
Biggest phone battery to date
Includes a 3.5mm headphone jack
Good quality sound
Takes great quality pictures and video  
Reasons Not to Buy
Quite heavy at 238 grams
No microSD slot to expand storage
No water or dust resistant 
Overview
For those who are curious, the Asus ROG 5 is a smartphone made especially for gaming. The past Asus gaming smartphones released (such as the Asus ROG Phone 3) have gained fame and great success over the years.
The latest release promises to deliver on past successes with better graphics, and better performance. This year, here are a few things to note. Firstly, there will be two more model variants: the ROG Phone Pro and the ROG Phone 5 Ultimate.
Next, there will be three memory/storage variants: 128GB 8GB RAM; 256GB 12GB RAM; and the 256GB 16GB RAM. For now, the new ROG Phone 5 has been released and promises to deliver a better gaming experience.
In the box, you get the usual manual with a 65W power adapter, a USB-C cable, and a protective case. 
What's to Like
First, it's the large, bright 6.78-inch OLED display. It's a full HD with a 1080p screen resolution and includes a 144Hz refresh rate. It all means that it's a clear view, has good color accuracy, and smooth scrolling. Overall, it comes with a large screen, and the display looks gorgeous.
Next is the design. There are two color variants to choose from: Phantom Black, and Storm White. It's a dual nano sim with a 3.5mm headphone jack. The stunning RGB ROG logo at the back looks gorgeous. Overall, the Asus ROG phone 5 has a great design.   
The third thing on the list, the phone comes with a 6000mAh battery. It supports fast charging with a 65W charger, and reverse charging. For a full charge, it takes a little over an hour with a 65W charger.
Average battery life, you're looking at 22 hours a day. Depending on which refresh rate your choose, the lower, the more battery life. So there you have it, a phone with a big battery and a long battery life.
Next is the sound. The Asus ROG Phone 5 comes with two front-facing stereo speakers. The sound output sounds great overall. The loudspeaker plays a clear and rich sound.
The other good news is that the phone includes a headphone jack on the bottom, for those who still like to plug in headphones. Overall, the Asus ROG phone 5 delivers great sound.
Next is the camera. For a gaming phone, the camera quality is great. It takes great quality pictures and records up to 8K videos in great detail. There's even a 'Pro' mode for customization. Overall, the Asus ROG Phone 5 comes with a great camera setup. 
Lastly, it's the performance. Phone performance is amazing. The smooth scrolling, the quality of the images and videos look great. The overall OS looks and performs well.
The gaming performance is just at another level. There's an app included helping optimize the phone for games, whether you prefer gameplay performance or better graphics. Perfect for a gamer on the go.
What's Not to Like
The Asus ROG phone 5 is a great phone indeed, but it's not perfect. here are a few things you need to know. 
Firstly, no MicroSD slot for the expanded storage. Of course, there is plenty of storage onboard, but it wouldn't help to have more. 
Secondly, the ROG 5 is quite a heavy phone. Compared to the Samsung Galaxy S21 Plus which weighs 200 grams (0.4 lb), the ROG 5 weighs 238 grams (0.5 lb). the big battery can contribute to the weight as it takes the major space in the phone.
Thirdly, no IP68 rating, meaning it's not water or dust resistant. So it's not a good idea to go dunk it in water.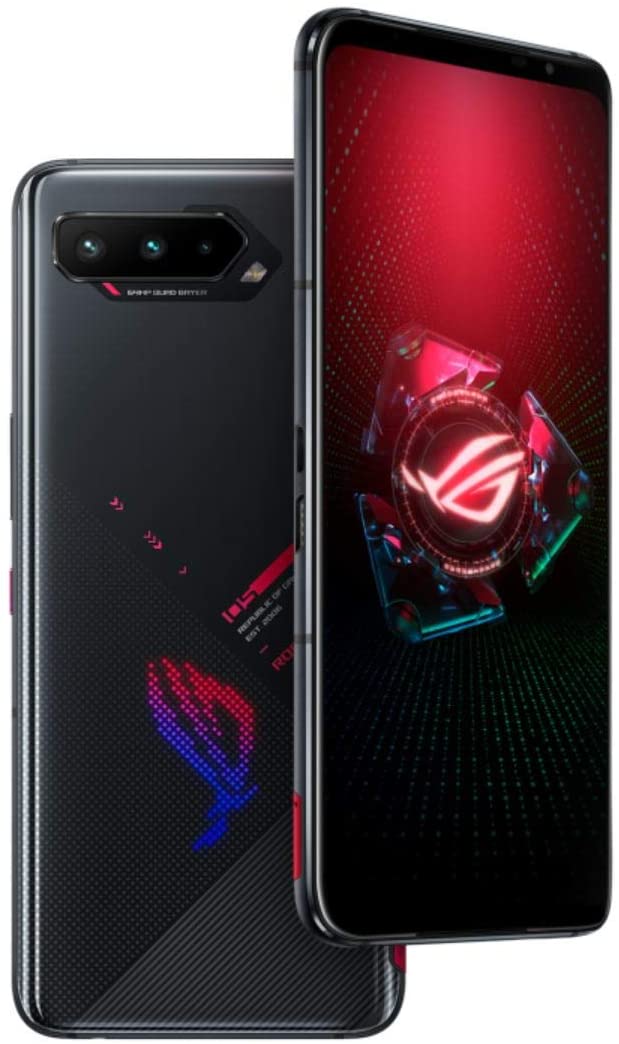 Verdict
The Asus ROG Phone 5 is a powerful smartphone indeed. It may be capable for games, but also for daily uses as well. You can make also make calls, browse the internet, take high-quality pictures and videos, and other common phone functions.
Should I buy it?
Well, if you're a gamer and looking for a gaming smartphone that guarantees an excellent gaming experience, then yes. If you're looking for a good performance smartphone that competes with other top brand smartphones, then yes. 
With so many good features and minor bad features, it's standard to say that for a gamer, I recommend the Asus ROG Phone 5. It's one of the best gamer phones to come out in 2021. And with its great reputation, it is going to be hard to beat.
So what are waiting for? If you have the strength to handle this bad boy of a gaming smartphone, then get it now and start gaming.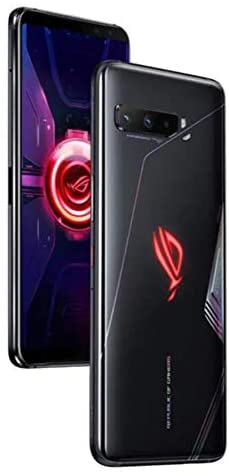 Closing off
Thank you so much. It's greatly appreciated that you have come this far in this review.
So how do you feel about the Asus ROG Phone 5? Is it your next smartphone to get? Are you going to wait for the other two models? Do you have a gaming phone now? How's it working for you so far? If you have any comments or questions, please leave them here below. I will get back to you as soon as I can. Stay safe until next time.  
Asus ROG Phone 5
US$ 786.89
The Good Stuff
Comes with a large screen
Solid phone & gaming performance
Stunning design
Biggest phone battery to date
Includes a 3.5mm headphone jack
Good quality sound
Takes great quality pictures and video  
The Bad Stuff
Quite heavy at 238 grams
No microSD slot to expand storage
No water or dust resistant