2021 Acer Nitro 5 Gaming Laptop Review: An Affordable, Pretty, and Powerful
In this post, I aim to share with you my honest, insightful, and thorough review of the Acer Nitro 5 gaming laptop. Whether you are looking around for a gaming laptop that suits your budget or curious about what a gaming laptop is all about, you have come to the right place. So without wasting any time, let's get to it.
2021 Acer Nitro 5 
ACER NITRO 5 AN515-54-70KK | DISPLAY: 15.6-inch, Full HD, (1920 x 1080) 144Hz | CPU: 9th Gen Intel Core i7-9750H | STORAGE: 512GB SSD | MEMORY: 16GB DDR4 | OS: Windows 10 Home (64bit) | GPU: NVIDIA GeForce RTX 2060 6GB GDDR6 | WEIGHT: 4.85 lbs (2.2 kg) | PORTS: 2xUSB 3.1, USB 2.0, HDMI, USB Type-C, Headphone/Microphone Combo Jack | MISC: WiFi, Bluetooth, 720p webcam, Backlit keyboard
REASONS TO BUY
Good overall performance
High refresh rate display
Great specs for regular gaming
A good set of input ports
Nice backlit keyboard
Long battery life for daily office use 
REASONS NOT TO BUY
Plastic-build
Dim display on battery 
Short battery life when gaming on battery
Noisy cooling fans
Overview
Before I start, let me share with you what the Acer Nitro 5 gaming laptop is. If you haven't yet figured it out, it's a gaming laptop. In fact, it's one of the most affordable gaming laptops in the market right now.
This gaming laptop comes with a 15-inch Full HD display with a 144Hz refresh rate. It includes an older 9th gen Intel i7 chip, with 16GB of RAM, a fast loading 512GB SSD storage, and a 2060 RTX GeForce graphics card. This is awesome for those looking to start gaming on a gaming laptop.
What's to like
So what's to like about the Acer Nitro 5 gaming laptop? A lot of things actually.
It comes with a high refresh rate display that makes gaming and Windows look smoother to navigate and scroll through. It comes with a good hardware spec that contributes to the overall performance of the laptop.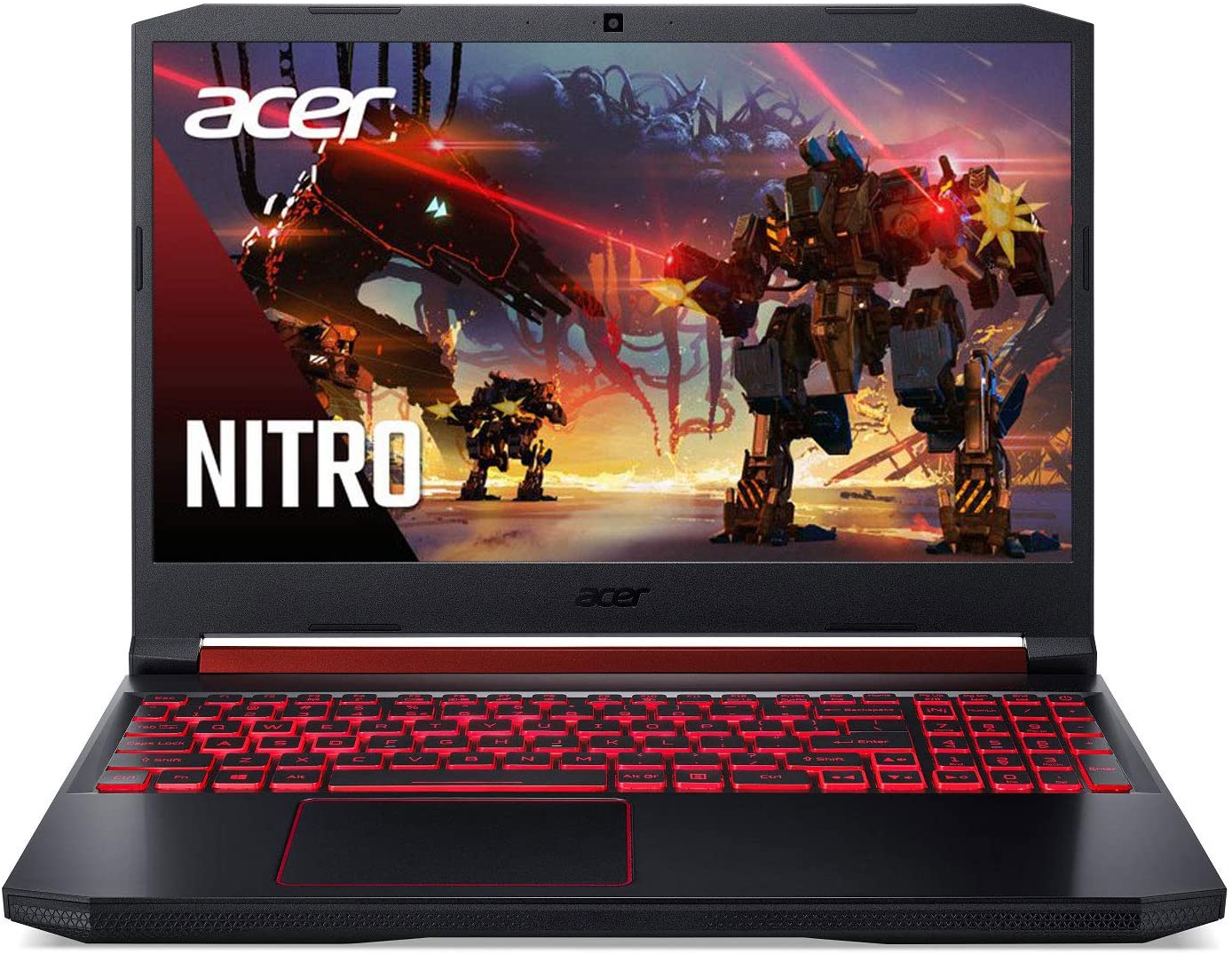 The overall black-and-red design looks good. The red-backlit keyboard gives a stunning finish to it. Speaking of the keyboard, it offers a comfortable typing experience.
Battery life is great for daily office work. On average you are looking at about 6 hours of battery life.
The laptop has good thermal management. In other words, it can keep the laptop cool even under extreme circumstances. 
Overall, these are the best features of the Acer Nitro 5 gaming laptop and comes highly recommended.    
What's not to like
With all the good things the Acer Nitro 5 gaming laptop provides, it also comes with compromises.
The overall design and chassis of the gaming laptop are built from plastic material. Not exactly premium.
The laptop's fan produces low noise on normal use but starts to get loud when gaming. It's best to use headphones so it doesn't affect your gaming experience.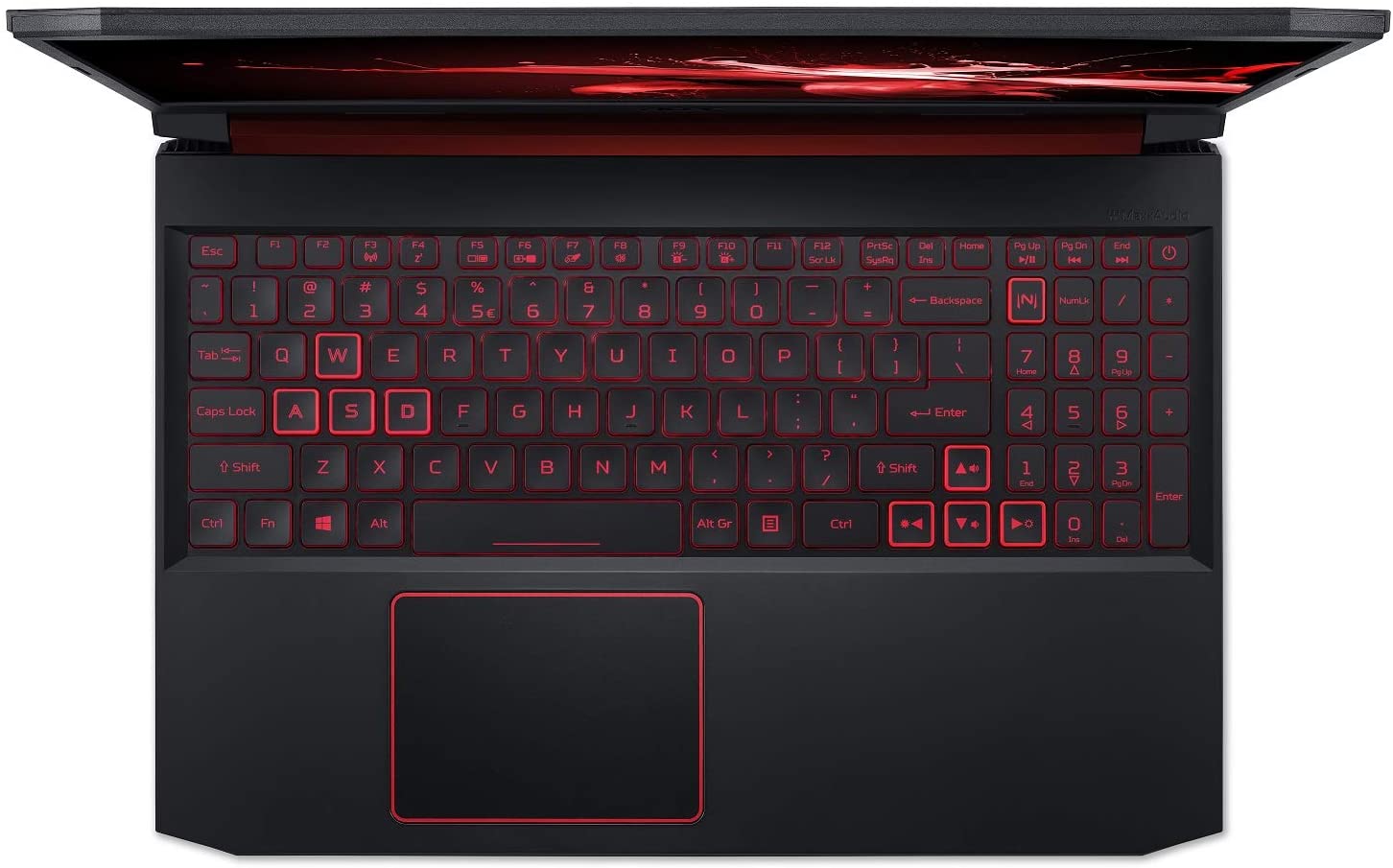 The screen brightness is dim in battery mode. But as you plug it in near a power source, the display brightness is stabilized.
The battery life here is really short when you are gaming in battery mode. On average you are looking at less than two hours of gaming on battery.
Overall, the Acer Nitro 5 gaming laptop may not be the best on battery mode. Just keep it plugged in near a power source and it will work well.     
Verdict
The Acer Nitro 5 gaming laptop is a lot of things. It's fast-loading, sleek designed, has great system performance, and has a good-looking screen gaming laptop. At the same time, it has loud fans, and short battery life, especially when you gaming on battery.
It is quite disappointing because you cannot really use it for long hours on battery. It needs to be near a power source to get the best of it.
Then you need to realize that right now all gaming laptops, even the top-range laptops, have a similar challenge in terms of short battery life, and the hardware works to its peak when it's plugged in.
So if you looking for a portable gaming laptop that you can comfortably play where ever you go, then you won't find it here.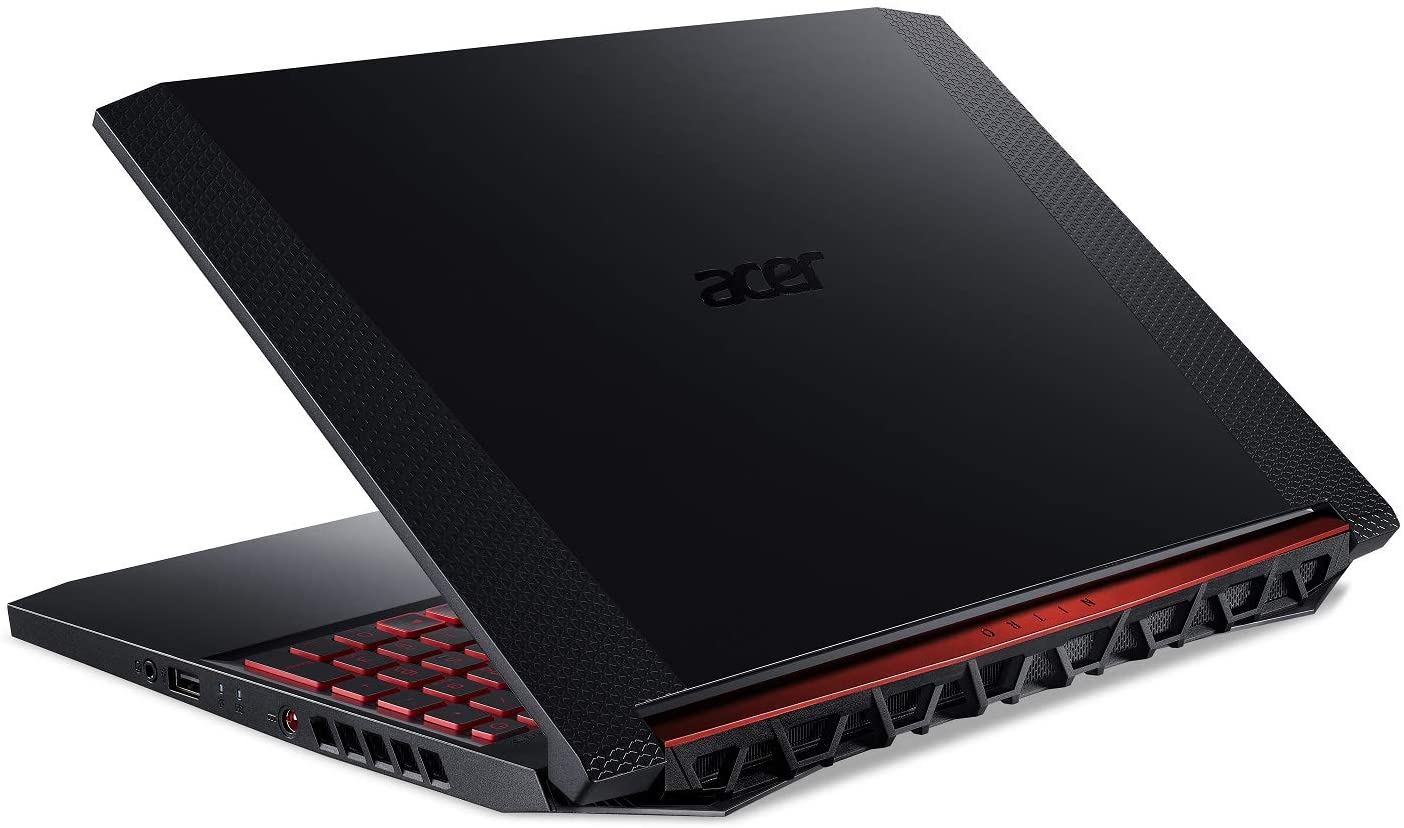 Overall, the Acer Nitro 5 gaming laptop is great for those who are looking for a good gaming experience. With the model reviewed, you can play most of the top games in the market right.
Should I get it?
With that being said, I recommend the Acer Nitro 5 gaming laptop, under the following conditions.
For starter gamers, that just want a gaming laptop for casual gaming, then yes buy it.
For those looking for an affordable gaming laptop and can't afford the top-range, then yes buy it.
For those looking for a gaming laptop to play games anyway, then yes buy it, but that depends if you will be close to a power source. If not, then no.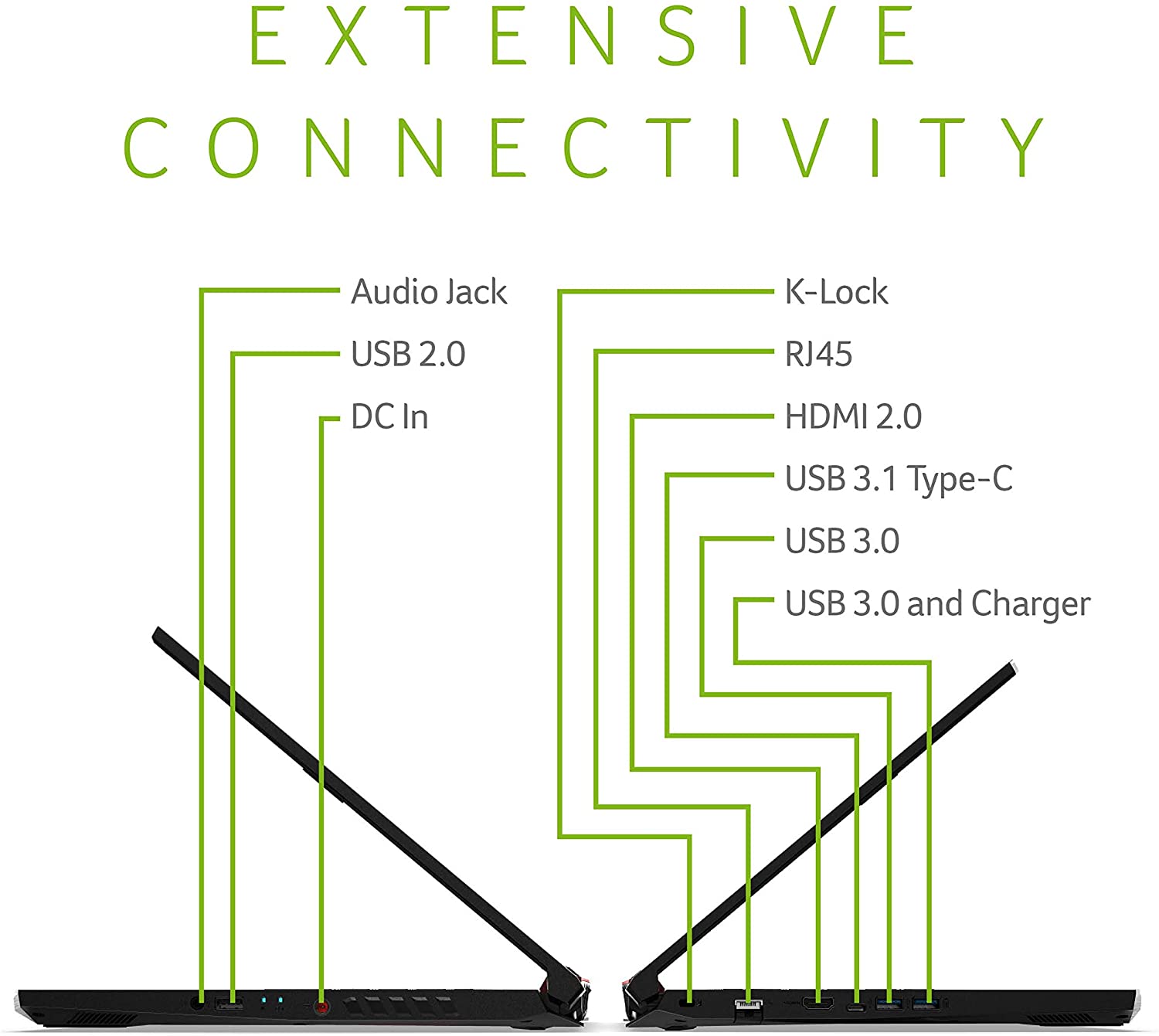 Closing off
If you have any questions or comments about the Acer Nitro 5 gaming laptop, please drop them here below. I will be more than happy to hear your opinions and to help you out. 
If this one is not your ideal gaming laptop, please check other reviews. I recommend you check out my awesome review of the affordable Asus TUF FX505 gaming laptop.
If you want something with a little more power (and a more flashy design) then I encourage you to check out the stunning Asus Zephyrus G14 gaming laptop.
Want to see other cheaper gaming laptops? Click here!
Thanks for visiting wildbreaktech.com. Have a good one. Stay safe until next time.
The Good Stuff
Good overall performance
High refresh rate display
Great specs for regular gaming
A good set of input ports
Nice backlit keyboard
Long battery life for daily office use 
The Bad Stuff
Plastic-build
Dim display on battery 
Short battery life when gaming on battery
Noisy cooling fans