Lenovo Legion 5i Gaming Laptop Review: Awesome & Affordable
If you want an affordable gaming laptop that won't sever your budget much, then here's the Lenovo Legion 5i gaming laptop. It's quick, attractive, comes with great hardware specs, and is a fantastic gaming companion. Not convinced? Let's check out the review. 
Lenovo Legion 5i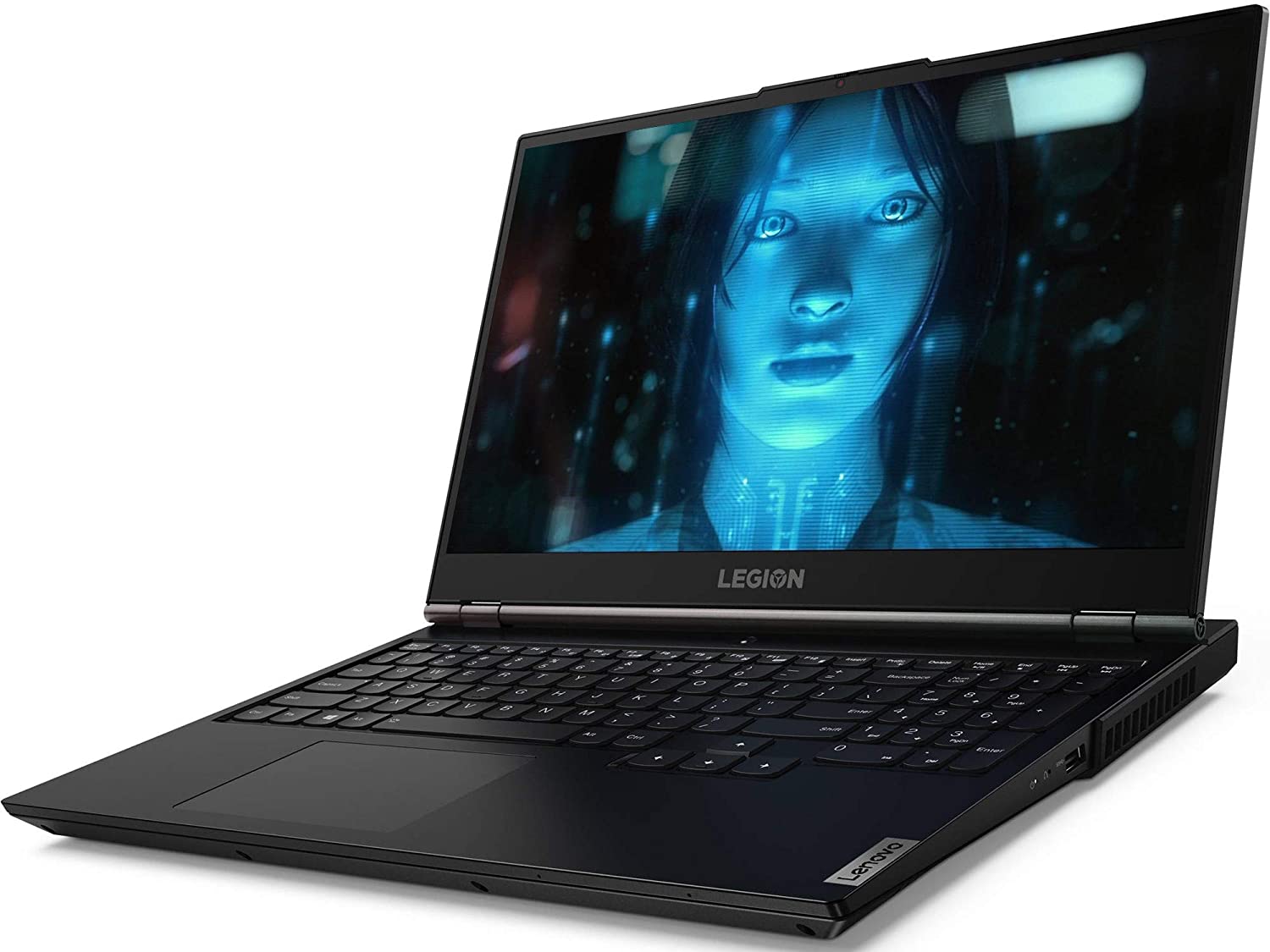 LENOVO LEGION 5 81Y600DCUS | DISPLAY: 15.6-inch, Full HD, (1920 x 1080) | CPU: 10th Gen Intel Core i7-10750H | STORAGE: 512GB SSD | MEMORY: 16GB DDR4 | OS: MS Windows 10 Home (64bit) | GPU: NVIDIA GeForce 2060 6GB GDDR6 | PORTS: 1 x USB-C, 4 x USB 3.2, 1 x HDMI 2.0, headset jack, Ethernet | WEIGHT: 5.5lbs (2.5 kg) | MISC: WiFi, Bluetooth, 720p webcam
Reasons to buy
Solid system performance
Good typing experience
Plenty of input ports
Great gaming at 1080p 60fps
Decent price
Standard laptop design
Reasons not to buy
Mediocre webcam
Loud cooling fans
Low battery life
Overview
The Lenovo Legion 5i is by far one of the best gaming laptops to get at an affordable price. It comes with the whole package: a great design, a good-looking keyboard with a great typing experience, a 15-inch Full HD screen with a 144Hz refresh rate, and a good set of input ports. 
Under the hood, this laptop model reviewed includes a 10th generation Intel Core i7 chip, with 16GB of RAM, 512GB SSD storage, and a GeForce RTX 2060 GPU that will bring you a smooth gaming experience.
In terms of price, you're looking at a price of less than US$1500 with the cheaper being less than US$1000.
Overall, the Lenovo Legion 5i gaming laptop comes with great features. At a fair price (and costs less than other premium gaming laptops), it's worth considering as your next mid-range gaming laptop.         
What's to like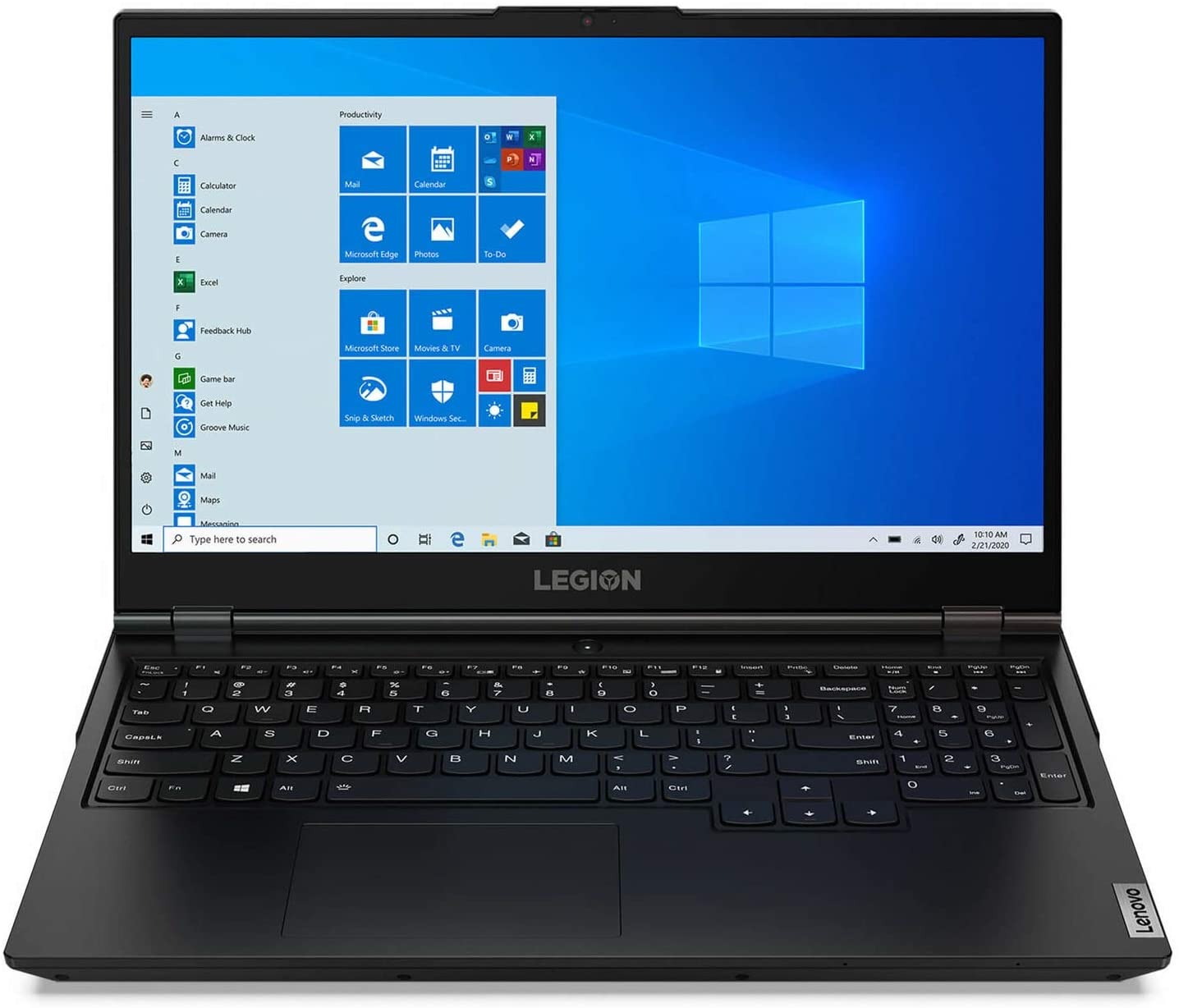 Wow, where do I start? First of all, it's one of the most affordable gaming laptops. 
Next is the display. You get a 15-inch screen with a 1080p full HD technology, that includes a 144Hz refresh rate. Combine with a GeForce 2060 RTX graphics chip and you get a smooth gaming experience. You can also play the latest games as well.
The laptop design looks standard. It's doesn't draw unwanted attention, nor does it have any fancy RGB lighting, except for the backlit keyboard. You can even take it with you to work and no one will really notice that it's a gaming laptop. 
The overall performance of the Lenovo Legion 5i is great. For normal daily use, Windows 10 loads up quickly along with others programs thanks to the SSD storage drive, and the full HD display looks smooth, clear, and produces crisp and accurate colors.  
For gamers, you can get away with gaming between high and ultra graphics settings with this review model, between 50fps and 60fps. It also looks smooth thanks to the 1080p display. Overall, no complaints here with the performance. It's one of the best factors of this gaming laptop.
The Lenovo Legion 5i comes with a lot of input ports. The review model comes with a USB-C port, 4 USB 3 ports, an HDMI, a headphone/mic jack, and an Ethernet port. Maybe it's not a wow factor but to me, there's a lot of input ports.
Let's not forget, you also get WiFi and Bluetooth connectivity as well, which is standard for these gaming laptops.
For an affordable gaming laptop, it includes some great features overall. Definitely worth the purchase. Click here to see the latest price on offer.  
What's not to like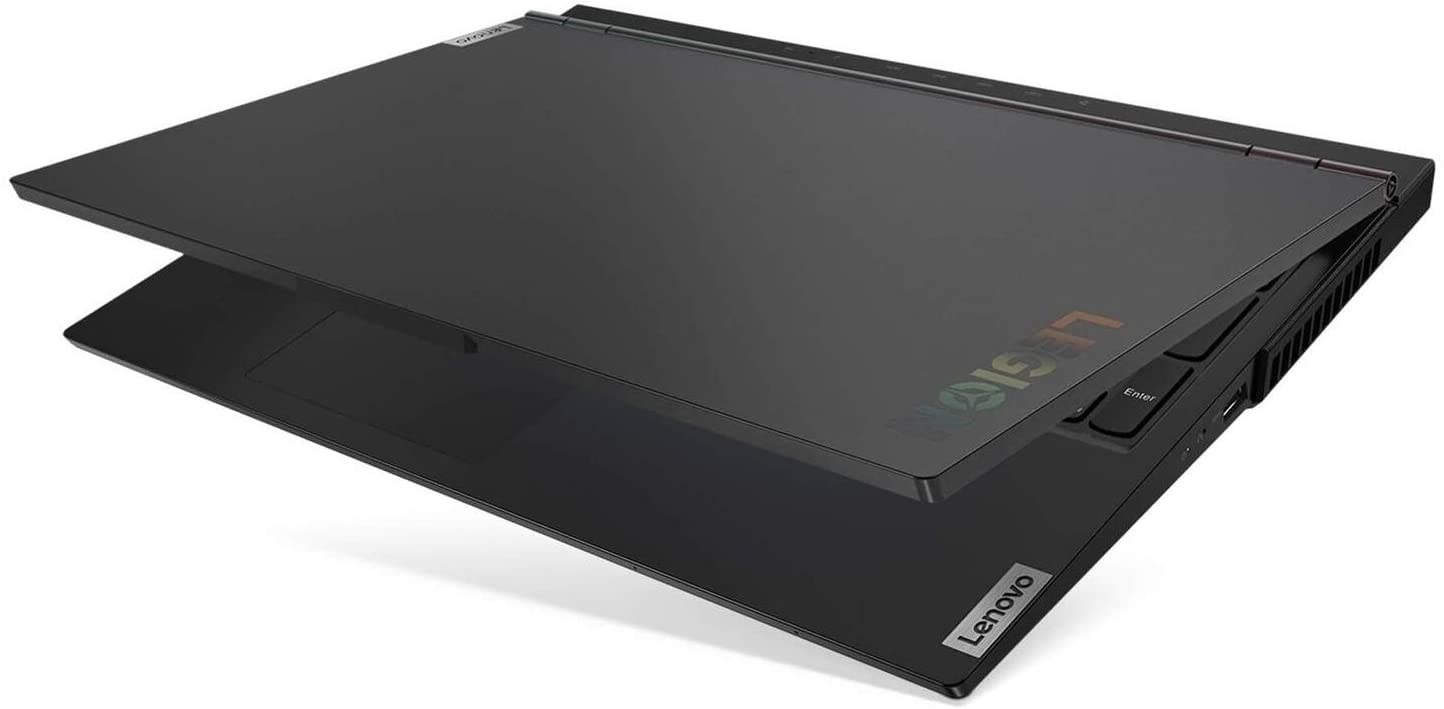 The Legion 5i gaming laptop is a solid performer and an affordable gaming device, yet there are factors to note before you purchase it.
Firstly, it includes a 720p webcam positioned well on the top side of the display. However, it does not display the best quality video.
Secondly, the thermal cooling system works well to manage the heat but gets quite loud especially during long gaming sessions. This is expected from gaming laptops, especially affordable ones. The best thing to do is to use headphones during gaming.
Then lastly, the Lenovo Legion 5i gaming laptop has low battery life. On average you are looking at up to 4 hours of use daily. So yes, you need to keep your laptop charger handy, especially on the go.
Overall, this gaming laptop has its faults but they are common with other affordable gaming laptops.  
Verdict
So what can I say about the great and affordable but not perfect Lenovo Legion 5i gaming laptop? Well, it's great.
The overall performance, design, screen quality, and hardware specs, all make this gaming laptop one of the best to look out for when shopping.
If you are a gamer and looking for an affordable gaming laptop money can buy, then this one has all the least good specs for you to play the latest games in the market in good quality.   
However, it's not perfect. It does have setbacks, but they are minor and pretty much common with all other gaming laptops in this price range.
For me, the Lenovo Legion 5i gaming laptop is a definite recommendation. You can get all these great features, and a great gaming experience, at a fairly affordable price. 
Should I buy it?
Well, if you want a gaming laptop, just for casual or even long gaming sessions, then Yes, you should buy it. 
If you don't have the budget for an expensive gaming laptop (which most of us don't) but want one, then Yes, you should buy it.
If you can compromise or tolerate the minor setbacks, and want to experience gaming from an affordable gaming laptop, then Yes, you should buy it. 
For what it's worth, this is definitely a must-buy gaming laptop. So what's the next time you should do?
Well, I've given you all the info you need and my honest opinion about the Lenovo Legion 5i gaming laptop.
Now it's your turn to decide.
But before you do that, click here to find more about this stunning yet affordable gaming laptop and see the latest price on offer.
Closing off
Thank you for making it this far in my review of this awesome Lenovo Legion 5i gaming laptop. Hope you enjoy it. If you got questions or comments, then please leave them here below along with your own scores and reviews.
Do you like it or hate this gaming laptop? What is your gaming experience overall? Please let's discuss this amazing gaming laptop below.
As always, thanks again, stay well, keep safe until next time.  
Lenovo Legion 5i
US$ 1496.50