The Samsung Galaxy S21 5G smartphone is one of the three latest releases in the Samsung Galaxy S21 series. The others are the Samsung Galaxy S21 Plus and the top-range Samsung Galaxy S21 Ultra.
All three are premium phones and come with top features such as top hardware for performance and long battery life to keep them going for longer. But with all the hype from the initial release, it's not as premium as it seems.
To find out more, here is my review of the Samsung Galaxy S21 5G smartphone to consume before you decide to buy.
Samsung Galaxy S21 5G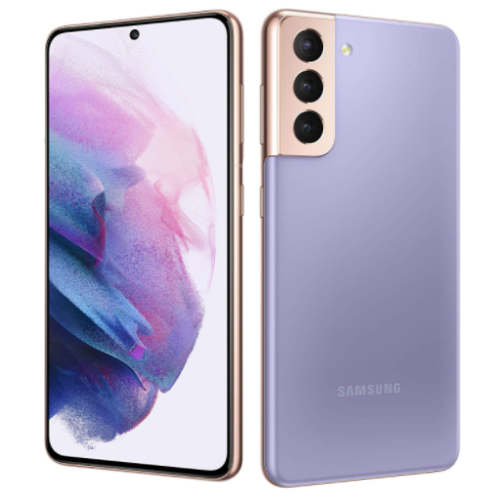 SAMSUNG GALAXY S21 5G | DISPLAY: 6.2-inch, Dynamic AMOLED, 120Hz, HDR10, 1080 x 2400 pixels | PROCESSOR: Qualcomm Snapdragon 888 (5nm) – USA/China, or Exynos 2100 (5nm) – Global | OS: Android 11, OneUI 3.1 | STORAGE/MEMORY: 128GB/8GB or 256GB/8GB | CAMERA: Triple-lens main, 12MP (wide) + 64MP (telephoto) + 12MP (ultrawide), Single-lens selfie, 10MP (wide) | BATTERY: 4000 mAh | WEIGHT: 169 g | RATING: out of 5
Overview
If there's one thing to admire from first impressions, it's the vibrant colors, the clear and sharp views on the screen, and the unique design.
Samsung Galaxy S21 5G is a smartphone. The entry-level model in the S21 series.
Comparing it to the previous model, the Samsung Galaxy S20, the performance is better, there's more choice of model types to choose from, more choices of bright and vibrant colors, and a brighter display.
Everything else from the camera features to the sound quality has not changed from the previous model. But there are setbacks to note. All will be revealed.
Display & Design
Let's start with the display. The Samsung Galaxy S21 5G smartphone comes with a 6.2-inch screen that includes dynamic AMOLED technology, and a full HD 1080 x 2400 pixel screen resolution. 
Compared to the S20, the screen looks brighter but the screen resolution has been lowered from 1440p Full HD+ to 1080p Full HD. It's not a major setback. The screen quality still looks great so you won't really notice it.
Overall, the display looks awesome. Screen quality is great, good brightness and retains clear detailed views.       
The design of the Samsung S21 smartphone looks great. It comes with a unique two-tone color design, with a great set of colors to choose from. It comes with a Gorilla Glass front, a matte plastic back, and an aluminum frame.
The S21 comes with a rear elevated panel that houses the three-lens camera, and a teardrop selfie camera on the top part of the screen. The design looks great, but not really premium. You would expect premium materials used like stainless steel in the top iPhone range.
But it helps to drop the price, the matte plastic at the back helps you grip the phone and still comes with great durability features like dust and water resistance. Overall, awesome design. Great colors to choose from. Materials are not that premium, yet it looks good and maintains top durability.   
Performance
Performance is one of the main great features of the S21 smartphone. Under the hood is an 8-core processor. For the USA/China market you get the Qualcomm Snapdragon 888, and for the rest, you get the Exynos 2100.
Interesting side notes: The processors are each powerful but the Snapdragon has been known to deliver slightly better performance. If you can, get the USA/China model.
With memory and storage, you get a choice between an 8GB RAM 128GB or an 8GB RAM 256GB model. Fortunately, there are fewer models to choose from. Another thing is there's no micro SD slot to expand storage.  
Using the S21 is amazing. The Android 11 OS and the main user interface is fluid, smooth and responsive to touch. The two models available each has good hardware.
It's not the greatest performer but it's good enough to perform daily tasks and powerful enough to support gaming. 
Camera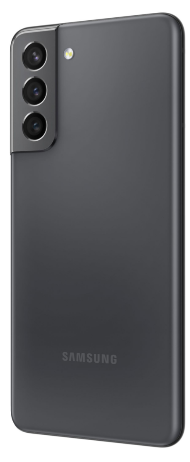 The Samsung Galaxy S21 5G includes a triple-lens primary camera. First is a 12MP (wide) sensor, next is a 64MP (telephoto) sensor, and then there's the 12MP (ultrawide) sensor.
For video recordings, the S21 5G can produce up to 8K quality videos at 24fps (frames per second). There are options to record at 4K to up to 60fps, and Full HD videos at up to 240fps. 
On the screen, there's a single-lens selfie camera that includes a 10MP (wide) sensor. The selfie cam can produce 4K quality videos at 60fps and Full HD videos at 30fps.  
Overall, the S21 comes with good camera features. It comes with similar features to the S20 and produces good-quality photos and videos. 
Other features
The Samsung Galaxy S21 5G smartphone comes with a large 4000mAh battery, that supports fast charging, wireless charging, and reverse charging. Similar features can be found in the previous S20 model. 
Thanks to the lower screen resolution, and a better processor, the battery life has improved from the S20. You are looking at up to 27 hours of battery on a single charge. Speaking of charging, there's no charger adapter in the box.  But if you can get your hands on a 25W charger, then you can fast charge it from 0 – 100% in 70 minutes.
Otherwise, the S21 comes with a battery that has many hours of battery life to last a full day. It has similar battery features available in all top-tier smartphones, but no charger. 
Verdict
The Samsung Galaxy S21 5G is an awesome smartphone to have. Here is why I recommend it:
Smartphone performance is amazing
Design is unique, with great colors to choose from
Comes with standard durability features including resistance to water and dust
The screen looks and produces gorgeous views
The battery lasts long and charges quick
There are compromises here to not fully say it's a premium product. Here's why I don't recommend it:
No charger in the box
No micro SD to expand the storage
No headphone jack
Material not premium
Low screen resolution
Mostly has the same features as Samsung S20
All the downgrades the S21 has may be a strategy to reduce the overall price. It still has most of the features of the S20 smartphone including the camera, screen size and technology, battery, sound speaker quality, and other features.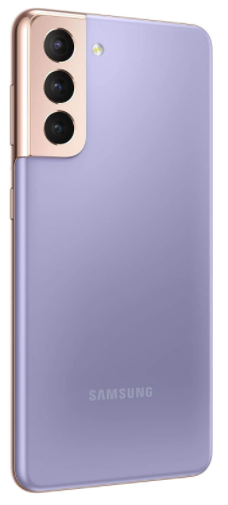 If you can compromise on the flaws, and have the budget for it, then I recommend you get the Samsung Galaxy S21 5G smartphone.
Closing Off
That's it for me with this great, but not really premium, Samsung Galaxy S21 5G. Now it's up to you to decide if the Samsung S21 is the smartphone for you. But before that, you're more than welcome to leave your comments, opinions, or even your own ratings below.
Thanks for stopping by.
Stay safe until next time. Bye 🙂
Samsung Galaxy S21 5G
The Good Stuff
Great performance
Good colour design
Good camera features
Great looking display
Great battery life
Good durability
The Bad Stuff
No microSD
No headphone jack
Design materials not premium
Same features as the S20
Drop in screen resolution
No charger in the box