Looking for an affordable smartphone that has great features? Then let me introduce to you the Xiaomi Redmi 9C smartphone.
It's one of the most affordable smartphones released in 2020, with great features such as a stunning, large display, a big battery, and a great design. 
But is it a great value for money? Will it compete with other affordable smartphones? Let's see in the Xiaomi Redmi 9C review.
Xiaomi Redmi 9C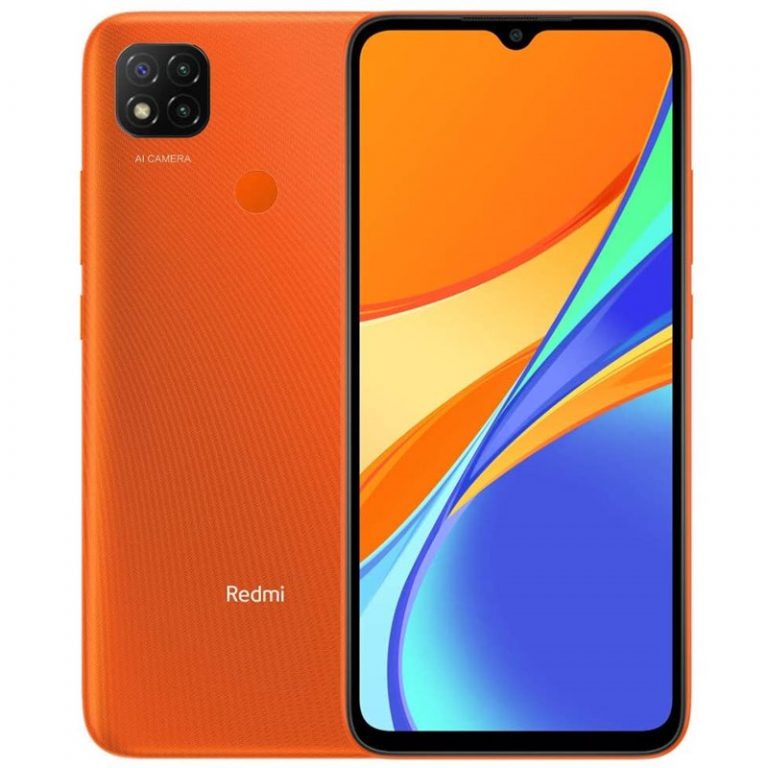 Xiaomi Redmi 9S | DISPLAY: 6.53-inch IPS LCD, 720 x 1600  | CPU: MediaTek Helio G35 (12 nm) | STORAGE MEMORY: 32GB 2GB, 32GB 3GB, 64GB 3GB, 64GB 4GB | OS: Android 10, MIUI 12 | CAMERA: Triple-lens, 13MP (wide) + 5MP (macro) + 2MP (depth), single-lens selfie, 5MP (wide) | BATTERY: 5000 mAh | WEIGHT: 196 g | RATING: 3.8 out of 5
Overview
What is this Xiaomi Redmi 9C, you ask? Well, it's an affordable smartphone that was released in mid-2020. It comes with a large display with a single-lens dot camera on top, a rear-mounted triple camera, and a fingerprint scanner.
It's powered by a  large battery that offers a long battery life, a standard processor, memory starting at 2GB up to 3GB of RAM, and range between 32GB and 64GB of storage (depending on the choice of model). All this in a matte design finish with a choice of three bright colors.
Display & Design
Starting with the display, the Redmi 9C includes a 6.53-inch display with IPS LCD technology, and 720 x 1600 screen resolution. The screen looks good overall. It has great colors, with clear and crisp views. Brightness is not all that great as it gets dim when you are outside.
Next is the design. The Redmi 9C comes with a matte finish that feels comfortable and helps to grip the phone. There are three colors available, which are Midnight Gray, Sunrise Orange, Twilight Blue. There's no IP68 rating, meaning it's not dust or waterproof.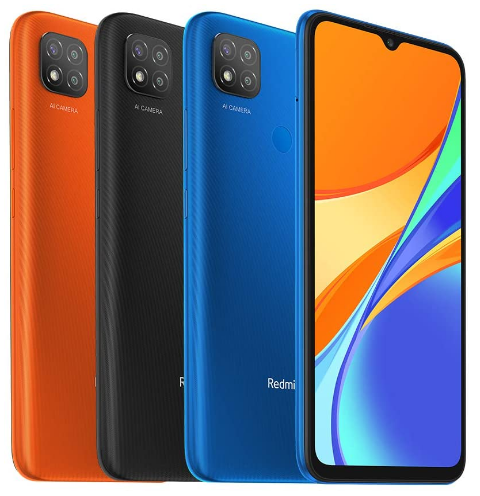 Overall, even though it has low durability, and lacks adequate brightness for the outdoors, the Redmi 9C comes with a good design and a good display at its price range.
Performance
The performance is decent. The processor and memory work together well to achieve standard performance. It's decent enough to perform standard phone functions, browse online, visit social media, and light gaming.
It's run by a MediaTek processor, ranging from 2GB to 3GB of RAM, and storage ranging from 32GB to 64GB. They are rather small but there's a micro SD slot to expand up to 500 GB storage.
The memory is pretty low as well, so if you tend to minimize apps, it fills up the memory. As it gets used, the overall performance of the phone starts to slow down.
The operating system is MIUI 12, based on Android 10. It runs the apps and overall phone functions well.
With the Xiaomi, Redmi 9C expects a decent performance smartphone. It's powerful enough to run normally with adequate RAM and you have options to increase storage. Just don't overload the memory when you minimize apps and you'll be fine.
Camera
Next is the camera. The Xiaomi Redmi 9C includes a rear-mounted triple-lens camera and a single-lens selfie camera on top of the phone. At the back, we are looking at a 13MP wide camera, a 5MP macro sensor, and a 2MP depth sensor.
The overall pictures are decent. They come out in good detail and good colors during the day. The same goes for selfie photos but not as detailed. At night and in low-light areas, the pictures are not that great.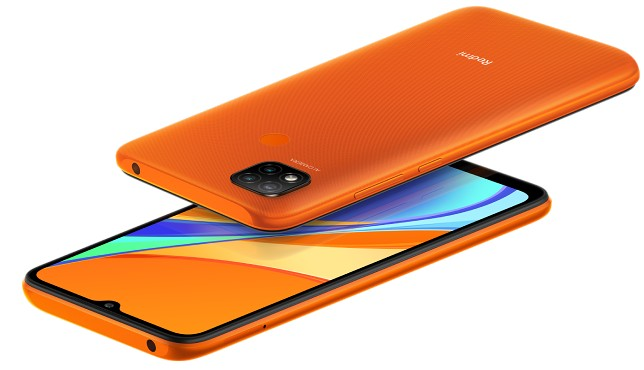 The Xiaomi Redmi 9C records 1080p videos in full HD quality. They come out detailed, with crisp and good colors. There's no feature to stabilizer the video.    
With the Xiaomi Redmi 9C, the overall camera works well taking decent pictures and videos. Although it lacks top-class detail, a not-so-great night mode, and a video stabilizer, it's expected for budget smartphones to not have these features.
Other Features
The Xiaomi Redmi 9C has other great and not-so-great features to mention.
Firstly, the phone comes with a large 5000 mAh battery. A battery this bigger offers up to two days of battery life. As this is a budget phone there's no fast or wireless charging support here. 
Second, the phone comes with a fingerprint sensor at the back and face recognition to unlock the phone. They have a good response time as it unlocks quickly with no lags.
The third is the sound output. The Redmi 9C has a single stereo speaker at the bottom end of the phone. The sound is decent.
The sound from the loudspeaker works well and the music is passable. To hear richer sounds, there's a headphone jack on top of the phone or connect it to Bluetooth speakers.
Overall, the Redmi 9C does have great features for a budget phone. The battery life is great, it unlocks fast, and the sound output is decent. This is a great phone for budget-conscious users. 
Verdict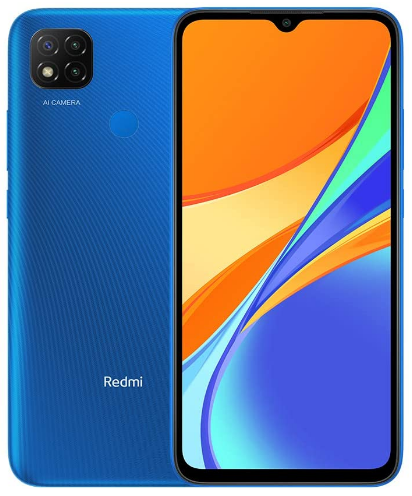 The Redmi 9C has made a lot of compromises to keep the price low. Being that it's a budget smartphone, these are expected and cater to satisfy a different market segment.
The large display comes with a lower than average screen resolution and low brightness. The design looks great and adapts to the latest color and trends, but with low durability. The storage options are smaller than average with low memory.  
But the positive and notable features increase the value of the Redmi 9C and is worth recommending. I say if you looking for an affordable smartphone that has a great battery life, takes decent pictures and videos, and other great features, then the Xiaomi Redmi 9C is for you. 
Recommendations
To summarize, here are the reasons to buy:
A large display
A large battery offers great battery life
Produces good quality photos and videos
Very affordable
Micro SD slot to expand storage
Includes headphone jack
Fast & responsive unlock functions
4G/LTE connectivity
Here are the reasons not to buy:
No water or dust resistance
No 5G connectivity
Average quality display and performance
No fast & wireless charging support
Storage too small
This is a great phone for students looking for an affordable device. Recommended to those who also want to start video editing or recording, or photographers, but can't afford a good digital camera. Recommended to those who are budget conscious and need a phone to perform simple tasks.
Not recommended for those looking for top features, and definitely not for tech savvies. A model to recommend is the 64GB 3GB model. If you can find it, get the 64GB 4GB model. It has decent storage to start you off and enough RAM to run. They are affordable and the best models of the Redmi 9C to choose from.
Another smartphone I recommend is the Xiaomi Redmi Note 9S. It's a little more expensive but a better option if you want better at a low price. Check out more of these other affordable smartphones released in 2020.  
Last Word
The last thing to say is to thank you so much for checking out my review of the Xiaomi Redmi 9C. If you have any questions or comments, please leave them here below and I'll get them back to you as soon as possible. 
That's all from me. Keep well. Take care of yourself until next time.
Xiaomi Redmi 9C
US$ 129.99
The Good Stuff
Large display & battery
Solid battery life
Micro SD slot available to expand storage
Good choice of design colors
Very affordable
Full HD video recording
4G LTE connectivity
The Bad Stuff
Average camera quality
Storage options to small
Average performance
No fast or wireless charging support