Xiaomi Redmi Note 9S Review: Great Mid-range Smartphone
The Redmi Note 9S from Xiaomi is a great mid-range smartphone alternative that caters for budget and top-tier users. But with other smartphone rivals, it will be a challenging market to gain top rank as they offer similar or better features. The Note 9S is surely ready for the challenge as it comes with great features at an affordable and fair price tag. But is it really good enough to compete in this challenging market? Well, here's the Redmi Note 9S review. 
Xiaomi Redmi Note 9S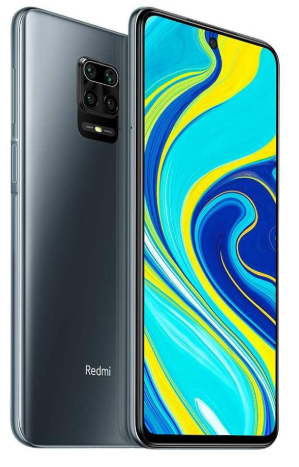 6.67-inch FHD display (1080 x 2400) | Snapdragon 720G | 64GB, 4GB RAM/128GB, 6GB RAM | Quad camera: 48MP (wide), 8MP (ultrawide), 5MP (macro), 2MP (depth) | 16MP (wide) selfie camera | 5020mAh battery | 209 g (0.46 lbs) | Dual Nano SIM | WiFi, Bluetooth, infrared, fingerprint sensor (side-mounted), 4G LTE,  up to 4K video recording
If there's one word to describe this phone, the word would be 'Incredible'. This is one incredible, mid-range smartphone. It comes with a huge 6.67-inch display, a quad-camera setup, a high-performance Snapdragon processor, a big battery and stunning design features. All this at a great value price.
Design and Display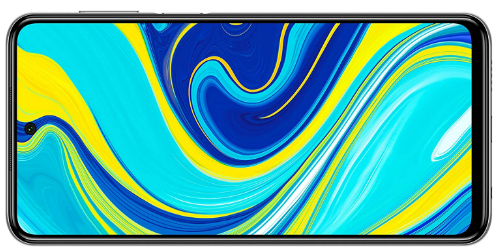 The body of the phone is made of a plastic frame, with Gorilla Glass front and back. It's splash-proof and can survive accidental droplets or spills.
It feels pretty lightweight, grips and rests well on a hand, and is available from a choice of trendy colours: Intersteller Grey, Aurora Blue, and Glacier White. 
The display is pretty clear and great thanks to the IPS LCD. The screen comes out with pretty images, thanks to the high 1080p resolution, with good colours, manageable brightness and contrasts. It makes for a pretty good display.  
One thing to note is that the smartphone display easily gets messy with fingerprints from continuous touching. Overall, the display is gorgeous, and the phone design is trendy and attractive.
Performance
Inside the Redmi Note 9S includes a high-performance 8-core Snapdragon 750G processor, available with either 4GB RAM, 64GB internal storage or the 6GB RAM, 128GB internal storage model.
Yes, there's the choice of two models here with the 6GB, 128GB being the much more favoured model of choice, thanks to more system memory for apps management and bigger storage space.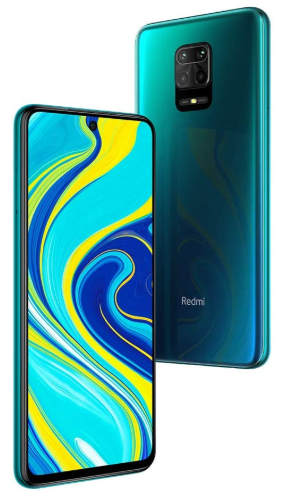 The overall performance is great with this phone. First, the Android OS works well with a smooth and flowing interface. Secondly, the GPU works even for gaming. Thirdly, the performance of the processor has scored pretty well, matching scores with other rival mid-range phones and making it one of the most efficient.
Gaming
With gaming performance, this is not a gaming smartphone but the Note 9S says it can be. Thanks to the Adreno 618 GPU and the game boost feature, gaming looks great visually and the gameplay is decent. This is a great phone for casual gaming just not too much as it will affect the battery. 
Overall, the Note 9S performs great with a responsive OS, good management of apps, and a great mid-range gaming performer as well. 
Battery life
The Note 9S is powered by a large 5020 mAh Li-ion battery and supports 18W quick charge. With the charger that comes with the phone, you can expect a 100% charge time in no less than 2 hours.
This is an impressive battery as from other reviews the battery has produced good scores, starting with up to 40 hours of talk time, 19 hours of web browsing and up to 16 hours of video playback. 
Overall, expect good long hours using this phone on a single charge, what else can you expect from a big battery.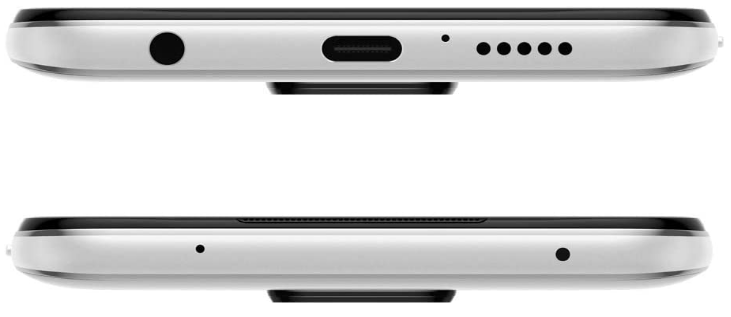 Audio Output
The audio speaker for Redmi Note 9S is on the bottom right next to the USB-C charger input. From me experimenting with the phone, the sound output is quite loud and comes out clean. It does lack that thumping bass but vocals sound decent. Not much really to expect from speakers on a smartphone.
Camera and Video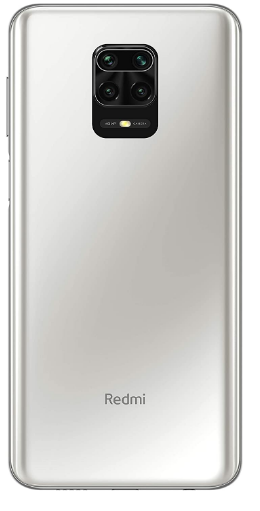 The Redmi Note 9S has a square 'hump' at the back that houses all four cameras, the 48MP wide sensor, 8MP ultra-wide sensor, the 5MP macro, and the 2MP depth sensor. For a more professional finish, the Note 9S includes a Pro mode that offers settings such as white balance, focus, ISO, and shutter speed. 
The video quality is amazing here. Firstly, video recording modes available go up to 4K at 30fps. Next, video stabilisation is excellent here. Thirdly, the finished video clips look very well detailed for this mid-range phone. It's good to experiment to find your ideal mode but from my experience, 1080p at 60fps is more favoured.
To sum up, experiment with Note 9S, take a few pictures and videos and find your perfect mode. For a mid-range phone like the Note 9S, you'll be surprised by the camera and video features available.
Overall Impressions
Thanks to the specs, it has a great battery life with fast charging, a clear display with a good design, great performance and decent camera features.
A few things to note, however: first, it smudges easily with fingerprints from constant touching of the screen; second, it has no 5G connectivity; third, it takes average night mode pictures; and lastly, it doesn't come with earphones.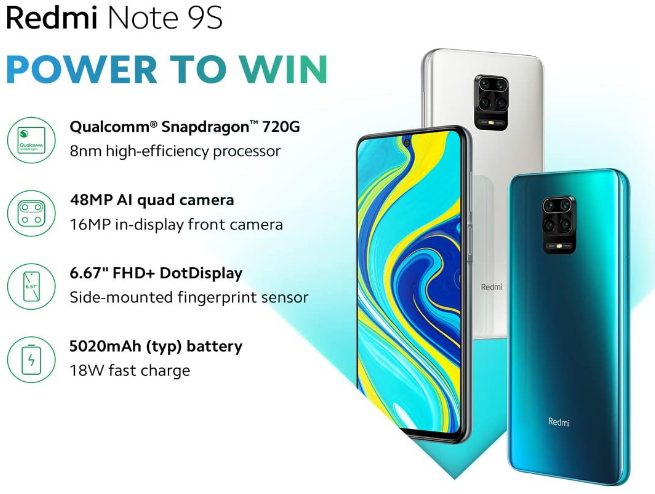 Overall, this is a great mid-range alternative to get if you can't afford a top-range smartphone. It's great for those looking for a budget alternative. 
Thanks for reading my Redmi Note 9S review. If you can, I recommend purchasing the Note 9S 6GB, 128GB instead of the 4GB 64GB. It has better performance but costs more but the latter is more affordable.
Any points you want clarity on or want to add comments, please feel free to leave them below. Stay safe. Live long and prosper until next time. 
Check out the best top-range smartphones. 
Check out great mid-range smartphones. 
Xiaomi Redmi Note 9S
US$ 255
Battery Life, Sound & Audio
4.0/5
The Good Stuff
Great FHD+ display
Amazingly long battery life
Great system performance
Great for casual gaming
Fingerprint sensor on the power button
The Bad Stuff
Smudges easily from fingerprints
Not 5G network
Mediocre camera night mode
Doesn't come with earphones