Samsung Galaxy S23 Plus
The Good Stuff
Fast performance
Gorgeous looking AMOLED display
Takes excellent photos & video quality
Impressive battery life
Superb stereo speakers
Easy handling & well designed
The Bad Stuff
Expensive
No expandable storage
No earphones, no charger inbox
Same design as the Galaxy S23
The previous S22 Plus was better than its predecessor as it came with a bigger screen, a bigger battery, and better features. The Samsung Galaxy s23 Plus promises to do just that, as it also comes with more features than the S22. But is it worth the purchase? Let's find out from the review of the Samsung Galaxy S23 Plus. 
Samsung Galaxy S23 Plus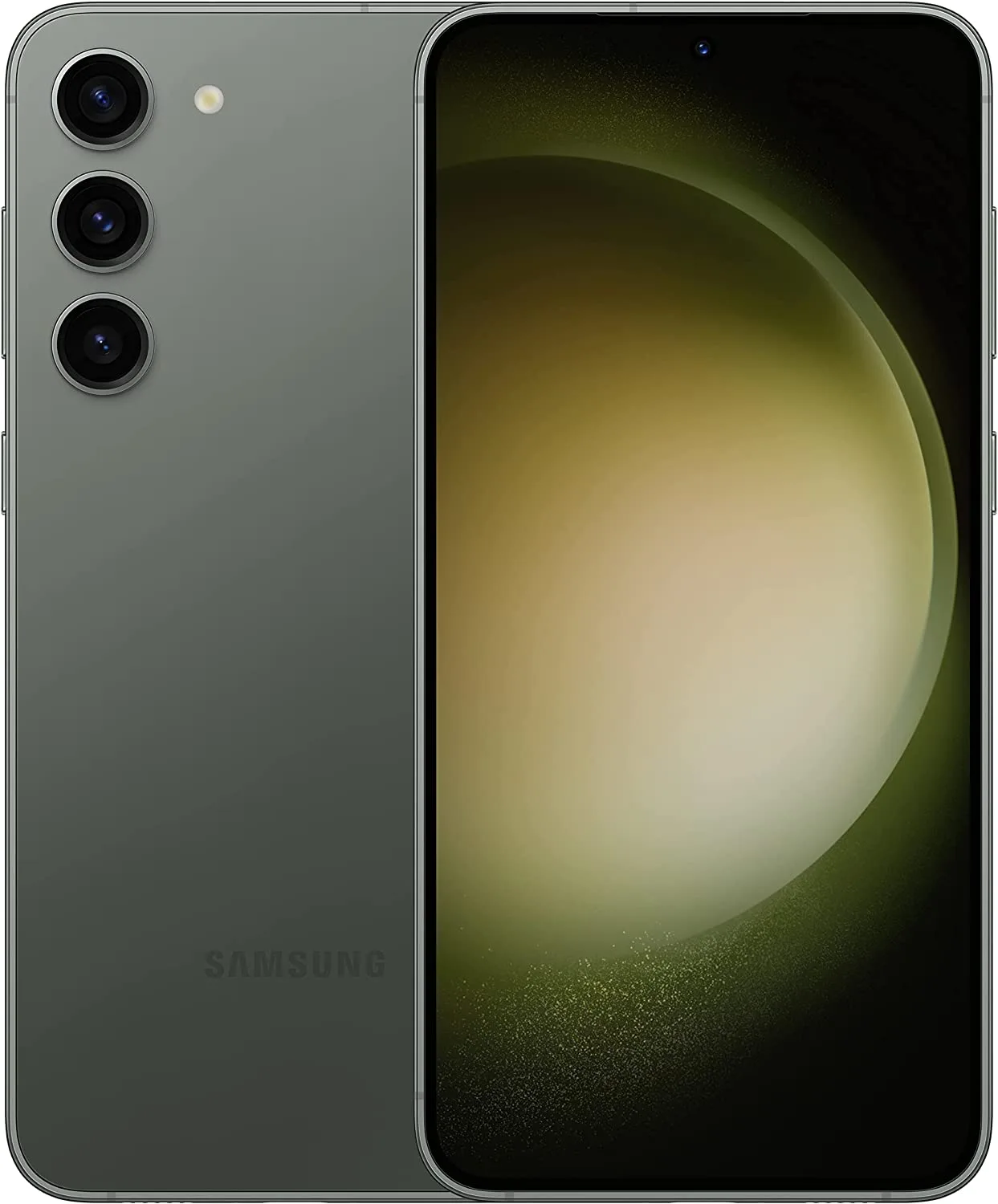 SPECS
DISPLAY
6.60″ Dynamic AMOLED 2X, 120Hz, HDR10+, 1080x2340px
OS
Android 13, One UI 5.1.
CPU
Snapdragon 8 Gen 2 (4 nm), 8-core
STORAGE MEMORY
256GB 8GB RAM, 512GB 8GB RAM
BATTERY
4700mAh, fast charge at 45W, wireless charge, and reverse wireless
MAIN CAMERA
Triple-lens | 50 MP wide, Dual Pixel PDAF, OIS | 10 MP telephoto, 3x optical zoom | 12 MP ultrawide, Super Steady video
VIDEO
8K at 30 fps, 4K at 60 fps, 1080p at 240 fps, 1080p at 960 fps (super slow motion), HDR10+
SELFIE CAMERA
12 MP wide, Dual Pixel PDAF
SELFIE VIDEO
4K at 60 fps, 1080p at 30 fps
MISC

 

196g | Glass front and back (Gorilla Glass Victus 2), aluminum frame | IP68 dust/water resistant | Fingerprint reader (onscreen) | NFC | stereo speakers | Samsung DeX, Bixby natural language commands, and dictation, Samsung Pay (Visa, MasterCard certified), Ultra Wideband (UWB) support
COLOR
Phantom Black, Cream, Green, Lavender, Graphite, Lime
RELEASE DATE
February 2023
PROS
Fast performance
Gorgeous looking AMOLED display
Takes excellent photos & video quality
Impressive battery life
Superb stereo speakers
Easy handling & well designed
CONS
Expensive
No expandable storage
No earphones, no charger inbox
Similar design to the S23
Overview
With a high price tag of US$1000, the Samsung Galaxy S23 Plus is one of the latest smartphones to release this year. It offers the same features as the Galaxy S23 but with a larger screen, a bigger battery that provides more battery life, and includes more features the S23 smartphone doesn't have. 
Compared to the top-range Galaxy S23 Ultra, it comes with similar features but with a smaller display and no S Pen stylus to use. Yet still, the S23 plus comes with a top performance processor, an impressive camera that takes excellent pictures and videos, and a long battery life, making it a better phone to pick rather than the S23.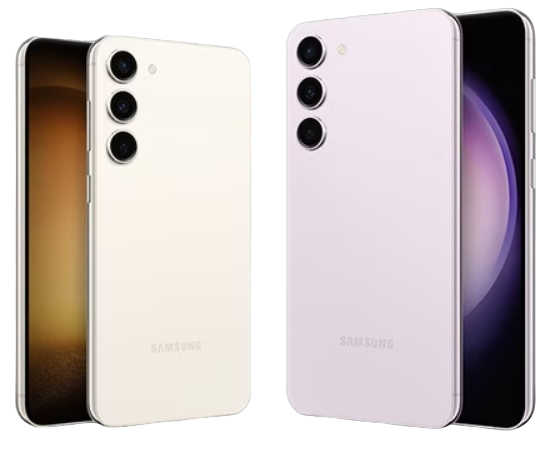 Looking at the phone, you get a 6.6-inch display with a triple-lens camera. Under the hood, you get a top Snapdragon 8 Gen 2 processor, 8GB of RAM, and a large 4700mAh battery. There are two models to choose from, according to storage: the 256 GB and the 512 GB model. Other features include water and dust resistance, UWB Support, and many others. 
In other words, the Galaxy S23 Plus smartphone is bigger, better, and has more features than the Galaxy S23. It's not better than the S23 Ultra but it's in a league of its own. If you're not one who likes complex features but still wants a powerful smartphone, and don't mind digging deeper into your pockets, then the S23 smartphone is for you.          
The Good Features
Fast Performance
With performance, the S23 Plus is the best performer thanks to the overclocked Snapdragon 8 Gen 2 processor which includes an eight-core 4nm fast performance chip. It also includes an Adreno 740 GPU for graphics and gaming support. Compared to the S23, the processors are not different so expect the same performance but better than the older S22+. 
Speaking of gaming, the S23 Plus handles it seamlessly. From light gaming to hardware-demanding games, the frame rate stays constant at 60 fps, with good-looking graphics, visuals, and smooth gameplay.  
With regards to memory, the S23 Plus comes with 8GB of RAM, which helps with the storage of apps on standby without freezing or slowing down the phone. As for storage, there are 256GB and 512GB models to choose from. Just note that there's microSD to expand storage.
The One UI 5.1., which is Android 13, includes new widgets, more connectivity options, various improvements to the gallery, and Samsung DeX mode. It still operates and looks similar to other Android smartphones, but the GUI looks and feels smoother as you scroll.    
Overall, the S23 Plus is fast and handles tasks well. Whether you browse online, watch or stream HD videos, play games, or edit photos and videos, the S23 Plus handles them all and with ease.  
Large, vibrant & gorgeous-looking AMOLED display
The S23 Plus comes with a large 6.6-inch dynamic AMOLED display, which includes Full HD+ 1080p resolution, HDR10+ support, and a 120Hz adaptive refresh rate. The display looks absolutely gorgeous.
It's bright, the colors are vibrant, and the details are amazing. Not much better than the older S22 smartphones but it still looks good.
Regarding the refresh rate, speed and smooth scrolling are important features, and with the 120Hz adaptive refresh rate, the S23 Plus achieves that well. Depending on the inactivity on the screen, the display can run from 24Hz, which is slower but saves battery life, to 120Hz for smoother scrolling, and use of apps and games.
It really feels snappy and fast as you scroll between menus, browse websites, and play games. Overall, the display looks great, one you can really admire and appreciate for a long time.          
Excellent photos & video quality
From the back, the three lenses make the phone look larger without the island humble from the last model. It still comes with a triple-lens sensor, namely a 50MP wide, a 12MP ultra-wide, and a 10MP telephoto that includes a 3x optical zoom.
So what can you expect here? You can expect good quality, colorful and detailed pictures. The main camera takes great pictures overall, especially in portrait mode. The ultrawide produces similar-quality images, and the optical zoom quality looks good.
If you're looking for a smartphone that records 8K footage then the S23 Plus is for you. You can record videos up to 8K at 30 fps (frames per second). You can also record 4K videos at 60 fps, or even 1080p videos at 240 fps which has better image stabilization. 
Bottom line. The camera quality is excellent. The S23 produces detailed pictures and even smoother detailed videos. 
Impressive battery life
The Samsung Galaxy S23 Plus comes with a bigger battery with a capacity of 4700mAh compared to the S22's 4500mAh. It supports up to 45W fast charging, 15W wireless charging, and wireless reverse charging. 
It certainly does provide more battery life to the S23 Plus. You get up to 35 hours making and receiving calls, up to 18 hours of internet browsing, and up to 2o hours of video playback. This is on moderate usage.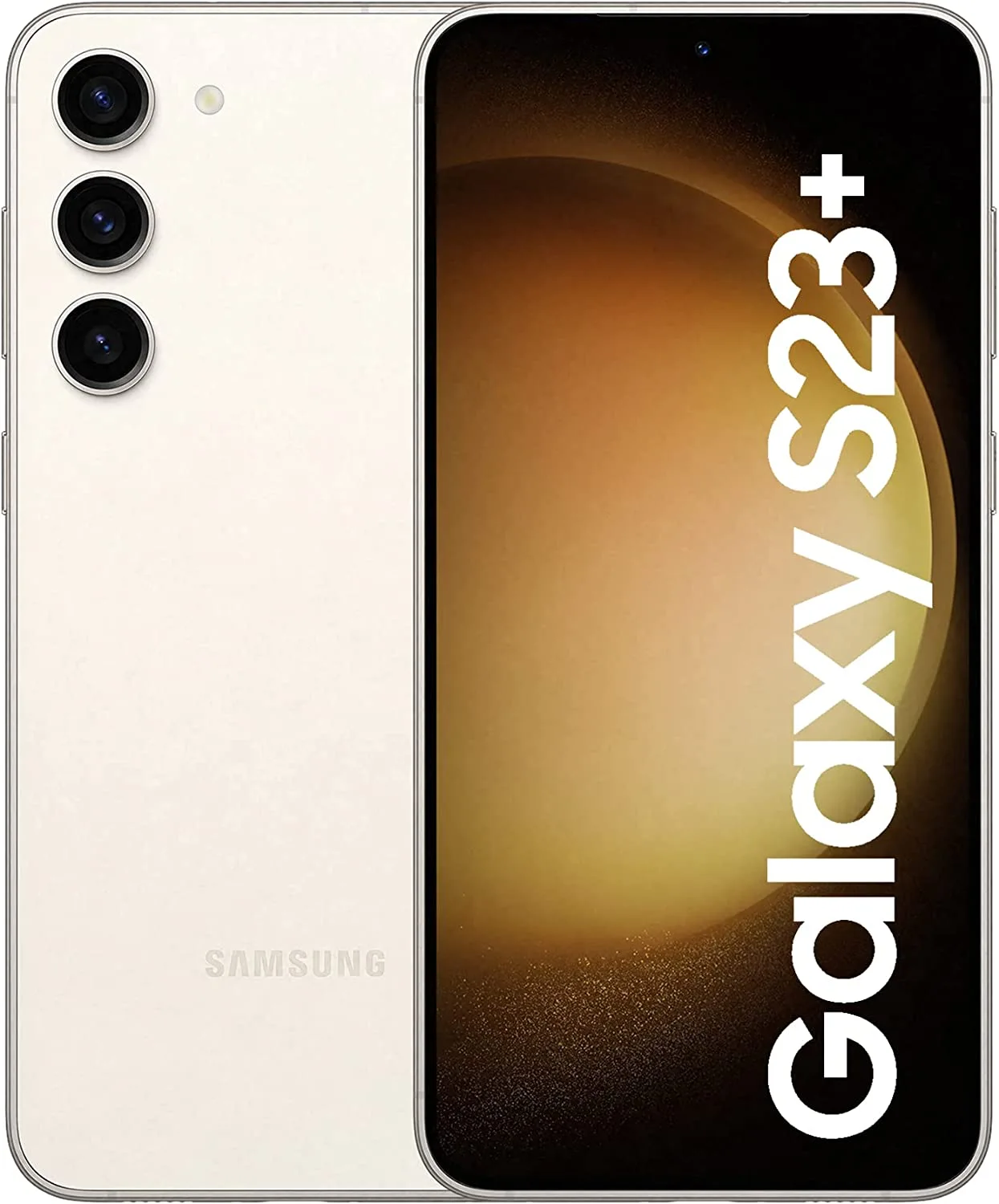 With regards to battery charging, there is no real difference in speed between a 25W or a 45W charger, they charge the phone at similar speeds. For a 45W charger, in half an hour, the phone will charge up to 60%.
And for a full charge, it takes just over an hour. So you get a smartphone with a bigger battery, that provides up to 30 hours of battery life, and up to an hour of fast charging. Just make sure you get a 45W charger.        
Other impressive features
The S23 Plus includes stereo speakers on the top and bottom sections of the smartphone. The overall quality is great. The loudness is well-managed and balanced thanks to the stereo speakers. The Dolby Atmos feature does do its part to overall optimize the sound quality, however, there is a cost of loudness. But it's safe to say that the overall sound quality is great. 
The S23 Plus comes with a strong front and back Gorilla Glass Victus 2, which makes it more resistant to cracks and scratches from accidental drops. Then there's the familiar IP68 protection rating which means the S23 Plus can withstand up to 1.5 meters of water for 30 minutes.   
The Bad Features
Pretty high price 
As much as this is the second top-tier smartphone in the Galaxy S23 series, expect to pay a lot of money for the Galaxy S23 Plus. If you check out the Samsung website, the price tag starts at US$1000/£818/€930 for the 256GB model. As for the 512 GB model, expect to pay about US$1200/£980/€1115. Yes, it comes with a high price tag, however, if you can afford it, you won't be disappointed.
The alternative choice would be Galaxy S23 which is less expensive but has a smaller display and a smaller battery. In essence, the S23 Plus is an expensive smartphone, but it's one smartphone you won't be disappointed with.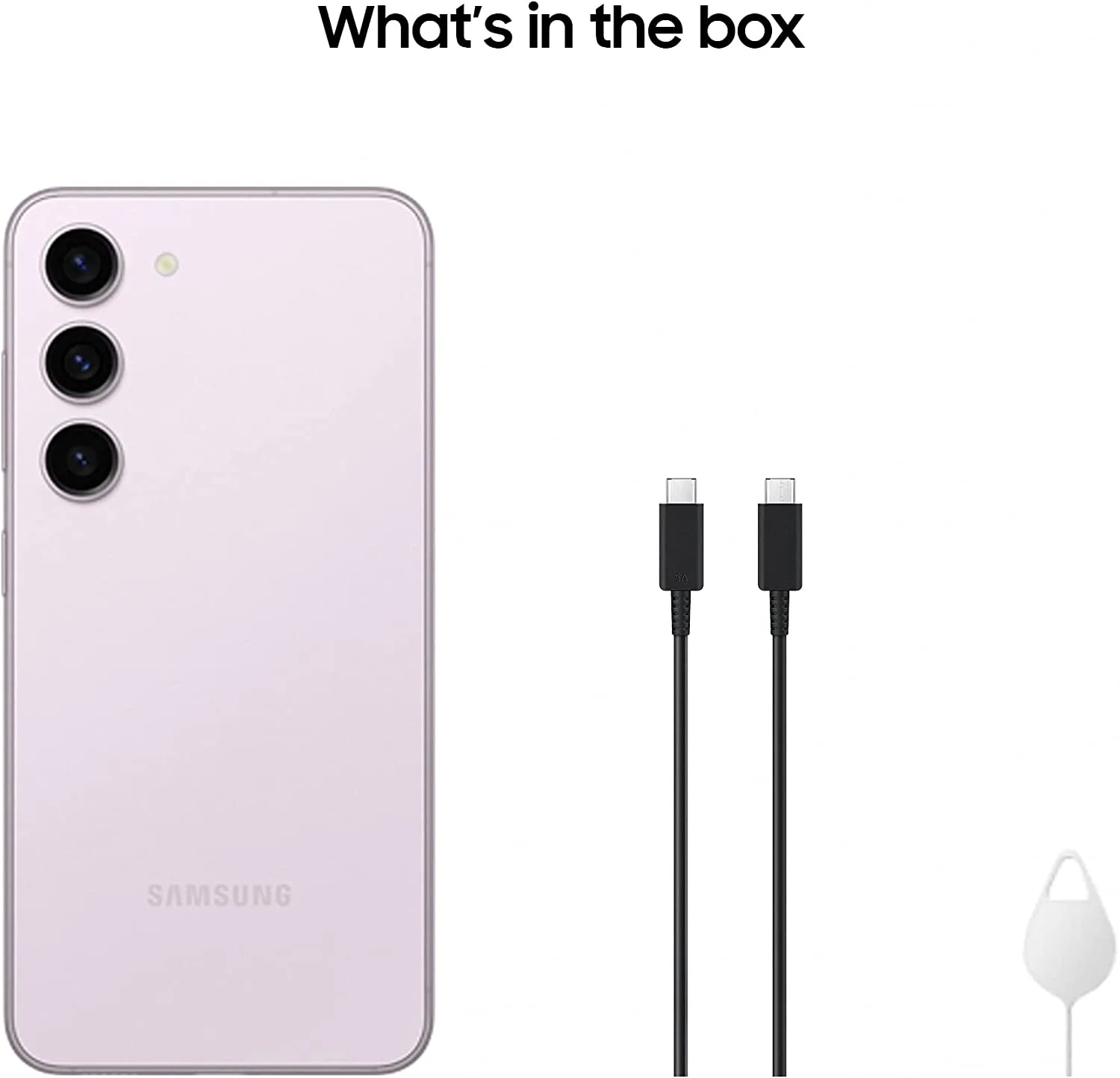 No expandable storage, no earphones, no charger
It has become a norm that Samsung will not include chargers, and earphones anymore when you purchase their smartphone products. If you're looking to expand storage using a microSD card sadly, there's no expandable storage on the S23 Plus. In fact, it's also a feature that is not available in other Samsung smartphones except for older models. 
Similar design to S23
Regarding the design, the only difference between the S23 and the S23 Plus is the size of the smartphone. Either than that, they are exactly the same. Same design. Same colors. Same protective features. It may be a minor thing but it's something worth noting.     
The Verdict
The Samsung Galaxy S23 Plus combines the great design, performance, and photographic capabilities of the compact S22 into a bigger, but more costly device. As a result, it could be a tempting option for Galaxy novices looking for a big-screen all-arounder smartphone.
But if you have deep pockets and wish to upgrade to the Galaxy S23 Ultra, I recommend you think about doing so.
If the option doesn't favor you, then here are other options below to consider:
So that's my review of the Samsung Galaxy S23 Plus smartphone. So what are your thoughts? Is it a smartphone worth buying? Are you invested or are you thinking of getting an alternative smartphone? If you have any thoughts, comments, or questions to raise please do not hesitate to share them below.
The next thing for you to do now is to click HERE, learn more about this great product, and purchase it if you so desire. All the best to you. See you next time 😀