So your budget is tight but you need a laptop due to natural or unforeseen circumstances. I know, it happens to all of us. But don't fret. There are not only better but cheaper alternatives for you to look at. Without wasting any more time here are top-rated budget laptops you can choose and buy right now. Before we get there here are a couple of things you need to look out for when choosing a budget laptop.
What to Look Out For
First, get a budget laptop with a 10 or 15-inch screen. It must be between Full-HD (recommended) or an HD (least) screen resolution. They look good with great visuals and clear sharp images. Also, make sure that it's 1366 x 768 (HD) or 1920 x 1080 (Full HD).
Next is the RAM or Random Access Memory. It pretty much means how many apps it can handle when you open up or leave apps on standby until it starts to lag or freeze. The least is 4GB of RAM, which each of these laptops below is included. 
Thirdly, is the storage. HDD is the least option. It's slow loading but drops the laptop price. Whereas, there's also SSD. It loads apps faster but makes the laptop more expensive. Also, the least storage to look out for is 64GB of storage that is available in Chromebooks or other normal laptops that goes up to 500GB of storage.  
The next is the operating system. Chromebooks come with Chrome OS and normal laptops come with Windows 10 or 11. They both work fine so either one is efficient as long as you have access to a good network to access apps for your work.
Then lastly another thing to look out for is battery life, will it last you a good 8 hours or more? Does it have input ports such as a headphone jack, one or more USB ports, and/or an HDMI port? Does it have a 720p HD webcam for meetings?  
I know these are a lot but it's essential to look out for these things. Depending on what you are looking for in a budget laptop, if you take these things into consideration, you will have no problems with these laptops. With that said, hhere are the top-rated budget laptops recommended for you.
Lenovo Ideapad Duet 5 Chromebook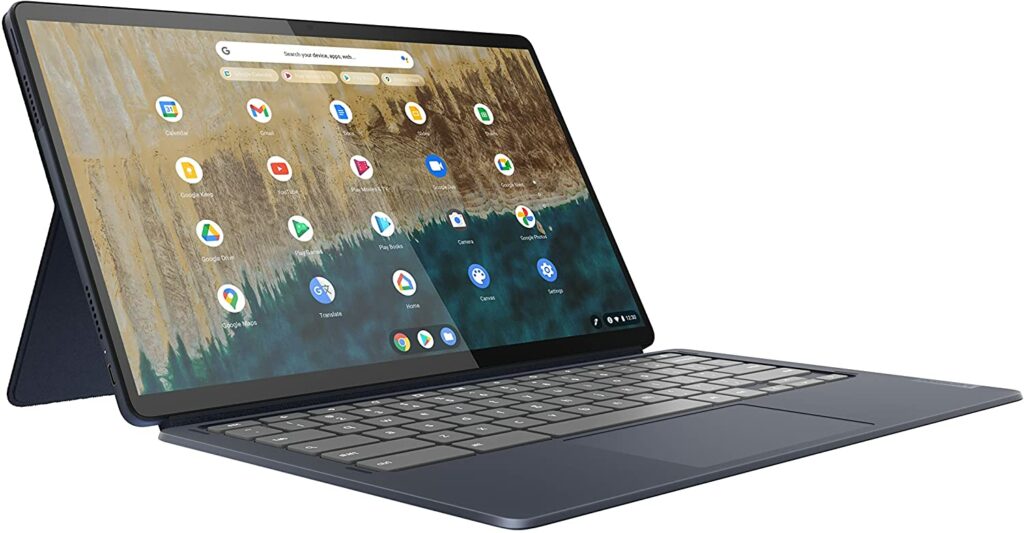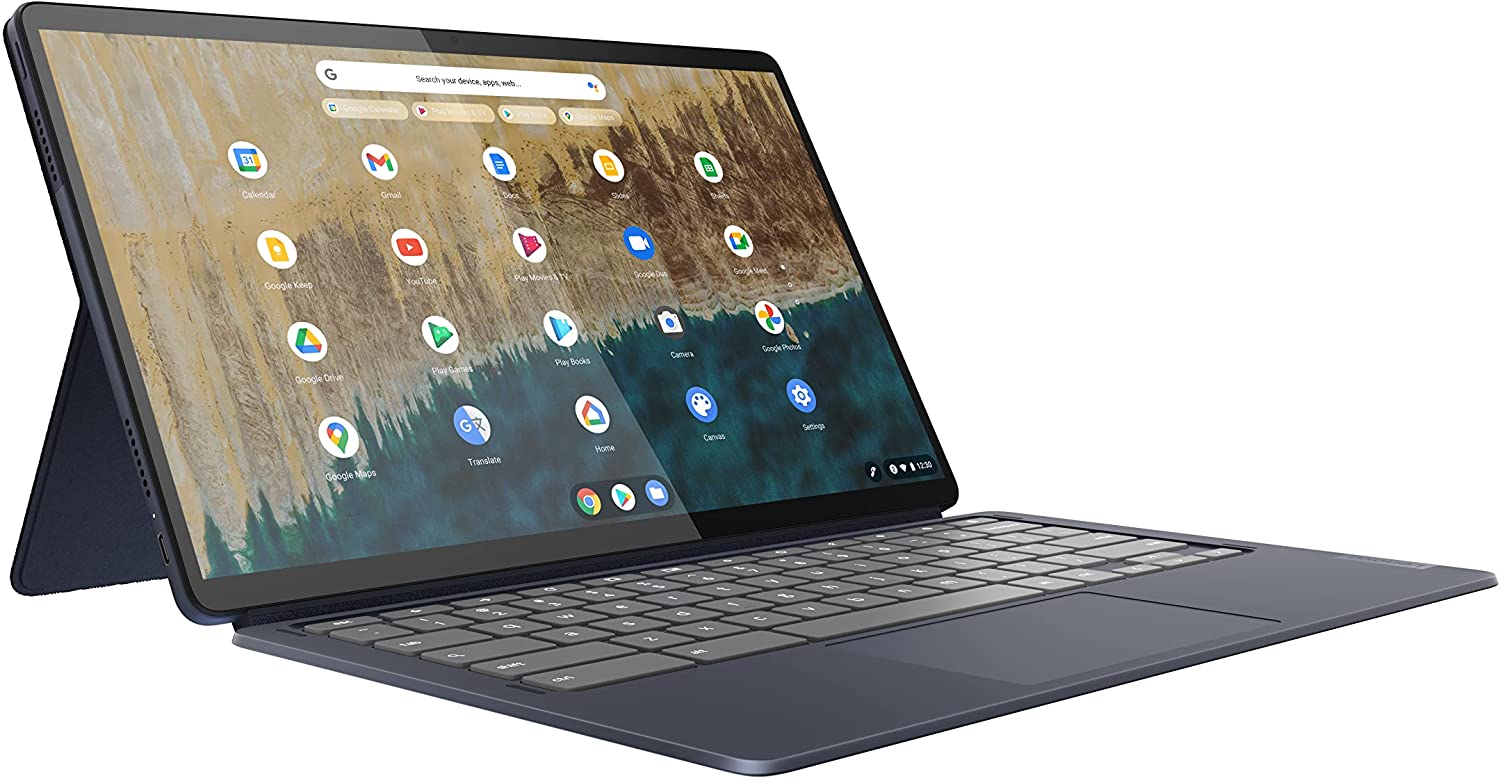 13.3″ Full HD Touchscreen | Qualcomm Snapdragon SC7180 | 4GB DDR4 RAM | 256GB SSD | Chrome OS | Wifi | 1080p webcam | 15 hours of battery life (as advertised)
Let's start with the Duet 5 Chromebook. This is a 2-in-1 laptop-tablet, that comes with a 13.3-inch Full HD touch display, 4GB of RAM, and 256GB of SSD storage. And since it's a Chromebook, it comes with Chrome OS. In terms of battery life you are looking at up to 15 hours (as advertised). That's a lot on a single charge. The thing I like about this budget laptop is that it comes with a lot of extras. Such as a 1080p webcam, a detachable keypad, good portability, good battery life, and a rear 8MP camera for taking pictures. See anything better at this price? Definitely a good recommendation for students, freelancers on the go, and corporates.    
Microsoft Surface Go 3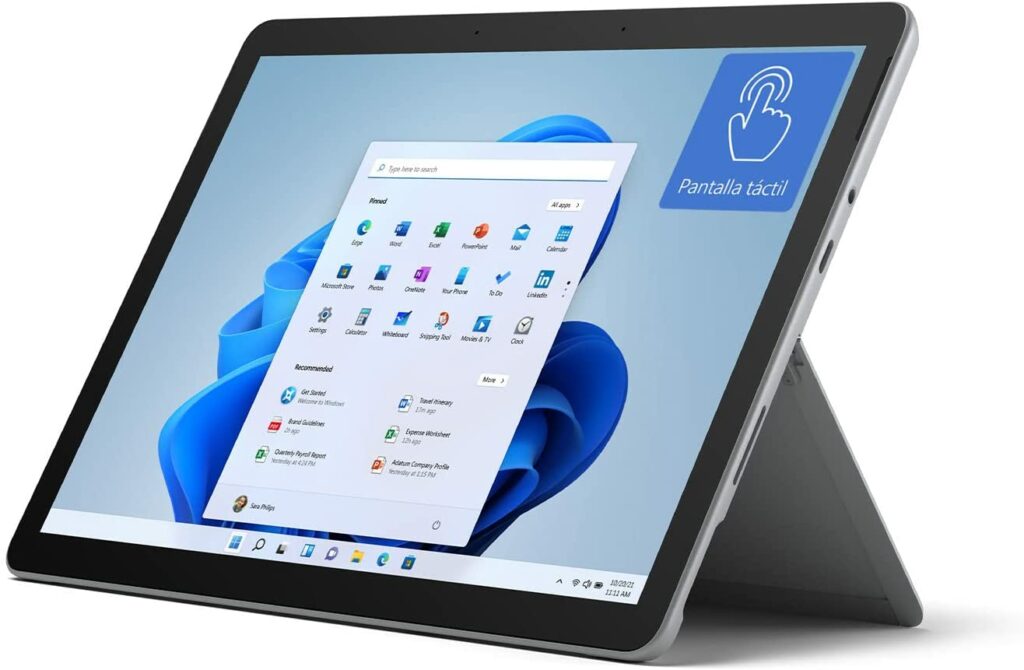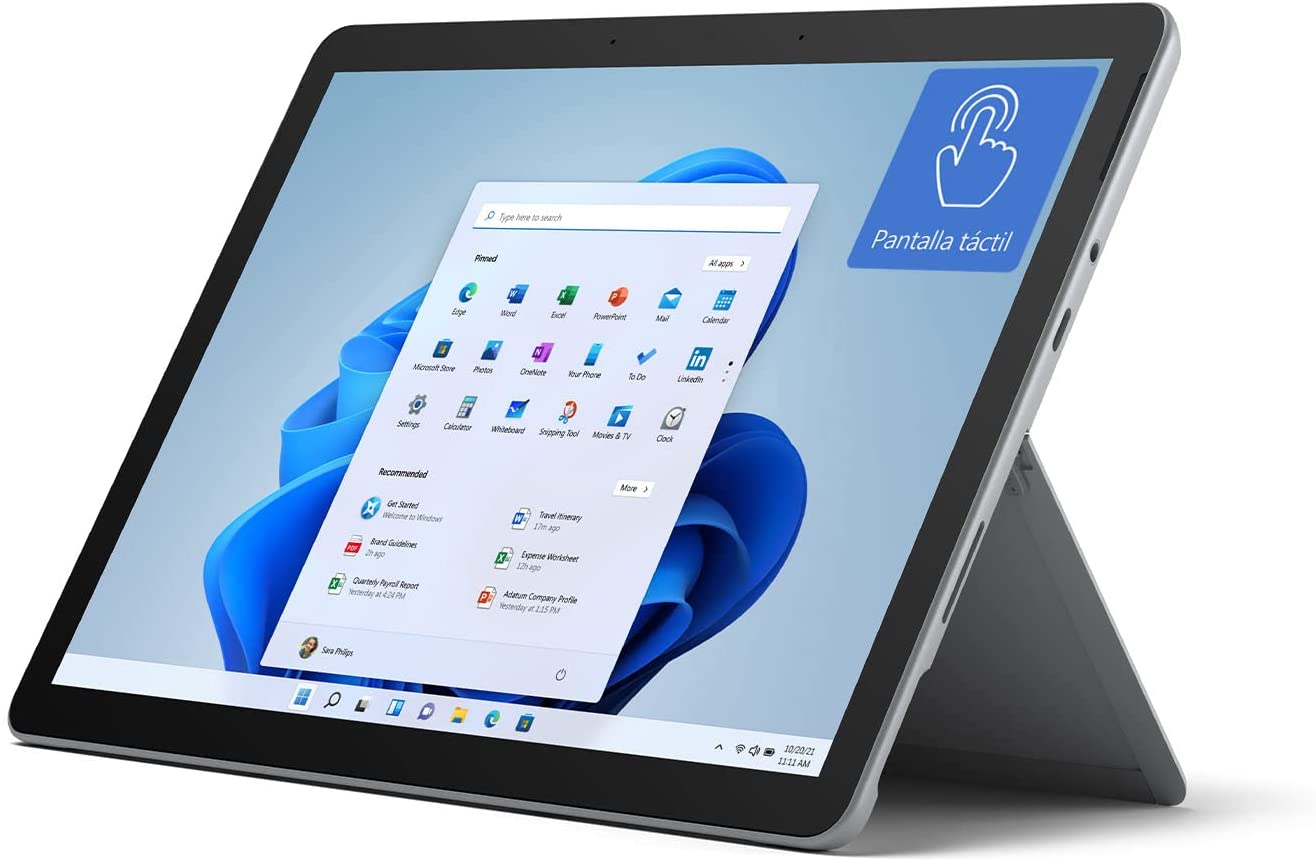 10.5″ Pixel Sense Touch Display | Intel Pentium Gold 6500Y | 4GB DDR4 RAM | 64GB eMMC | Windows 11 | 11 hours battery life
Next is the Surface Go 3 from Microsoft. This is another 2-in-1 laptop-tablet that includes a 10.5-inch Full HD touch display, 4GB of RAM, 64GB storage, and comes with Windows 10 OS. With battery life, you are looking at 11 hours as advertised. Some things to note: it's usually more expensive, comes with a smaller screen, less storage, and the keypad is sold separately, but it's portable and has good battery life. Perfect for freelancers on the go.  
2020 HP Chromebook x360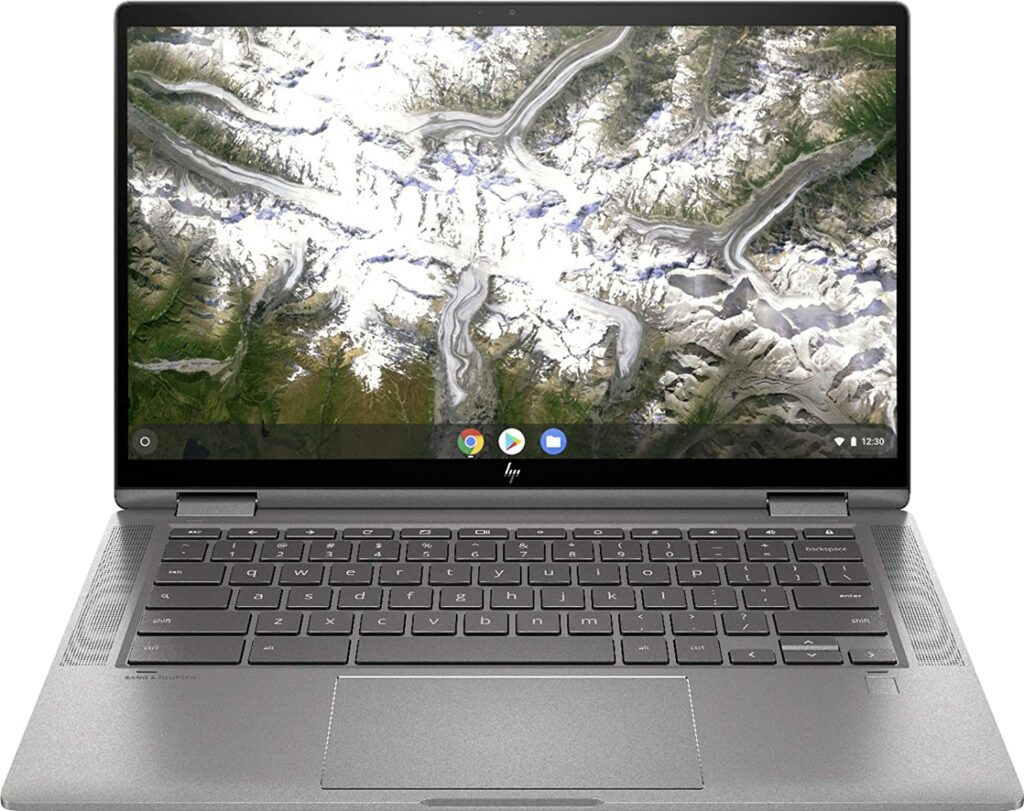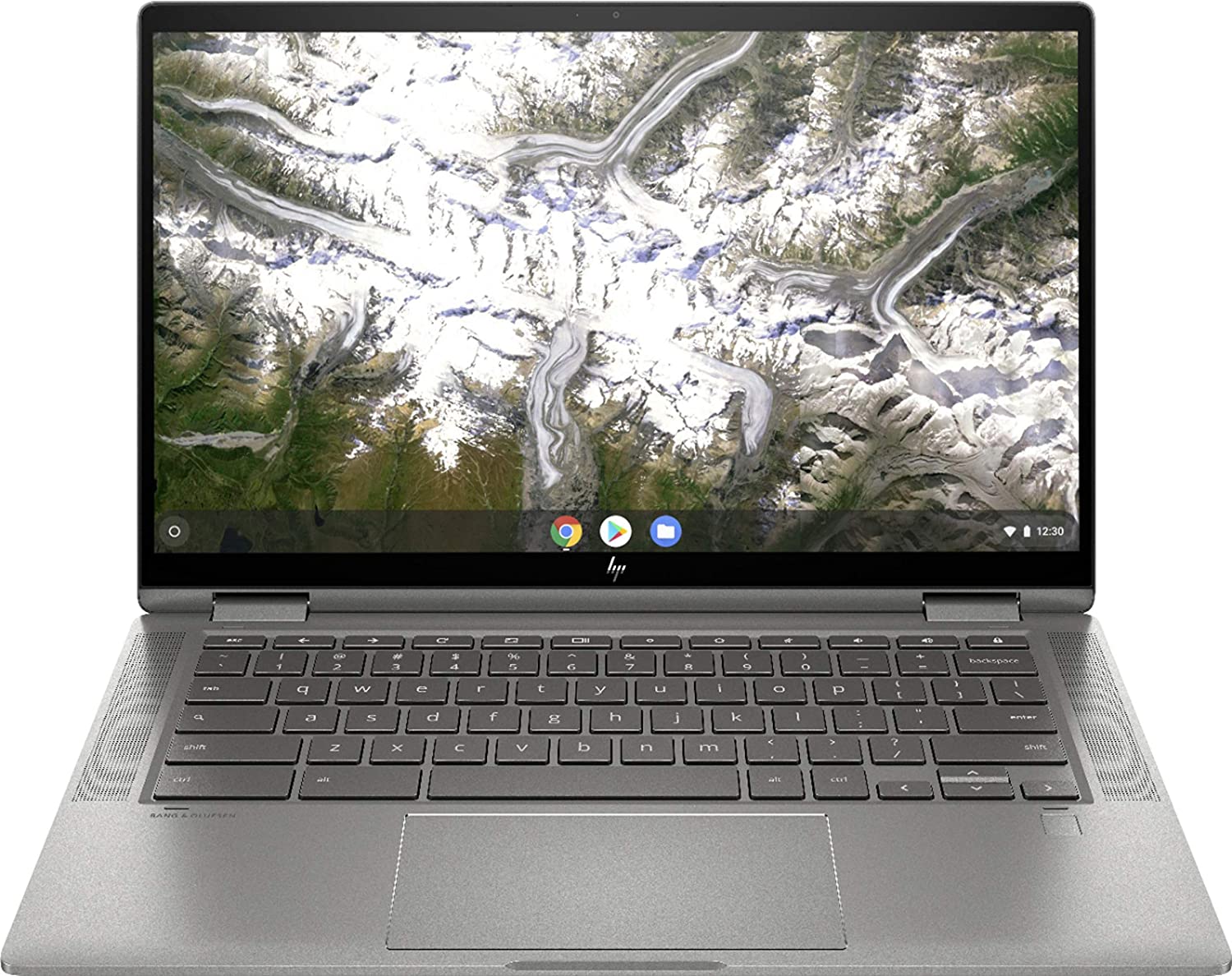 14″ Touchscreen | Intel Celeron N4020 | 4GB DDR4 RAM | 64GB HDD | Chrome OS | 13 hours battery life | WiFi | 720p webcam
Next is the HP Chromebook x360. This one comes with a 14-inch HD display, 4GB of RAM, 64GB of HDD storage, and a Chrome OS. With battery life, you are looking at up to 13 hours as advertised. Either than the fact that it comes with small storage and its HDD so it loads apps slower, it also has a good-looking design with strong hinges for folding the display 360 degrees, a bigger display, and good battery life. Let's not forget the affordable price. Perfect for students and freelancers on the go.        
Acer Aspire 5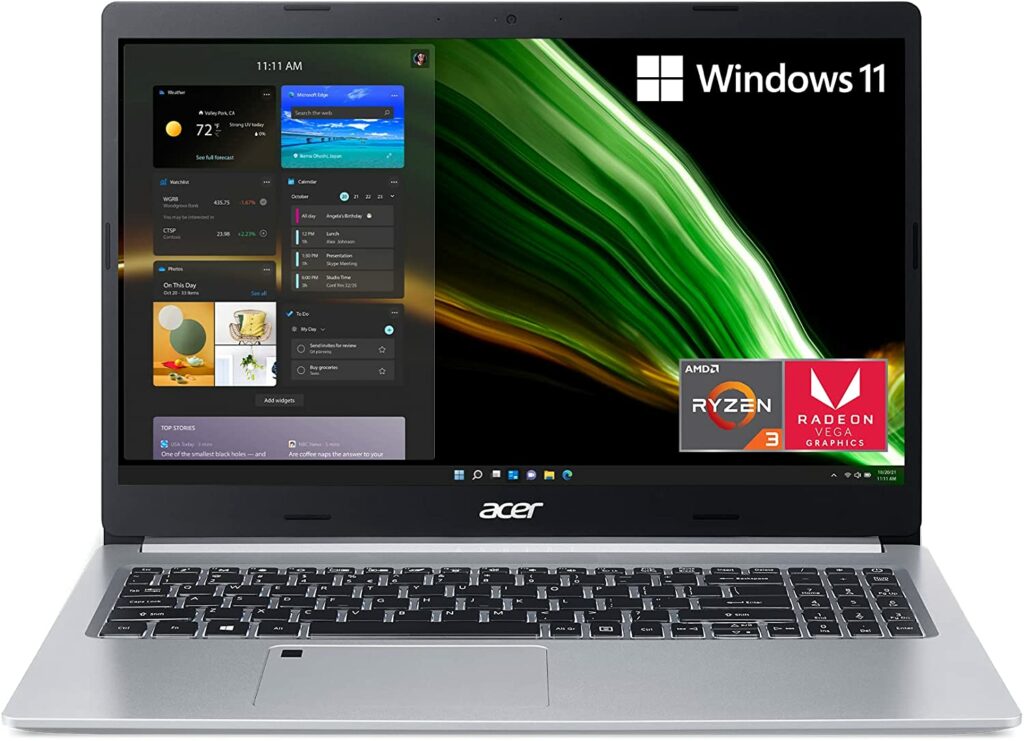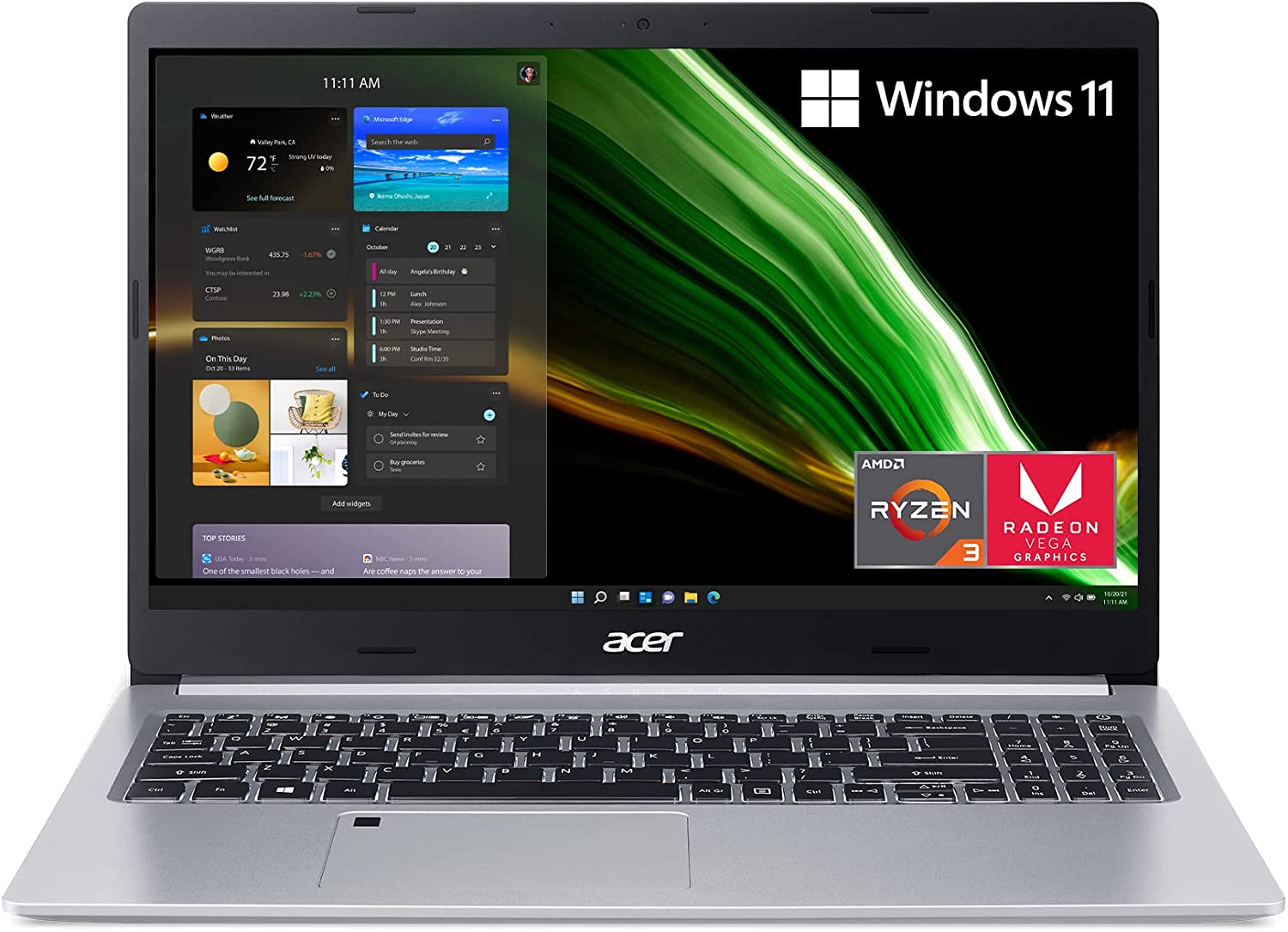 15.6″ Full HD Display | 11th Gen Intel Core i3-1115G4 Processor | 4GB DDR4 RAM | 128GB NVMe SSD | WiFi 6 | Windows 10 Home (S Mode) | USB 3.2 Type-C, 2 USB 3.2 Gen 1 (1 Power-off Charging), USB 2.0, HDMI 2.0 with HDCP support, headphone/speaker/line-out jack, Ethernet | Up to 8 hours of battery life
Why is this one chosen as one of the top-rated budget laptops? Well, it comes with a 15-inch Full HD screen, 4GB of RAM, 128GB of SSD storage, Windows 10 Home, and a good number of input ports. The battery life you are looking at is up to 8 hours. This budget laptop I recommend because of its affordable price, good storage, and a good set of input ports. Compared to the others on the list it has the least battery life but what more can you ask for at this price? Perfect for students and corporate employees.    
Last Word
I know these are only a few laptops but these are the best options for you if you are on a limited budget. Choosing which to choose is up to you, and you will not go wrong with either of them. Thank you so much for coming this far. If you have any comments to say or questions to ask, check down here below and leave a comment. I will get back to you as soon as I'm able.
So what do you think of my choice of top-rated budget laptops? Is there one or two you feel should be on the list? What experience have you had with either one of them? If you need more information on these budget laptops click on the buttons above to review and the option to buy.  All the best to you in choosing your top-rated budget laptop. See you in the next article.