It's December time again. That means the holidays are just around the corner. If you're looking for video games to play, or want a gift suggestion for a loved one, then here's my selection of the top-selling video games that will entertain you throughout the holidays.
Top-Selling Video Games Great for the Holidays
Guardians of the Galaxy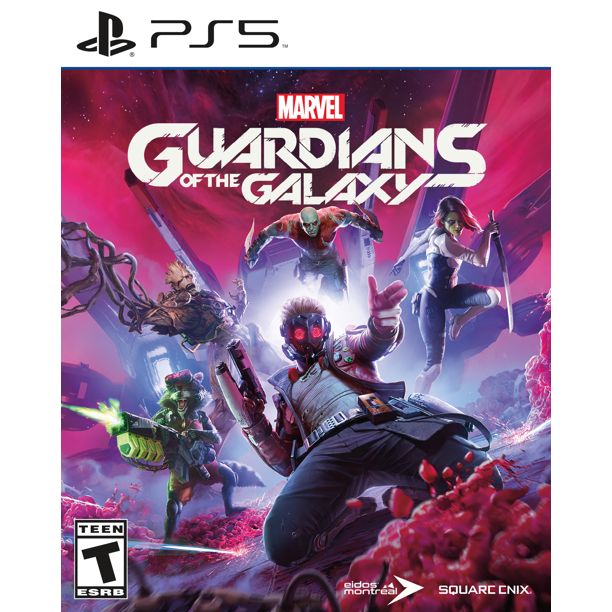 Check out exclusive gameplay footage!
The first thing that came to mind when I saw this game was space travel, lasers firing everywhere, fistfights, amazing superpowers, and music from the 80s and 90s eras. What you get is exactly that, but so much more.
You play as Star-Lord and control the rest of the team by telling them what to do. You travel around the universe on missions and side-quests to ultimately save the galaxy. The gaming mechanics remind me of Final Fantasy 7 Remake, especially the combat, and the choice of dialogue options similar to Mass Effect. So with this one, expect great fast-paced action, hilarious bantering during combat, and dramatic scenes.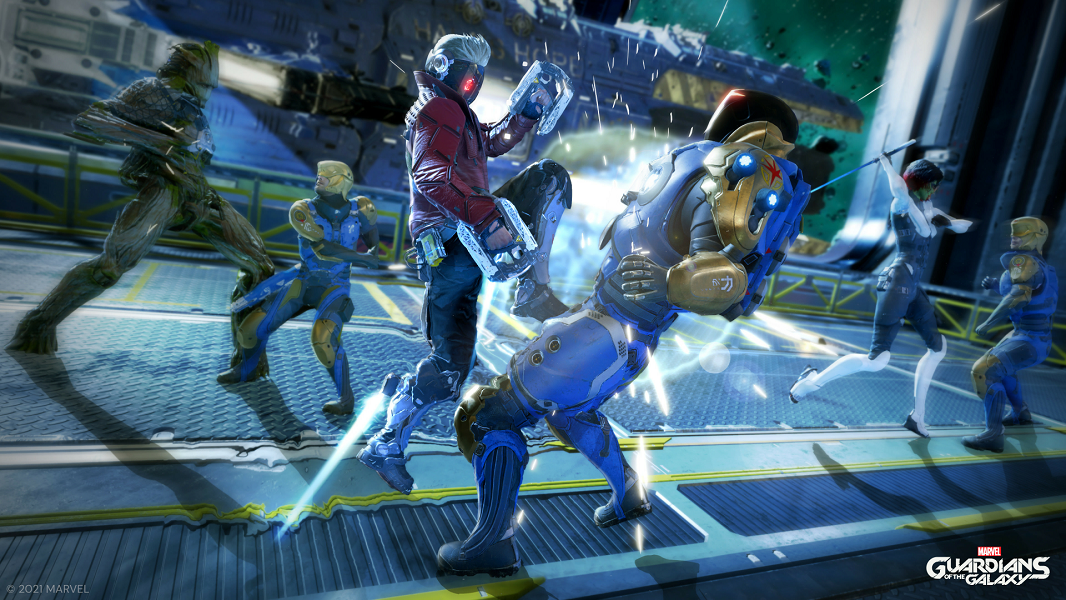 Great graphics overall. Good gaming mechanics and gameplay. Great choice of music selection. Not to mention the bantering during combat. This game is a must for all fans of the franchise. I enjoyed playing this game. I highly recommend it. It's a good console game. You'll feel like the Star-Lord himself, shooting guns blazing, seeing your team's power as they explode on the screen. 
Tales of Arise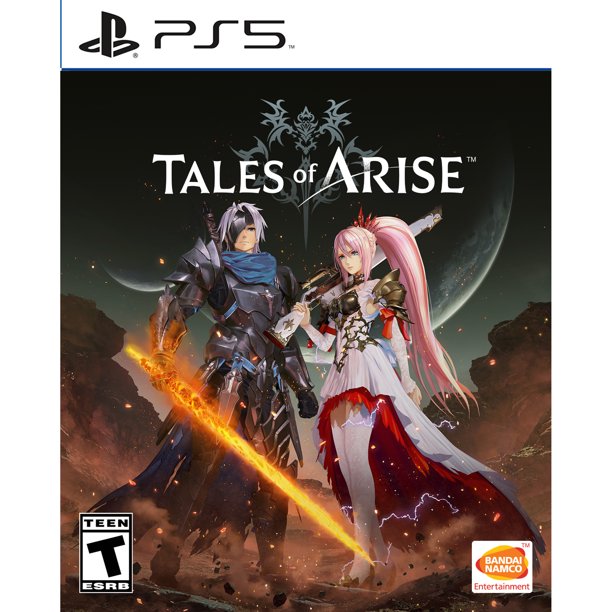 Check out exclusive gameplay footage!
Looking for a different adventure mixed with action, fantasy, magic, and challenging monsters? Then let me introduce to you Tales of Arise, an action JRPG that takes you into a cartoonish-fantasy world filled with exotic locations, a decent story, great combat gameplay, and amazing graphics. 
You start off with Alphen, a slave who acts as a protector at a mine with no memory of his past life, and bumps into Shionne, a mysterious woman with dangerous powers. They band together with a resistance group fighting lords to gain special artifacts. Along the way, they meet six other powerful characters with unique strengths and abilities who ultimately save the world from a corrupt race of evil supervillains.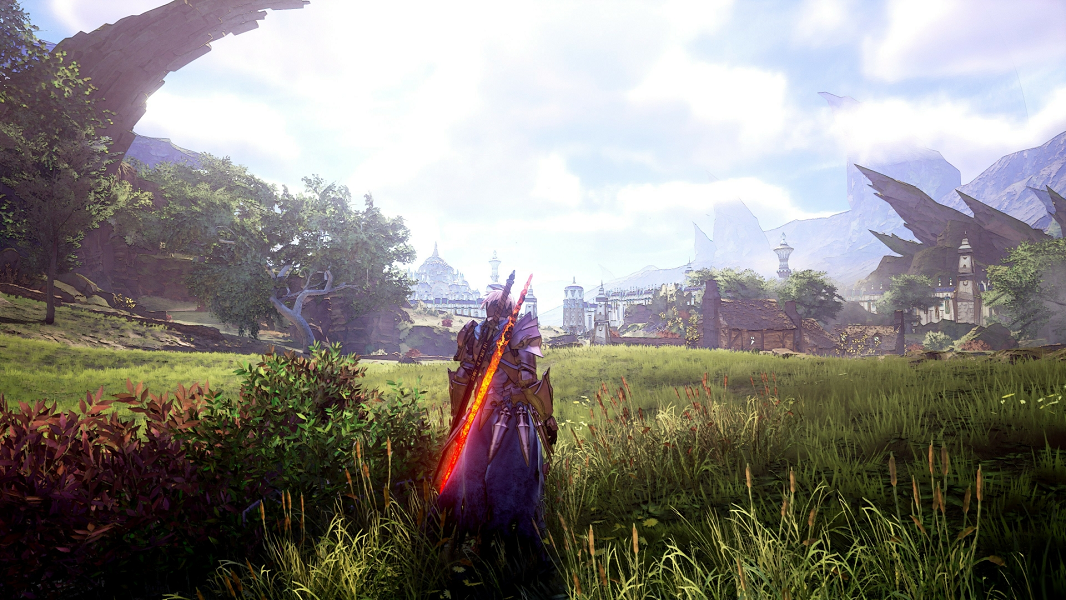 If you're familiar with JRPGs it's no different. You'll get to explore a vast world of indigenous environments, battle minions and powerful bosses to level up, gain points to get stronger, and learn powerful abilities. 
The graphics look gorgeous with excellent gameplay, especially during combat. There's a vast amount of side quests from the main story to get level up your characters. You're looking at over 50 hours of gaming including post-gaming after the main story. 
Ultimately, this is a fun action JRPG. I am happy to say that if you're an RPG fan, then this one's for you. I most definitely recommend it. Check out the gameplay footage above and click the button to see the latest price offer. 
Far Cry 6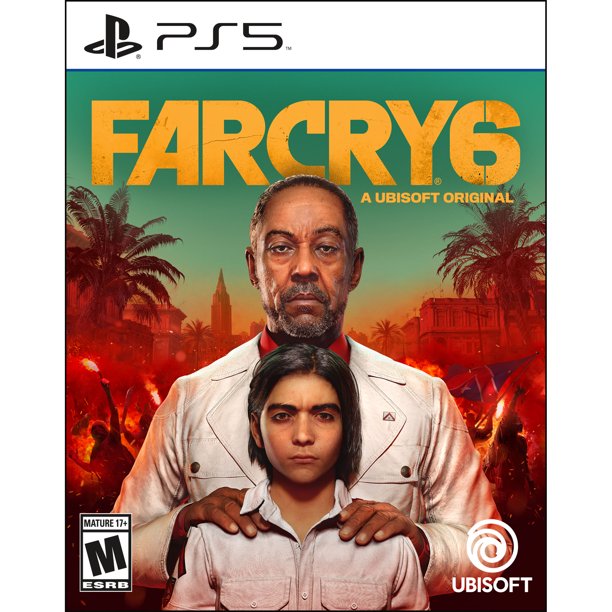 Check out exclusive gameplay footage!
Take an adventure in South America. Be immersed in a world filled with a tyrant, corrupt leaders and generals, an army of soldiers instructed to kill, and dangerous wildlife.
You play a former soldier caught in a political war in this first-person shooter.
You get access to:
Weapons with customizable options
'Amigos' to help you
Ground, air, and water vehicles even horses
Missions and side quests
A 'Supremo' super move to decimate your enemies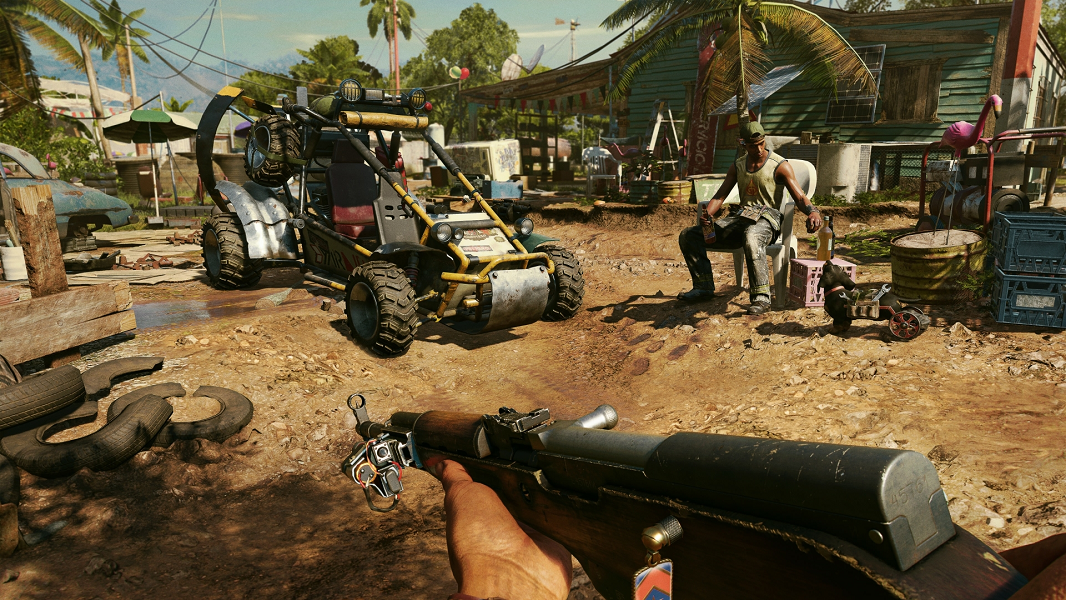 Screenshot of a vehicle and NPC in Far Cry 6
All these while exploring a gorgeous environment filled with the exotic culture, beauty, and richness of South America. I remembered how all the other previous Far Cry gaming titles came with the same gaming mechanics, style, and gameplay. That has not changed. In fact, Ubisoft has kept it going but added new features to spice up the gameplay.
These features include: 
Good cut scenes and cinematics
Third-person view in the home bases
The new 'Supremo' with customizable options
Overall, this is one of the best action games I've played this year. The added features and new gaming mechanics bring a unique presence to the Far Cry gaming series. If you want to experience more of this top-selling game, then get yourself a copy of Far Cry 6. Check out the gameplay footage and click the button now.
Ratchet and Clank: Rift Apart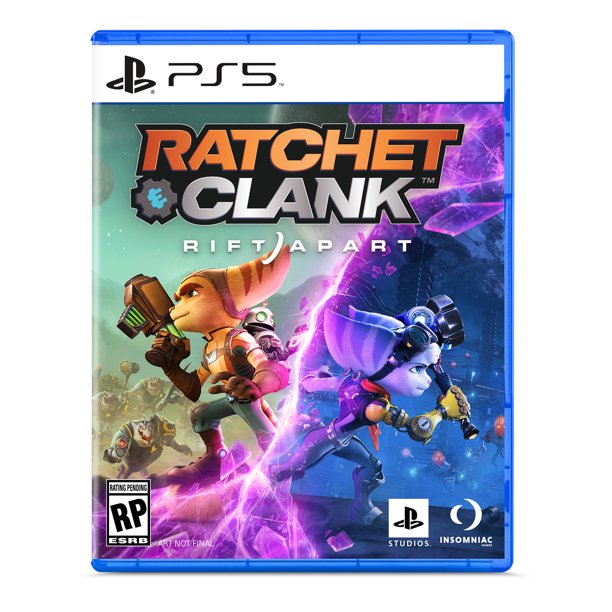 Check out exclusive gameplay footage!
Remember Ratchet and Clank on the PlayStation? Now we have a new installment exclusive to the PS5, Ratchet, and Clank: Rift apart. 
This story sees you play as the main character, Ratchet, in a space adventure.
Expect to see:
Amazing cut scenes
A new playable character
Beautiful graphics and gameplay  
Hilarious enemies
Explore worlds and parallel rifts across the universe
Hunting bolts and crystals to buy weapons and upgrades
All this to ultimately save the universe from the tyranny and infamous Dr. Nefarious.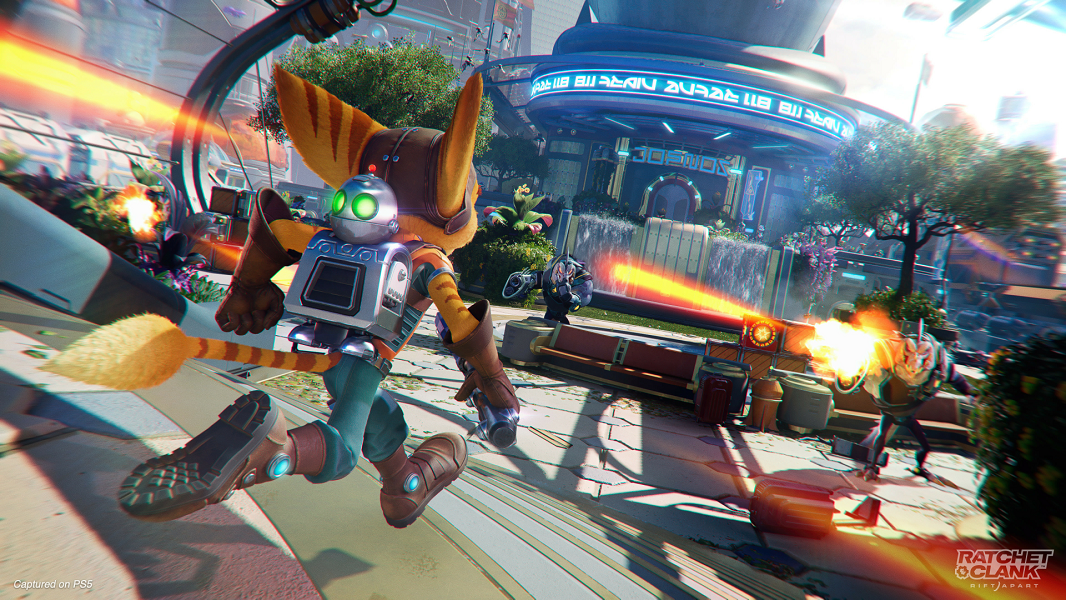 This game has one of the best-looking visuals around. Thanks to the PS5, you can experience it to its fullest. The graphic detail overall is impressive.
The gameplay is also a marvel as the action does get intense, with no drop in framerate. The introduction to the new playable character is different. She comes with unique features and personality but moves just as similarly as Ratchet.
Overall, this is one of the best games for PS5. Great gameplay and graphics. Hilarious scenes. Challenging combat. This game will definitely see you having fun and the occasional laughter during scenes. Check out the gameplay footage and click the button to see more.  
Mortal Kombat 11: Ultimate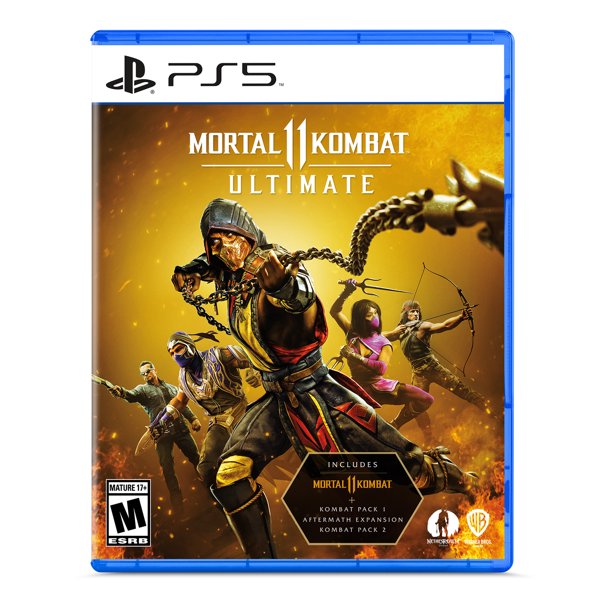 Check out exclusive gameplay footage!
Fancy a battle between Rambo and the Terminator? How about an old-fashioned brawl between Grandmasters Sub-Zero and Scorpion, or the infamous Shang Tsung versus the champion Liu Kang? You'll get that and more in Mortal Kombat 11: Ultimate Edition. 
There are so many great fighting games out there right now. But no other has a great storyline, unique characters, and gore gaming mechanics such as Mortal Kombat 11. Available on all major consoles, MK11: Ultimate is a fighting game with a huge character roster of super-powered fighters ready to battle with each other for dominance of the realms.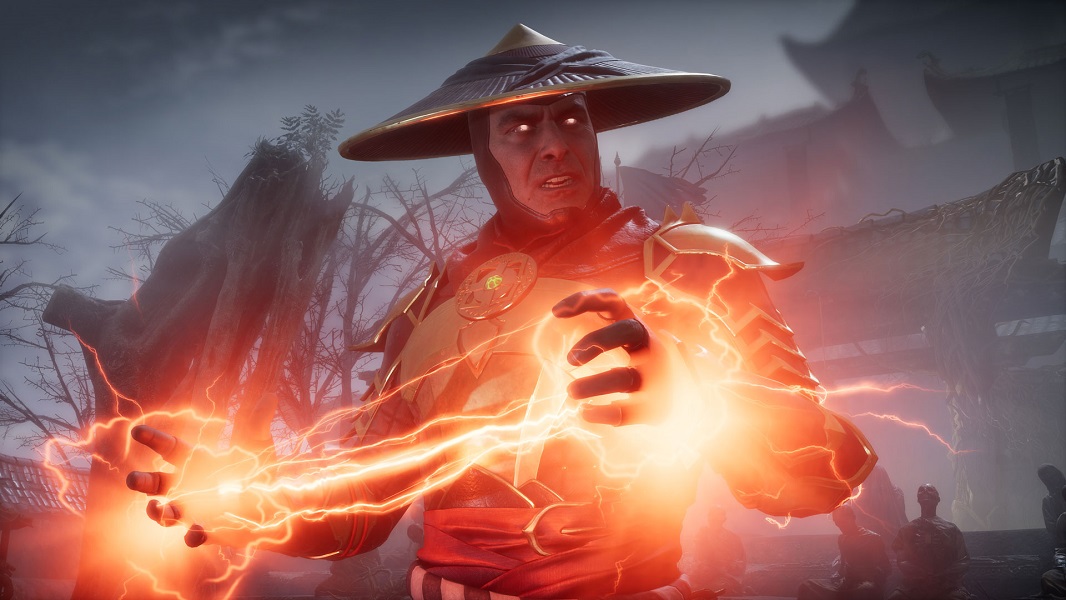 It includes overall excellent gaming graphics and gameplay, gore gaming mechanics, a long storyline and other game modes, a huge character roster with unique characters, well-voiced scenes, and cinematics, and lots of customization options and items to unlock.
If you're a first-time here, you'll have a hard time adjusting as the training mode is quite challenging, especially in advanced training modes. But once you get the hang of it, you'll be unstoppable. So if fighting games are your thing, and want to literally decimate your friends on or offline, then get your copy of Mortal Kombat 11: Ultimate. Check the gameplay and click the button now.   
Ghost of Tsushima: Directors Cut
Check out exclusive gameplay footage!
If you like medieval Japanese games with samurai, ronins, a deep storyline, and dramatic encounters, then the next top-selling video game to get is Ghost of Tsushima: Directors Cut. You play as Sakai, a samurai warrior who fights to liberate his homeland from the tyranny of invaders called the Mongols. He's guided by the wind to find missions, side quests, and other interesting activities with various rewards for our hero. At the same time, you encounter
Helpful NPCs to help you on your journey,
Fight soldiers and powerful warriors to gain points to learn powerful skills and abilities
Wear amazing types of armor, headbands, and charms to grant your passive abilities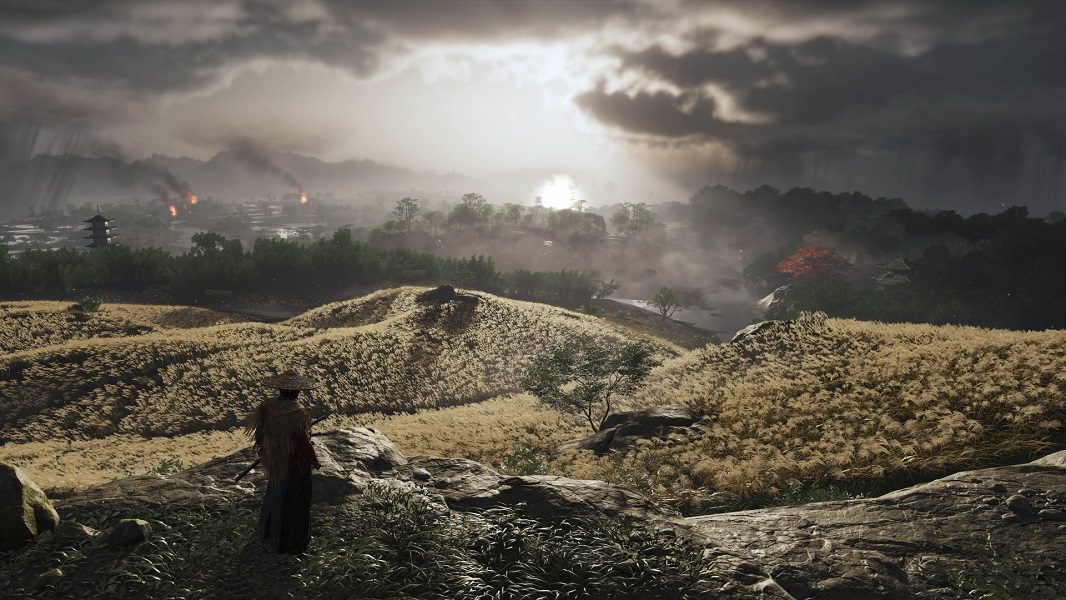 This game is amazing. The graphics are gorgeous with options to take pictures with customization options. The main missions are well-acted with a great voice cast. The dramatic combat intros are also a plus, with amazing music and sound effects. Customization options for your clothes and equipment. Great overall combat gameplay. 
Overall, this game will make you feel like a real badass samurai. If that's your thing then check out the gaming footage and click on the button to see the latest price on offer.
Borderlands 3: Ultimate Edition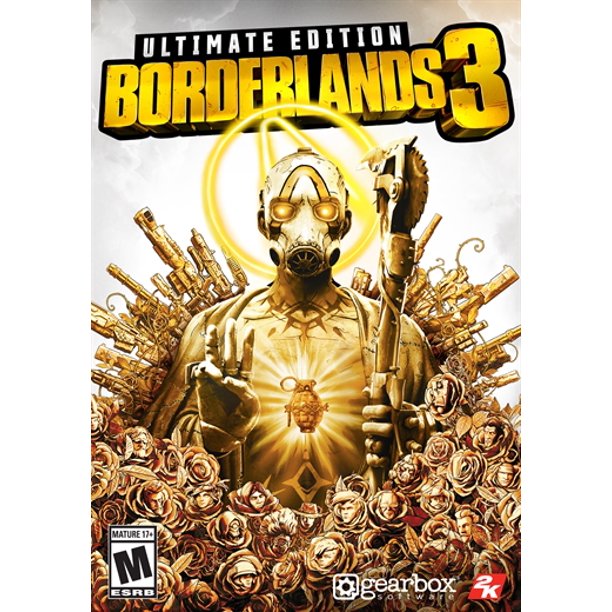 Check out exclusive gameplay footage!
Are you ready to find a bazillion more crazy weapons whilst killing hordes of psychos, soldiers, and mutated wildlife hell-bent on killing you? That's Borderlands 3 for you. A first-person shooter starts with you choosing one of four character classes known as Vault Hunters with their own unique skills and capabilities.
 You join a team of Vault Hunters in a 3D cartoonish post-apocalyptic world with access to weapons, vehicles, and other materials. Then you shoot your way through hordes of enemies trying to find vaults and loot their treasure.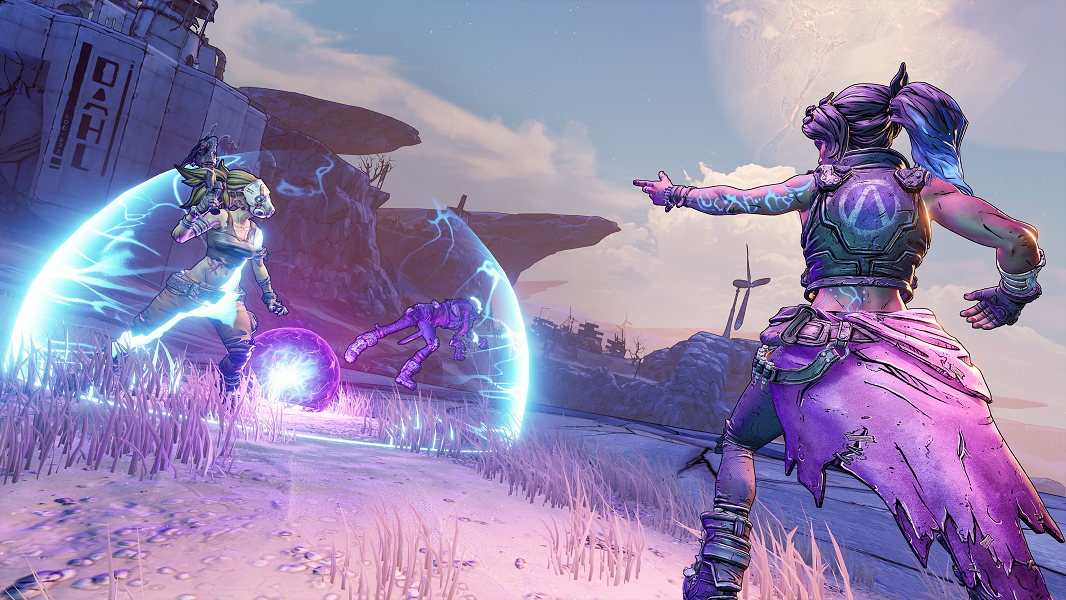 This game is filled with quests and side quests, plenty of areas to explore, well-acted and hilarious scenes, and a lot of loot that consists of weapons, grenade mods, character mods, and customization items to find.
So if you like action games with a lot more character, crazy but hilarious moments, and experimenting with lots of weapons, then Borderlands 3 may be your pick. Check out the gameplay footage and click the button above to see the latest price on this top-selling video game.   
Metroid Dread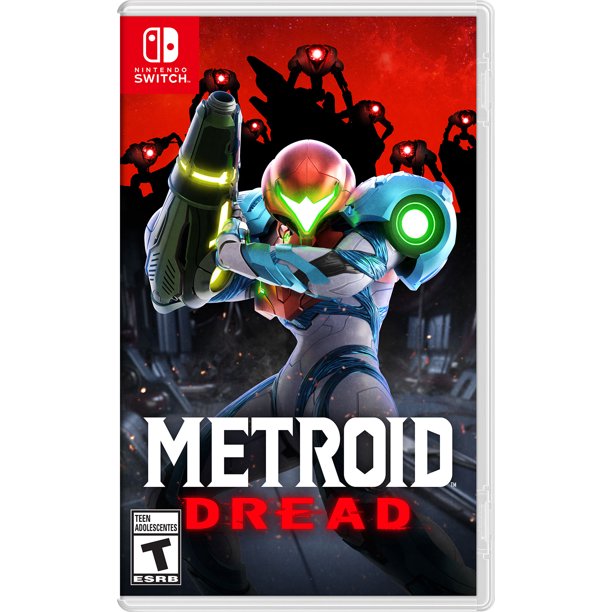 Check out exclusive gameplay footage!
Looking for a 2D side-scroller in gorgeous 3D? Lemme introduce to you Metroid Dread for the Nintendo Switch. One of the most satisfying games that include tough bosses with great intros, upgrades to improve your character, new gaming mechanics including the countering of enemy attacks, and an impressive music score and sound effects go with the suspense. As I said, you'll have a tough time with the bosses in this game.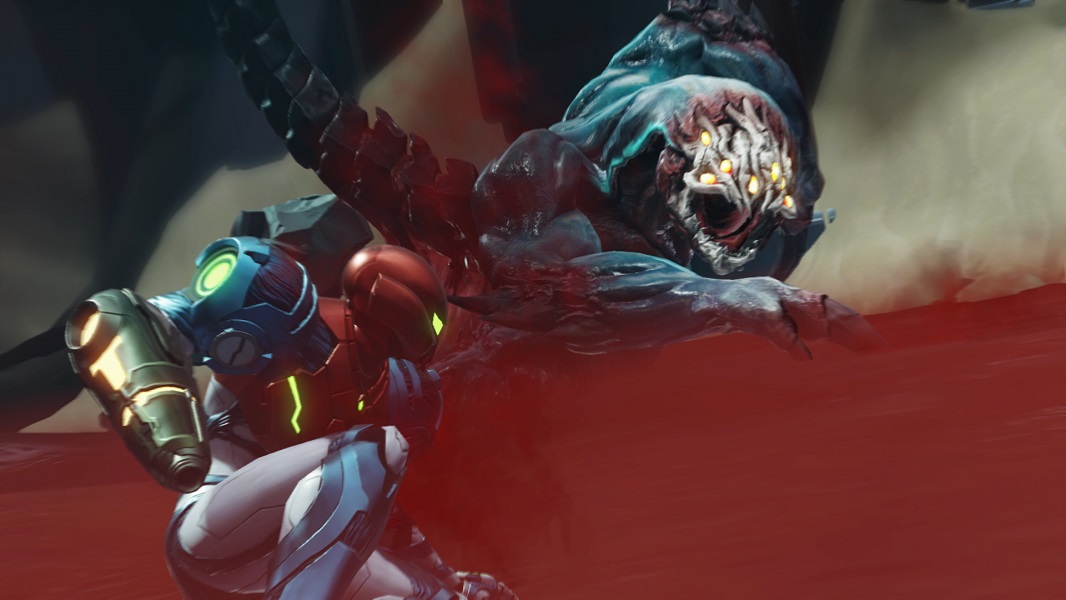 I don't remember how many times I had to find strategy videos, find ways to maneuver and destroy the tough EMMI enemies, and guides to help me get through the level and find hidden upgrades.
But overall, it's a fun challenging game. It's a thrilling experience that I encourage you to experience. Not to forget to mention, the graphics look ever so awesome with great gameplay. Even on the handheld model Nintendo Switch Lite.  
So if you want a challenging, fast-paced action side-scroller in gorgeous 3D, then get yourself a copy of Metroid Dread. Check out the gameplay and click the button above now. Be prepared for the ride of your life. 
To finish off…
These top-selling video games are the best I have seen and played thus far this year because of their unique gaming style, gorgeous visuals, great gameplay, and features of new gaming mechanics.   
They are fun, and entertaining, and bring you long hours of gameplay. So if you're looking for the best games of 2021, then these should be on your radar. So what do you think of my choice of these top-selling video games? Are you also looking for games for the holidays? Are they great titles? If you played any of them, what's your favorite game?
If you got any comments or questions, please them here below. It's another awesome way to offer your support. And if you are keen on these games, click on the buttons above to find out more and the latest price on offer. Thank you so much for checking out my list of top-selling video games. Stay safe everyone. Take care. Check you in the next one.