Are you looking for a gaming laptop that's not gonna cost you so much? Let me introduce you to the Acer Nitro 5 gaming laptop, the latest budget gaming laptop released from Acer. The Acer Nitro series of gaming laptops has always been the budget choice for gamers, yet year after year it receives disappointing scores from experts and reviewers. With that in mind, is the 2022 release going to be the difference maker or is it doomed to follow the same trend? Let's check out the review.  
Acer Nitro 5 (2022)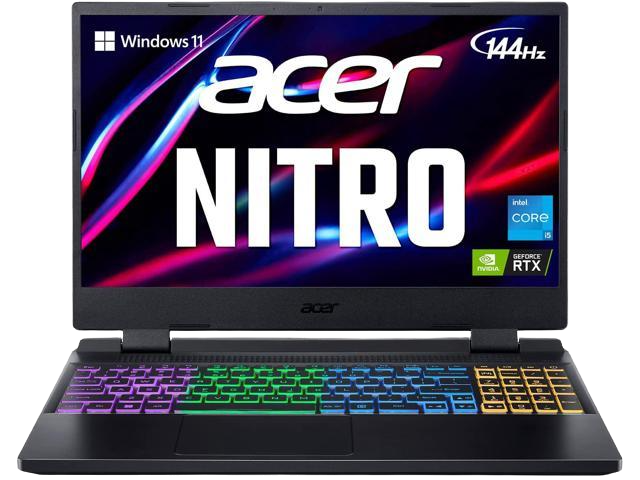 Specs
Model: Acer Nitro 5 (AN515-58-527S)
Display: 15.6-inch FHD 144Hz (1920 x 1080)
Processor: Intel Core i5-12500H 2.5GHz
Graphics: Nvidia GeForce RTX 3060 GPU, 6GB GDDR6
Memory: 16GB DDR4
OS: Windows 11 Home
Storage: 512GB SSD
Webcam: 720p
Ports: 2 x USB 3.2 Gen 2, 1 x USB 3.2 Gen 1, 1 x Ethernet, 1 x HDMI 2.1, 1 x 3.5mm audio jack
Connectivity: WiFi 6, Bluetooth 5.1
Dimensions: 14.19 x 10.67 x 1.06-inches
Weight: 5.51-pounds (2.5 kg)
Price: Click Here!
Overview
The Acer Nitro series of gaming laptops has always been the budget choice for gamers, with a price range from US$700 and US$2000. From past reviews of older Nitro model gaming laptops, the scores were not the best, but with the latest 2022 release, I had hopes that things would be different – and to my surprise, it has. 
This is the 2022 release of the Acer Nitro 5 gaming laptop, one of Acer's budget gaming laptops. The model reviewed comes with a 15.6-inch Full HD display, the latest twelfth generation Intel Core i5 processor with 6GB GeForce RTX 3060 graphics, 16GB of RAM, and 512GB SSD internal storage. It also includes Windows 11 Home operating system.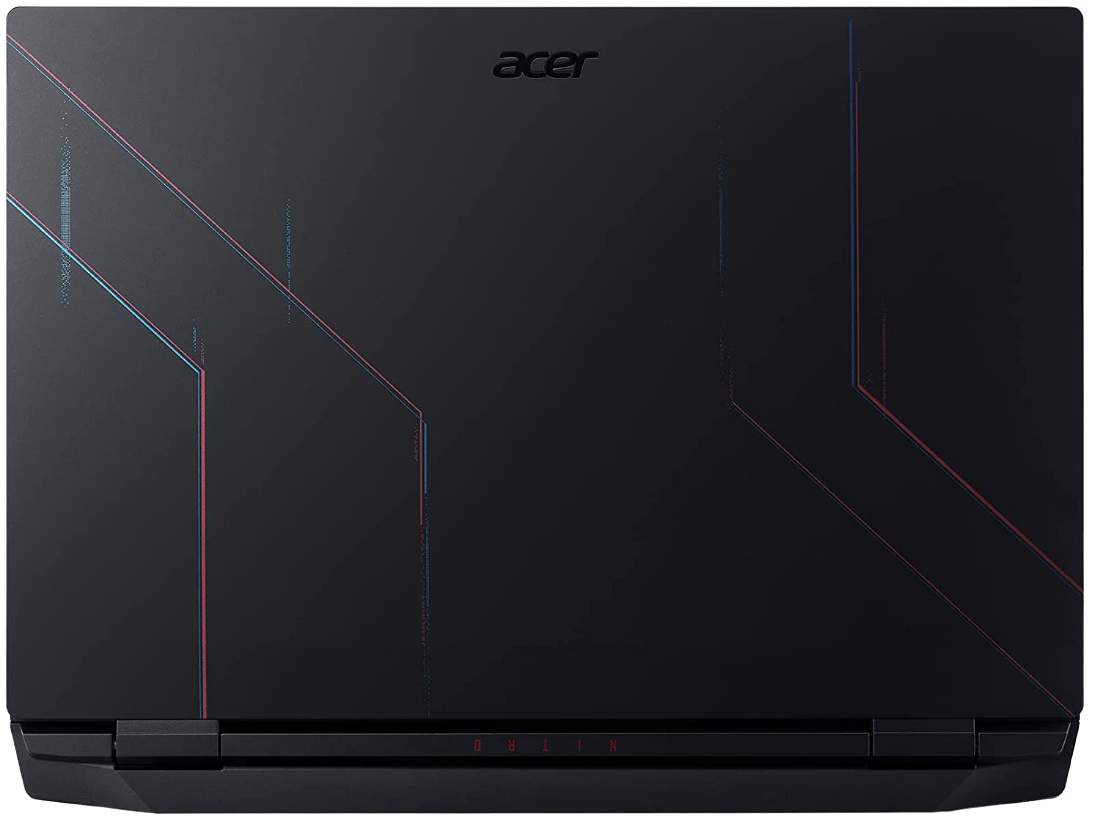 From the initial view of the specs, the Acer Nitro 5 looks promising with a 12th gen processor, 6GB of graphics, and 16 GB of RAM. But is it worthy of your purchase? 
What's To Like
Good Design
The Acer Nitro 5 gaming laptop comes in a simple clamshell design with pinstripes on the back lid, the name Nitro written in red, and an RGB backlit keyboard that comes with four different colors zones. Not groundbreaking but it works out and looks good. 
It's 1.06-inches thick. It weighs 5.5 pounds (2.5 kg), so yeah it's quite heavy. Input ports include two USB 3 on the right side, a charge port, with a USB-C and an HDMI port on the backside, a 3.5mm headphone audio jack, another USB 3, and an ethernet port on the left side of the laptop. 
The display is 15-inches with a 720p webcam above. Then below is the RGB backlit keyboard and a relatively medium-sized touchpad. Overall. Good design. A good set of input ports. Stunning RGB backlit keyboard. Standard design features with a webcam included. Design scores a 3.9/5
Good Performance
For normal use of daily routine tasks, the performance of the Acer Nitro 5 gaming laptop is top-notch, with no signs of slowness, smooth scrolling while web browsing, video streaming, and editing of photos and videos.
For gaming, the performance is decent. I was able to play Cyperpunk 2077 and other high demanding games in medium to high graphics settings with no problems in performance. The overall gaming graphics look good and had no problems with the gameplay. Set it to high/ultra graphic settings then there's a significant drop in frame rate. 
The audio sound output is decent. The speakers are placed on both sides of the gaming laptop and sound good for casual gaming. Once the cooling fans start kicking off they get quite loud but bearable especially whilst gaming. That's when headphones come in handy. Overall. Impressive for normal tasking. Decent for gaming. Performance scores a 4/5.
Good quality for a standard display
Looking at the 15-inch screen, it's quite large and bright with good use of color, good sharpness, and impressively detailed thanks to the 144 Hz refresh rate and a 1080p screen resolution included. Nowadays, a Full HD display is the standard feature for all gaming laptops. Not groundbreaking but it looks surprisingly detailed. Not much more to say here but overall, good quality for a standard display. Display scores a 4/5.
Affordable price
As I previously stated, the price range of the Acer Nitro 5 gaming laptop averages between $700 and $2000. With the one on review you can also expect a decent but affordable price range of between $1000 and $1600. To see the actual price, click here or click on the button above. 
What's To Dislike
Short but average battery life
The average battery life for gaming laptops, even the most expensive ones, is 4 hours or less. When testing the battery life, the Acer Nitro 5 gaming laptop lasted for 3 hours and 20 minutes until shutdown. It's not impressive but that's the norm for gaming laptops. So if you decide you wanna game-on-the-go, make sure you have a power cable.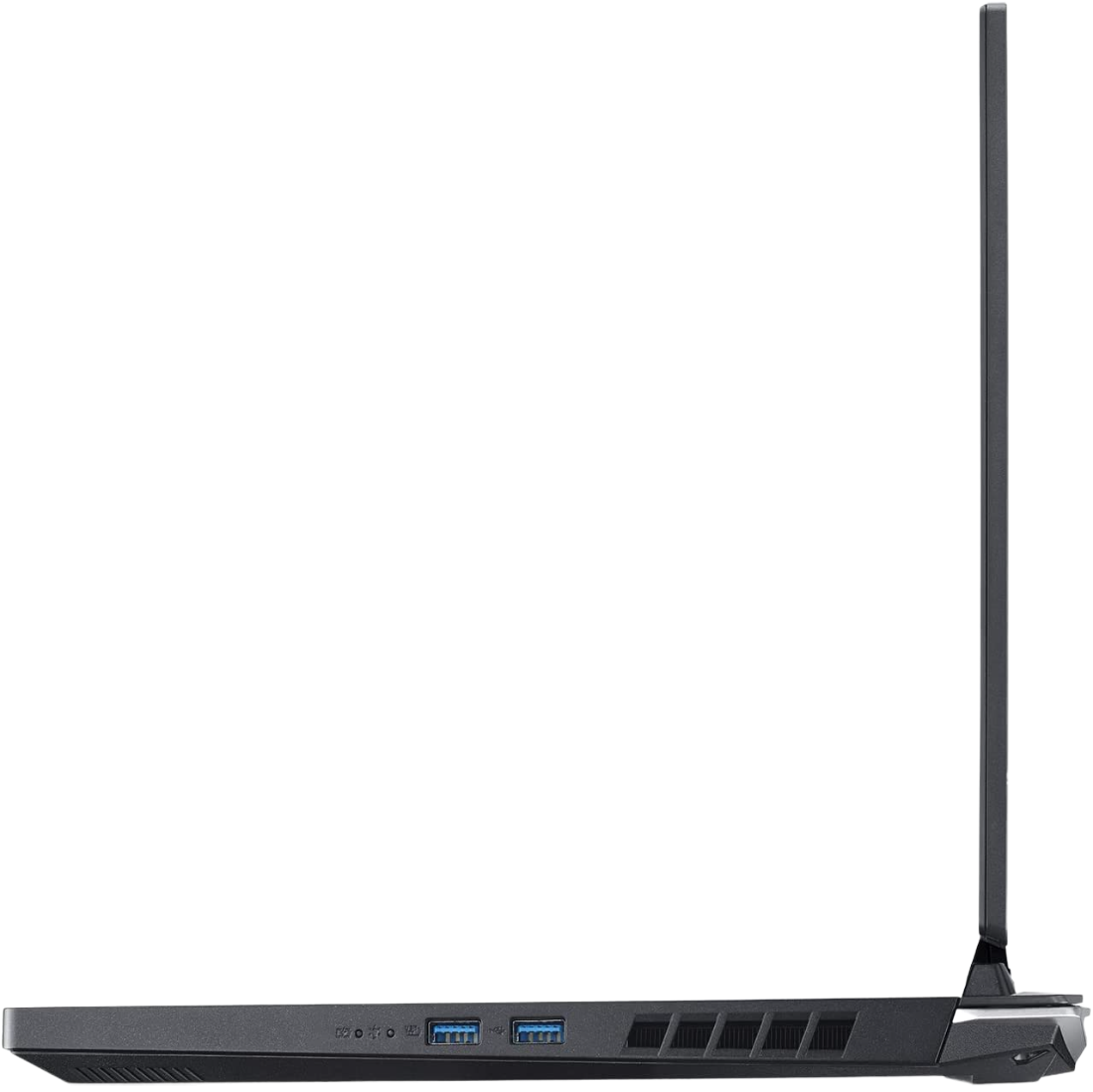 Overall. Short battery life but average for gaming laptops. Battery life scores a 3.5/5.
Verdict 
If your budget is tight, prefer gaming laptops over consoles, or just want one that's not heavy on design, then the Acer Nitro 5 gaming laptop is most definitely for you. I recommend it cos it's fun to use for everyday tasks, and not mind-blowing for gaming, but it's an average gaming laptop, with an average design, and average performance, and is available within the budget gaming laptop range. 
So what are your thoughts on the Acer Nitro 5 Gaming Laptop? Are you looking for a cheaper gaming laptop? Do you prefer consoles or handheld mobile devices? Please leave your comments here below along with your opinion of the gaming laptop on review. If you have questions, leave them also here below and I'll answer as soon as I can. 
All that's left is to decide if Acer Nitro 5 is the laptop for you. Check it out here to see the latest price or to buy if you so desire. But hurry while stocks last.