The new Apple MacBook Air comes with the latest performance, looks, and software features to better its predecessors, and other laptop brands. With the new features and a lower price on offer, it may attract new and existing MacBook users to get it fast. But is worth the purchase? Let's review the new Apple MacBook Air (2020)    
2020 Apple MacBook Air
| | |
| --- | --- |
| DISPLAY | 13.3 inch, LED-backlit with IPS technology, 2560 x 1600 |
| OS | macOS 11 Big Sur |
| CHIPSET | 8-core Apple M1  |
| GPU | Integrated 7-core or 8-core |
| STORAGE | 256GB or 512GB SSD |
| MEMORY | 8GB SDRAM |
| INPUT | 2x USB Type-C, 3.5mm headphone jack,  |
| OTHER | 720p webcam, WiFi-6, Bluetooth 5 |
Reason to Buy
Best performance chip
Fast & responsive OS
Great battery life
Great typing experience
Super thin & lightweight
Reason Not to Buy
Same laptop design as 2019
No thermal cooling fans
Pricey
Same input ports from predecessor
Overview
The Apple MacBook Air laptop was released back in the last quarter of 2020. It's slim, lightweight, and impressively fast thanks to its new hardware spec.
The base model features Apple's own M1 chip with an 8-core processor, 7-core integrated graphics, 8GB of RAM, and 256GB SSD storage. The better specced, but the higher-priced model features the same M1 chip, same RAM but with 8-core graphics, and 512GB SSD storage.
Overall, it's one of the best performance laptops to date thanks to the new M1 chip. With a base model priced less than US$1000, it competes with other top brands, making it a better option to buy. But before you go into buying this incredible laptop let's check out the review.      
What's To Like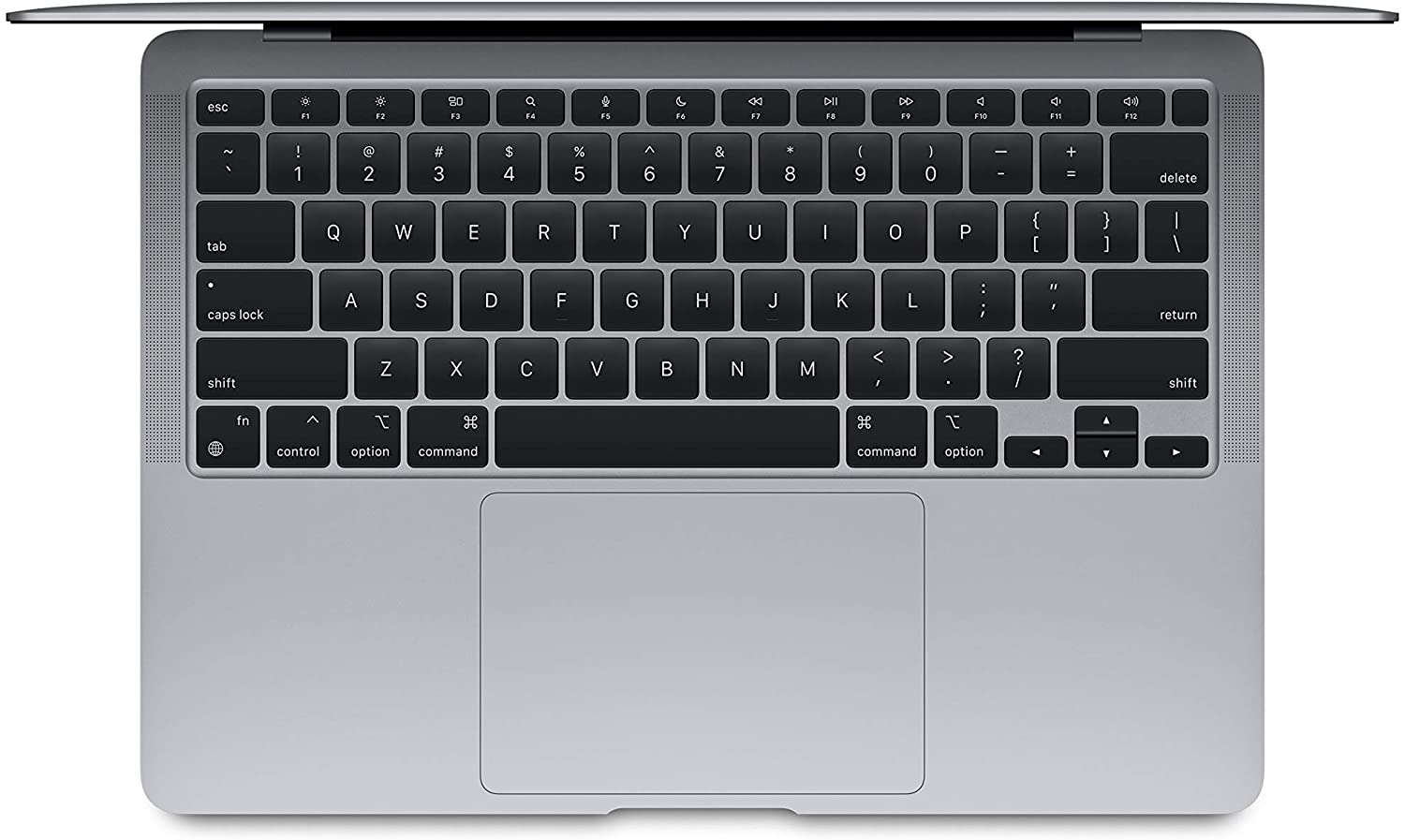 When it comes to laptop performance, the Apple MacBook Air is really impressive. The new macOS 11 feels fast and responsive. It also looks pretty good with vibrant bright colors, and a modern look, which really shows how gorgeous the screen is. The laptop boots up quickly. Old macOS apps and games run very well with the new OS. Overall, it's a great performance laptop. 
The Apple MacBook Air has a long but great battery life. From tests done, it lasts up to 11 hours on a single charge. As long as you don't do anything intensive, the battery will deplete slower, lasting you a good day, and no worries about battery power.
With a weight of 2.8 pounds (1.29kg), this indeed is one lightweight laptop. It's easily portable, you can carry it anywhere you go. And it's slim so it easily fits into a laptop bag. 
Lastly, the MacBook Air includes the 'Magic Keyboard' feature, known for its good keyboard layout and comfortable typing experience.
In short, the Apple MacBook Air includes great features that give you a reason to buy.
What's Not to Like

As impressive as the new MacBook is, there are a few things you need to know before you consider it. Firstly, the MacBook is not cheap. The base model may start at less than US$ 1000 yet still, the price is high. Next, there are no cooling fans included, which is why it's so much thinner and lighter.
Thirdly, the laptop design has not changed from its last two models. In fact, the Apple MacBook Air (2021) looks exactly the same as the 2019 and 2018 models. I guess Apple has decided to stick to what works with the laptop design. The screen is small at 13 inches too.
Lastly, there are only two input ports: USB type C and an audio jack. To increase input ports, you need to get a USB hub. But overall, there's are the only things to note before you consider getting the 2020 MacBook Air.
Verdict
The Apple Macbook Air of 2020 is indeed one laptop not to judge too quickly. It may look the same as the last two models but a performance beast on the inside. It may have a smaller screen but delivers great quality images, color, and sharpness.
The best feature is the new M1 processor. It gives the MacBook Air the best overall performance, and smooth navigation with the new macOS looks good. The battery life is also great as well, and the typing experience is also great equally great. With the negatives, I guess Apple really sticks to what works like other laptop brands. It works well but for how long? 
If you can afford this amazing Apple MacBook Air, then it's a good idea to buy. There are so many reasons to buy it so give it a chance. The next thing for you to do is to click on this link here (or use the "Click here" buttons all over the post), to check out the latest available prices and purchases.
Don't forget to please add comments below, or if you have questions regarding the Apple MacBook Air, leave them also below and I will get back to you. Take care. Stay safe until next time.
Apple MacBook Air 2020
US$ 1068
The Good Stuff
Best performance chip
Fast & responsive OS
Great battery life
Great typing experience
Super thin & lightweight
The Bad Stuff
Same laptop design as 2019
No thermal cooling fans
Pricey
Same input ports from predecessor