Are you looking for a smartwatch to not only help you see what time it is but to help you track your fitness on a daily basis? There are lots of smartwatches out there on the market. It has become so saturated that it becomes a challenge for you to choose one that caters to your needs. If that's your case, let me introduce you to five of the best smartwatches for fitness tracking.
Apple Watch 7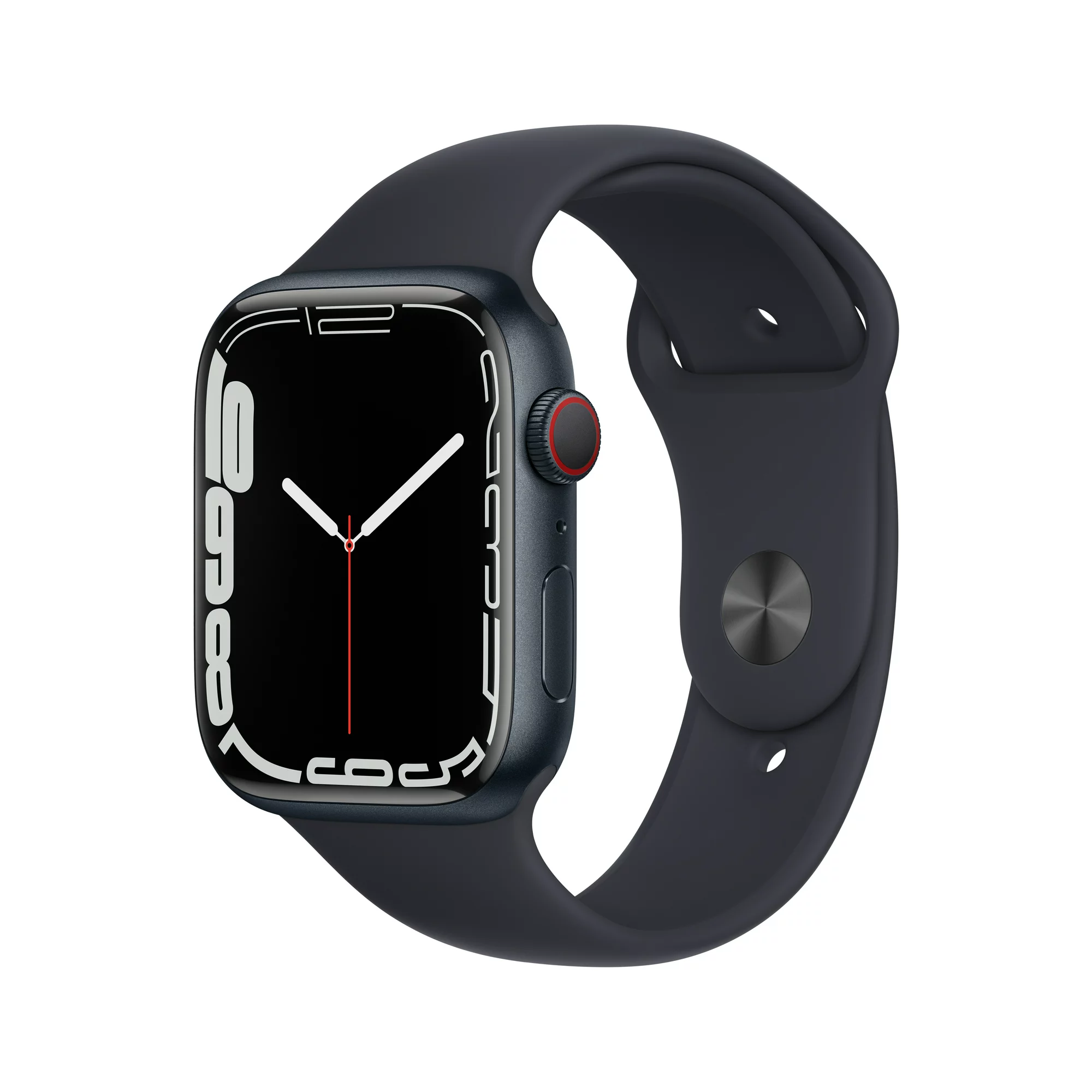 RELEASED: September 2021 | RATING: 4.0 out of 5     
PROS
Larger and brighter display
Fast charging
CONS
Short battery life
Displays basic workout data
The Apple Watch 7 is an outstanding smartwatch. It is, in fact, one of the best smartwatches to track fitness money can buy. It accomplishes everything the Watch 6 did but with a bigger screen, a sleeker design, improved durability, and faster charging. With fitness, the Watch 7 includes accurate GPS and heart rate monitor; distance and pace accuracy; and sleep tracking. The health sensors overall are reliable and will help you greatly to track and to reach your overall fitness goals.  
It's disappointing that Apple hasn't improved the battery life at all from the older model, but two days of battery life is not bad. If you can live with it, the Watch 7 can be the best smartwatch you can get right now. Unless you want a bigger screen, if your older Watch 6 or 5 is still running strong, you definitely shouldn't spend the money. But if this is your first smartwatch as an iPhone user or your existing Apple Watch is showing symptoms of wear and tear, then it's a no-brainer. Bottom line. This is one of Apple's best smartwatches for fitness tracking. 
Samsung Galaxy Watch 4
RELEASED: August 2021 | RATING: 4.0 out of 5
PROS
Fast performance
Plenty of software to install
Lightweight design and comfortable
CONS
Limited compatibility
No rotating bezels
No exciting fitness upgrades
The highlight of the Samsung Galaxy Watch 4 is a software redesign that combines the appearance and feel of Samsung's existing Tizen platform with the capabilities of Wear OS. It comes with fast overall performance, boasts excellent fitness capabilities, a long battery life, an array of software from the Google Play store, and a sleek but comfortable design. To track your fitness, the Galaxy Watch 4 comes with GPS, a heart rate monitor, distance and pace accuracy; and sleep tracking.
The fitness information it displays is limited, but it's enough to help track your fitness levels. Although there are some compatibility issues such as apps that may annoy some potential consumers, no rotating bezels, and currently no new fitness app updates, the Galaxy Watch 4 is an interesting update of Samsung's top smartwatch concept. Overall, The Galaxy Watch 4 is an ideal pick for those who want a smartwatch to see and track simple fitness levels. 
Fitbit Versa 3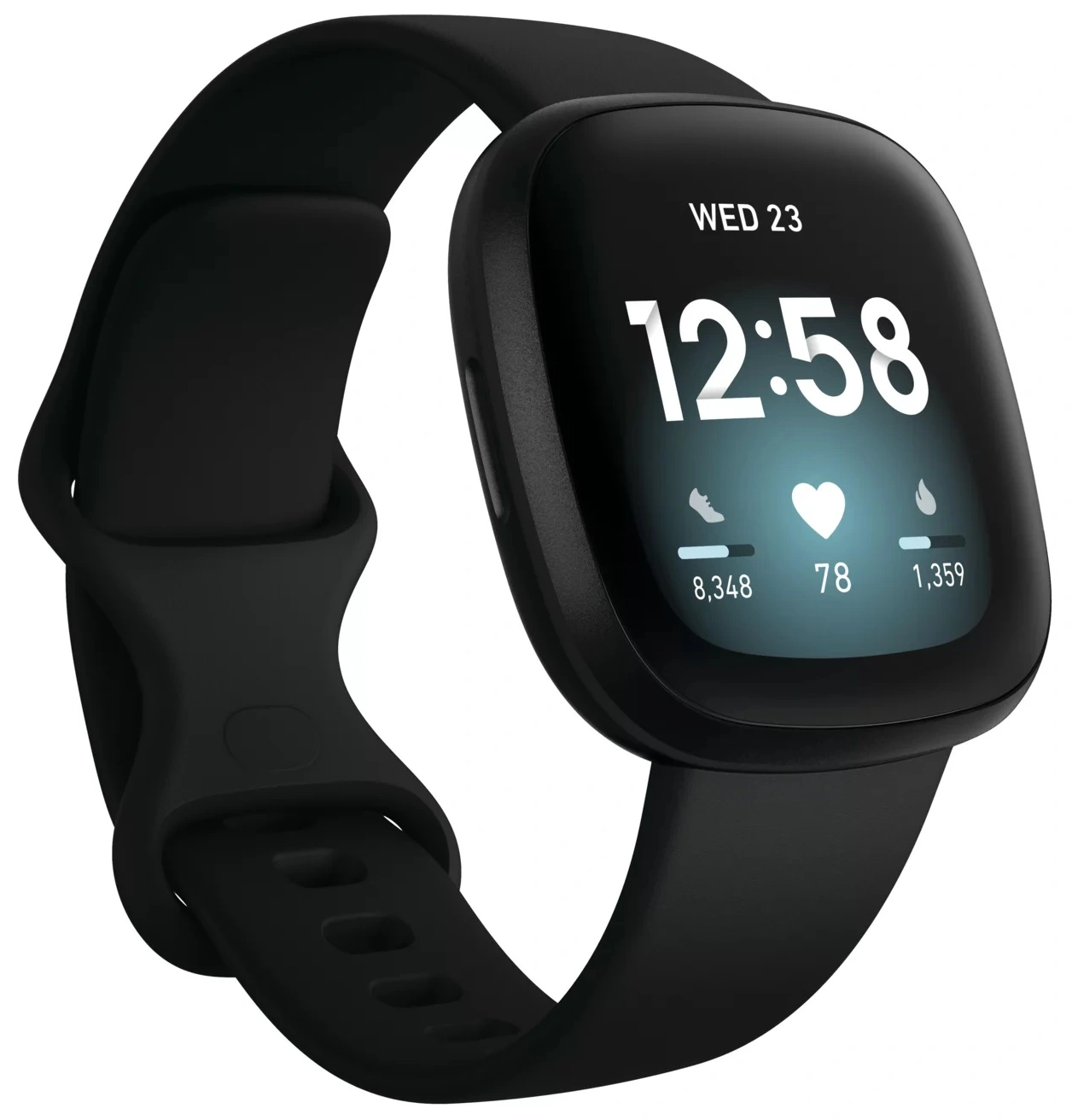 RELEASED: September 2020 | RATING: 3.8 out of 5     
PROS
Nice display
Includes GPS
Lightweight and comfortable to wear
CONS
Mediocre-designed side button
Needs Fitbit Premium subscription to unlock better features
No offline Spotify support
The Fitbit Versa 3 is an amazing wearable with a GPS and a few design improvements. It comes as a low-priced alternative with only a few features. However, like its predecessor, it is more of a fitness tracker than a smartwatch, with only a few productivity apps available. What you do get is a smartwatch with long battery life, a stunning display, and plenty of fitness data, making this a very tempting and economical Apple Watch competitor.
However, given that this is the third edition of Fitbit's successful Versa series, it's a little sad that the company is still falling short in several areas. But overall, if you want a cheaper or simpler alternative to the top brands, then the Fitbit Versa 3 is definitely for you. 
Garmin Venu 2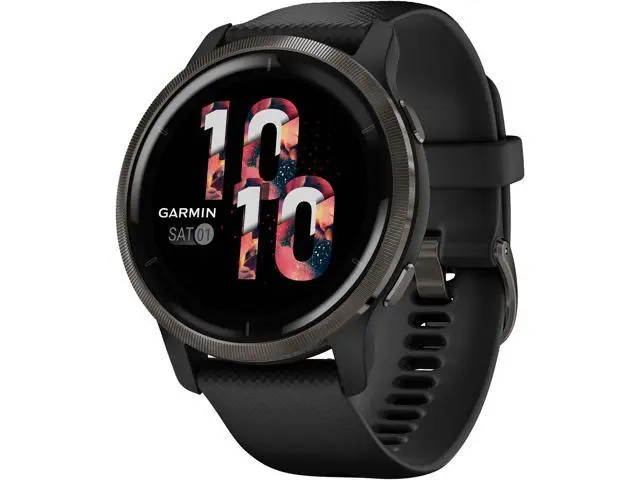 RELEASED: April 2021 | RATING: 4.8 out of 5     
PROS
Nice high-res AMOLED display
Includes accurate GPS
Plenty of wellness apps
Includes advanced fitness tracking functions
Lightweight and comfortable to wear
CONS
Expensive
Limited choice of 3rd party apps
Small design upgrades
The Garmin Venu 2 is one of the best smartwatches for fitness on the market right now, combining serious fitness capabilities with an amazing set of smartwatch tools for daily use. Although its design isn't very innovative and is quite similar to its predecessor, it's best suited for both workouts and everyday use, which is a difficult balance to find.
The best feature is its bright, high-resolution AMOLED display, which allows you to see a massive amount of data at once and puts a wealth of information about your training progress and general wellness right on your wrist. Although it's one of the high-priced smartwatches, with limited app support, overall, the Venu 2 is one of the greatest Garmin watches to date, having been thoughtfully planned and implemented.
Huawei Watch GT 2 Pro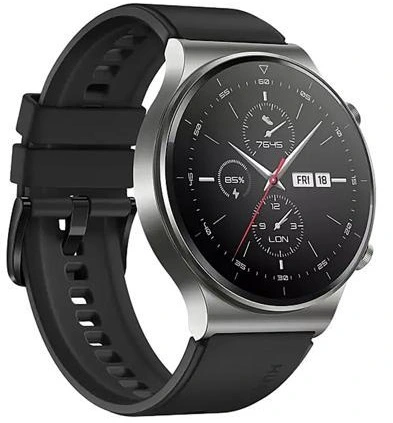 RELEASED: October 2020 | RATING: 4.0 out of 5     
PROS
Stunning premium design
Up to 5 days of battery life
Includes wireless charging
CONS
Expensive
No 3rd party apps support
Not available in the US
Huawei continues to add to its Watch GT series with minor but significant upgrades. The most recent update has to be the premium design, wireless charging, and the smoothest software experience in the series to date. It comes with an array of sensors including a heart rate sensor, with water resistance, and is compatible with both Android and Apple users. 
It isn't flawless, as the Watch GT 2 Pro doesn't accept third-party applications – and notifications are only displayed on Huawei phones, but with enhanced iOS compatibility, a complete range of workouts, and precise monitoring, we're delighted to see a decent series of goods blossom into something excellent. Overall, the Huawei Watch GT 2 is a must for those who want a fitness smartwatch that not tracks your progress but makes you look good doing it.  
Verdict
And there you have it – five of the best smartwatches for fitness tracking. There are more smartwatches out there on the market but these are my recommendations to you. Depending on how deep your pocket goes, I would recommend the Garmin Venu 2. This smartwatch is perfect for those who want more than just simple data to track fitness. So, if you're a seasoned sportsman or athlete and want a better tool to track your fitness then the Garmin Venu 2 is your best option.  
If you're on a budget, I recommend choosing between the Galaxy Watch 4 or the Verso 3 smartwatch. They both offer more similar features, a great design and come with a relatively similar price tag. If more features are more your preference I suggest the Galaxy Watch 4. If more battery life, simplicity of use, and lower price is more your preference then rather take the Versa 3.
So what do think of my recommendations? Leave your comments, opinions or your answers below. And if you have questions you can leave them below. I will be more than happy to answer you. The next step is to choose which smartwatch you like. Click on the buttons that appear to find out more info, and to purchase online if you so desire. Thank you and I hope you will find the best smartwatch to help track your health and ultimately reach your fitness goals.