Welcome to my MSI P65 Creator review. Looking for a notebook to spice up your creativity, then look no further than the MSI P65 Creator notebook. 
MSI P65 Creator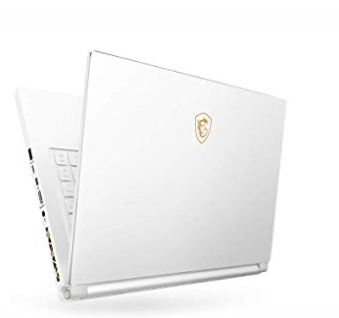 15.6-inch IPS 144Hz FHD (1920 x 1080) | Windows 10 Home |Intel Core i7-9750H 2.60 GHz | NVIDIA GeForce GTX 1660Ti | 16GB DDR4 | 512GB SSD | 4.19 lbs (1.9 kg) | Features include WiFi, BlueTooth, backlit keyboard, 720p webcam, Thunderbolt, 3xUSB, HDMI
Overview
If you are looking for a lightweight, thin, impressively powerful machine, with a white design finish, consider the MSI has the P65 Creator laptop as an option. This notebook is made for the creative minds of the modern era: the photographers; animators; graphic designers; music producers; creative artists, the list goes on.
This is a powerful laptop that contains firstly, an Intel Core i7 processor, 16GB RAM, 512 SSD hard drive, and an NVidia GeForce GTX graphics card for incredible graphics performance. Secondly, this laptop weighs 1.9 kg (4 lbs.) making it one of the lightest notebooks available, and it is 17,9 mm slim.
Display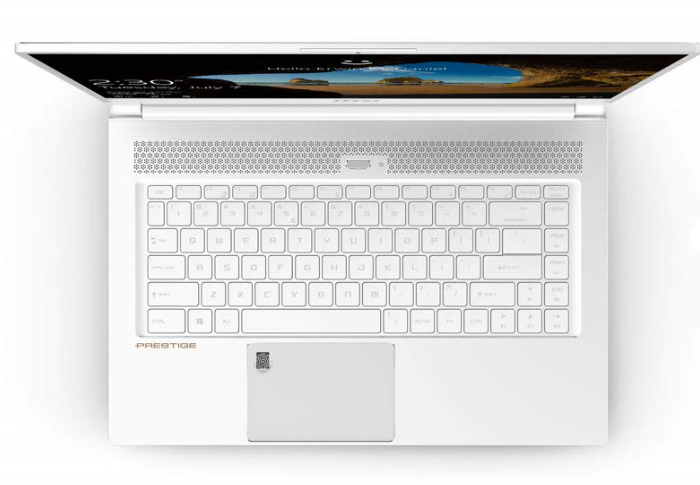 The MSI laptop comes with a good quality display. First, it comes with a maximum display resolution of 1920 x 1080 with a 15.6-inch IPS LCD full HD display. Second, it comes with a 144Hz anti-glare display for optimized picture quality. Thirdly, the laptop comes with an HDMI to connect to a 4K or larger screen. Overall, the laptop has great display features perfect for creative work.    
Graphics
If you are a gamer as well and want to take a break from daily work, the MSI P65 laptop is a great gaming option. The laptop comes with an NVIDIA GeForce GTX 1660Ti graphics card, which is great for high-end 3D modeling software and optimized for high-end gaming software such as Call of Duty: Black Ops 4, Battlefield 5, Fallout 76, etc. Overall, great gaming performance and is great for creative work. 
Other features
The MSI laptop comes with other features to get you started as soon as you plug it in. This includes a fingerprint sensor and comes with a software package to start working, namely: Magix Movie Edit Pro 2018; Fastcut; Paintshop Pro X9; PC Mover Express; Samplitude Music Studio 2017; etc. to name a few. To sum up, a great software package to get you working on your creativity.
My Thoughts
This laptop is one of the highest-rated notebooks available. To start, it has good overall performance for working and gaming. Secondly, the white design makes it look good and unique. Thirdly, it comes with a good quality full HD display with an HDMI port to connect to a bigger or better quality screen. 
Although the battery life is short at fewer than 6 hours, and the price of this laptop is mid-range, it's an excellent laptop for starters with a limited budget. So  
If you love playing video games it has one of the best graphics cards that can run the latest and best-selling games today. Also to note that it also has good audio and it comes with an internal cooling unit. I highly recommend this notebook for gamers and our creative artists as it can help them make a name for themselves.
I hope you enjoyed the MSI P65 Creator review. If you have any questions about the product please leave a comment below.
My Overall Rating:
4.25 out of 5
See more affordable gaming laptops