Welcome to our latest blog post. We'll be diving into the world of cutting-edge technology as we review the Apple iPhone 14 – a mobile device that is quickly gaining recognition as the best-performing entry-level smartphone on the market today. Yet with so many other entry-level smartphones out now, is the iPhone 14 really going to emerge on top? In this post, we'll delve into the pros and cons, its impressive features, and the state-of-the-art specifications that are making waves in the tech industry. So sit back. Relax. Join us as we review the Apple iPhone 14.
Apple iPhone 14
SPECS
| | |
| --- | --- |
| DISPLAY | 6.1 inches, Super Retina XDR OLED, HDR10, Dolby Vision, 1170 x 2532 pixels |
| OS | iOS 16, upgradable to iOS 16.4 |
| CPU | Apple A15 Bionic (5 nm), Apple GPU (5-core graphics) |
| STORAGE/MEMORY | 128GB 6GB RAM, 256GB 6GB RAM, 512GB 6GB RAM |
| BATTERY | 3279 mAh, non-removable,  |
| CAMERA/VIDEO | 12 MP, f/1.5, 26mm (wide), 12 MP, f/2.4, 13mm, 120˚ (ultrawide), 4K@60fps, 1080p@240fps, HDR, Dolby Vision HDR (up to 60fps), Cinematic mode (4K@30fps) |
| SELFIE CAMERA /VIDEO | 12 MP, f/1.9, 23mm (wide), 4K@60fps, 1080p@120fps, gyro-EIS |
| MISC | Face ID, accelerometer, gyro, proximity, compass, barometer, Ultra Wideband (UWB) support, Emergency SOS via satellite (SMS sending/receiving) | Colors include Midnight, Purple, Starlight, Blue, Red, Yellow | IP68 dust/water resistant (up to 6m for 30 min) | Apple Pay (Visa, MasterCard, AMEX certified) | Glass front (Corning-made glass), glass back (Corning-made glass), aluminum frame |
| RELEASE DATE | September 2022 |
PROS
Good performance

Impressive stereo speakers

Creates stunning photos & videos

More than 5 years of iOS updates

Solid battery life

Bright display with good colour accuracy
CONS
Small upgrade over iPhone 13

No 120Hz refresh rate

Uses older A16 Bionic chip

No zoom camera function

Mediocre fast charging

No charger included
Overview
The Apple iPhone 14 is the entry model smartphone in the iPhone 14 series, which consists of 5 other smartphones including the iPhone 14 Plus, the iPhone 14 Pro, and the top-tier iPhone 14 Pro MAX. The initial specs include a 6.1-inch display with a teardrop camera on top. The back includes a 12MP dual-lens camera which is diagonally placed in the top left corner. All are encased in a glass front, glass back, and aluminum frame.   
Inside the includes Apple's own A15 Bionic processing chip, with 6GB of RAM. Storage model starts from 128GB up to 512GB. It also includes a 3179mAh battery that supports fast and wireless charging. The choice of colour includes Midnight, Purple, Starlight, Blue, Red, and Yellow. The iPhone 14 is IP68 rated meaning that it has water and dust resistance. 
Based on the design it looks very similar to the previous iPhone model. The only thing differences are that: it's lighter to carry; includes the newer iOS 16; has a slightly bigger battery; and has 6GB of RAM instead of 4GB, which is good for overall phone performance, and more app storage on standby.
With this entry-level iPhone, expect limited features here. The price starts at US$670/ €615/£540/12000ZAR, which is the same price as the iPhone 13. In some markets, you may find an even lower price for iPhone 13. What you get in the box is the iPhone 14 smartphone, a USB-C cable, and a sim ejector tray.
So what we know so far is that the iPhone 14 is a compact size smartphone, with good specs. It comes with a slightly large battery, a new operating system, and an increase in overall performance. With what we know now about the iPhone 14, is it better than the iPhone 13 or do we skip this release?      
The Good Features
Good performance
The Apple iPhone 14 is a game-changer when it comes to delivering a power-packed performance. One of the most significant improvements in this latest iteration of the iconic smartphone is its cutting-edge processor – the Apple A15 Bionic.
The device boasts an advanced chipset that ensures seamless multitasking, lightning-fast app loading times, and an overall smoother user experience. This increased processing speed allows you to enjoy high-performance gaming, effortless video editing, and uninterrupted streaming with no lag or slowdown.
Another crucial aspect of the iPhone 14's impressive performance lies in its enhanced battery life. Apple has made considerable strides in battery technology by introducing more energy-efficient components and optimizing software to improve power management.
This means that you can now indulge in their favourite activities for extended periods without constantly worrying about running out of juice.
The graphical prowess of the iPhone 14 also deserves special mention as it elevates mobile gaming and content consumption to new heights. With stunning visuals backed by powerful hardware under the hood, gamers can delve into immersive worlds with exceptional detail and fluidity on this pocket-sized powerhouse.
Furthermore, the iPhone 14 comes equipped with ample storage options to cater to various user needs – from casual browsing enthusiasts who prefer minimalistic digital lifestyles to content creators who demand vast repositories for their creative projects.
Lastly, Apple's commitment to providing a secure ecosystem remains unwavering with its introduction of robust privacy features. Users can now safeguard their sensitive information while enjoying all-new functionalities offered by iOS updates that are designed explicitly around enhancing performance and productivity.
In summary, if you're looking for a smartphone that packs top-of-the-line performance capabilities into an elegant design while offering unparalleled security features – look no further than the Apple iPhone 14.
Embrace this marvel of modern technology as it redefines what smartphones are capable of achieving while setting new benchmarks for competitors around the globe.
Creates stunning photos & videos
One of the standout features of the Apple iPhone 14 is its enhanced camera capabilities. It comes with a dual 12 MP camera that boasts some of the best camera features on this compact model.
As photography enthusiasts and casual users alike continue to prioritize capturing high-quality images and videos with their devices, Apple has gone above and beyond to ensure that its latest offering delivers top-notch results.
The iPhone 14 boasts a new and improved sensor that not only allows for more accurate colour reproduction but also significantly enhances low-light performance. This means that taking stunning shots in dimly lit environments or capturing memories at nighttime events is now easier than ever before.
In addition to this, Apple has incorporated advanced image stabilization technology for both photo and video modes, ensuring your content remains crisp, clear, and free from unwanted shakiness.
Another exciting development is found within the realm of portrait mode photography: with an upgraded depth-sensing system on board, creating beautiful bokeh effects has never been easier or more accurate.
The iPhone 14 also offers a broader range of focal lengths compared to previous models – making it an ideal choice for those who want versatility when composing their shots.
Finally, we cannot overlook how user-friendly these advanced camera features are: with intuitive controls designed with both beginners and seasoned photographers in mind, getting great results feels like second nature.
The Camera app itself has been redesigned as well – providing quick access to essential settings while still allowing users to dive into deeper customization when desired.
In conclusion, the Apple iPhone 14's enhanced camera capabilities truly set it apart as the best-performance smartphone in today's market. With a powerful blend of hardware and software working together seamlessly, users can expect consistently impressive results – regardless of their level of experience or preferred shooting conditions.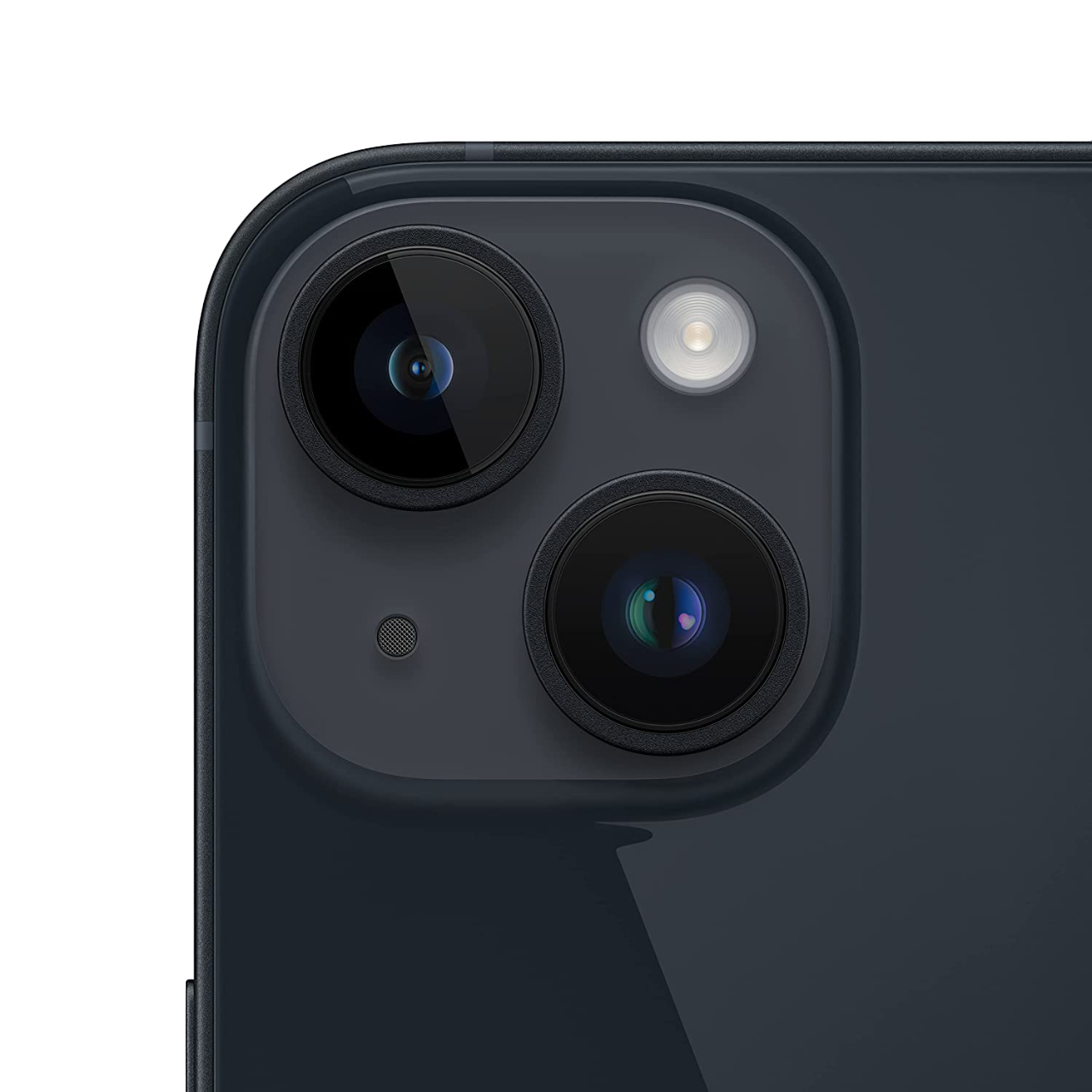 Solid battery life
The iPhone 14 packs a 3279 mAh battery. Only a tiny bit more powerful than the 3240 mAh found in the iPhone 13. With regards to battery life, on moderate use, you're looking at 19 hours of daily usage, which is not bad for this compact model. As compact as it is, the iPhone 14 will last you several hours before it needs a battery charge.
One area where this device truly shines is its battery life and charging features. Apple has consistently been working on improving and optimizing their devices' battery performance, and they have made significant strides with their latest release.
The iPhone 14 boasts an impressive battery life that can easily last through a full day of use, even for those who are constantly on their phones browsing social media, watching videos, or playing games.
This is quite an accomplishment considering the high-resolution display and powerful processor packed into such a slim device; Apple has definitely pulled out all the stops to ensure users get the most out of every charge.
But what good would an outstanding battery life be without efficient charging capabilities? The iPhone 14 does not disappoint in this regard either. With its fast-charging feature, users can quickly power up their devices when needed without having to wait around for hours on end.
In fact, you can expect your phone's battery level to go from 0% to 50% in just about half an hour using a compatible fast charger – a true lifesaver for those hectic days when time is of utmost importance.
Furthermore, wireless charging support has become increasingly popular among smartphone users as it offers both convenience and ease of use by eliminating tangled cords altogether. The iPhone 14 supports this feature as well; simply place your device onto any Qi-compatible wireless charger and watch as your phone effortlessly regains its power.
It's also worth noting that Apple has made strides towards reducing e-waste by opting not to include wall chargers with new iPhones anymore. This encourages people who already own chargers from previous models or other devices to reuse them instead of creating more waste.
In summary, one cannot look past the impressive improvements made by Apple when discussing battery life and charging features in the new iPhone 14 model. The combination of longer-lasting battery life, fast charging capabilities, and wireless charging support truly sets this device apart from its competition. 
Good design and bright display with good colour accuracy
The iPhone 14 has the exact same display features as the iPhone 13, which is a 6.1 inch, Super Retina OLED display, with a 60Hz refresh rate, HDR10, and Dolby Vision support, and comes with an 1170 x 2532 pixels screen resolution. 
The Apple iPhone 14 has made some impressive strides in design and display improvements, which have caught the attention of both tech enthusiasts and casual users alike. The sleek, modern aesthetics of the device are visually appealing, but it's not just about looks – these advancements play a crucial role in enhancing the user experience as well.
One notable improvement is the reduced notch size that houses the front-facing camera and Face ID sensor. This change allows for an even more expansive screen-to-body ratio, providing users with a larger display area to enjoy their favourite apps and media content.
Speaking of displays, Apple has incorporated ProMotion technology into their latest iPhone model.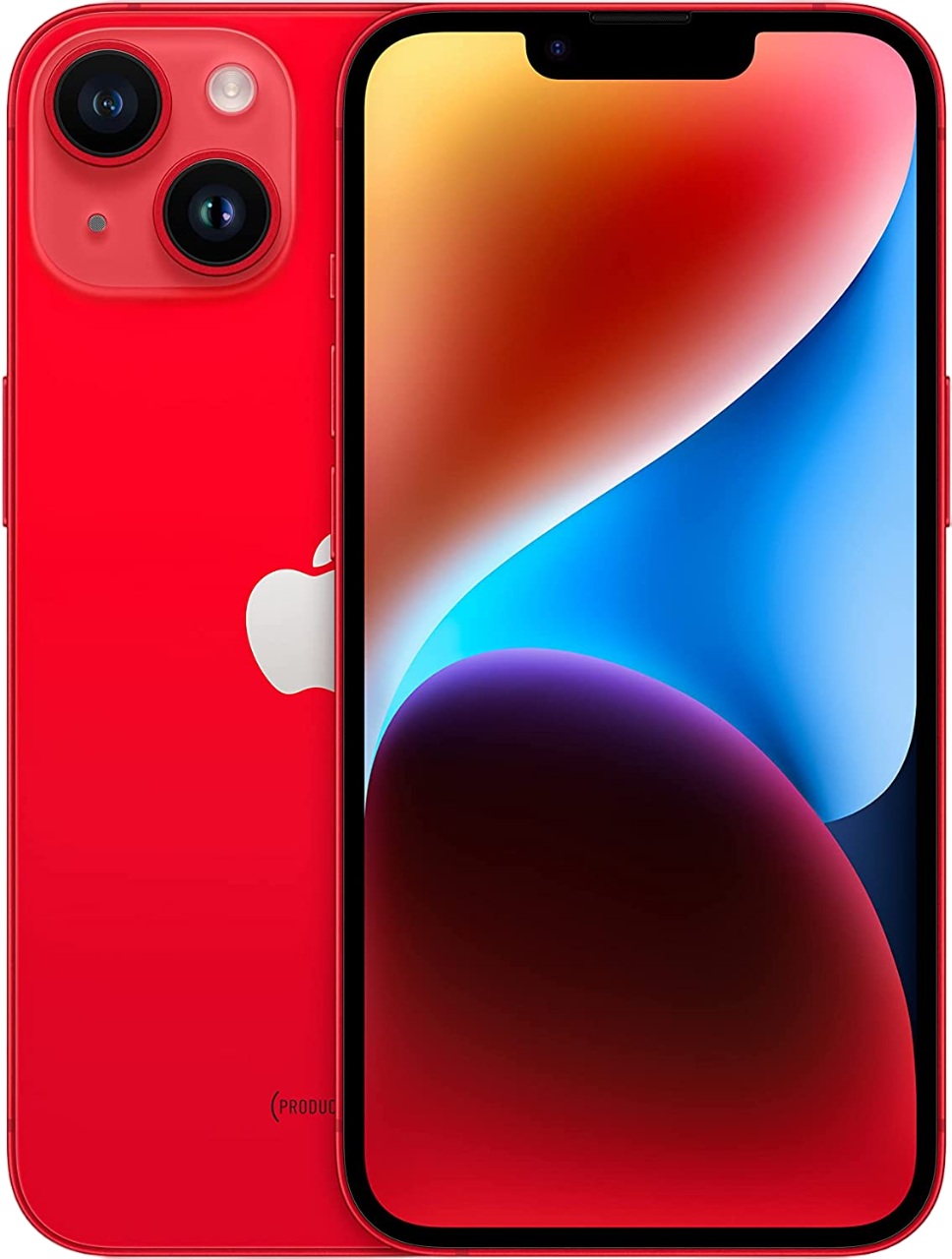 In addition to these enhancements, Apple has also decided to adopt durable Ceramic Shield glass for its front panel. This cutting-edge material is touted as being four times more resistant to breakage than previous glass iterations used on iPhones.
As a result, those unfortunate accidents where your phone slips out of your hand will be less likely to result in shattered screens.
The colour options, available for the iPhone 14, have been refined as well. Apple introduced new colour hues such as Midnight, Purple, Starlight, Blue, Red, and Yellow that add vibrance, depth, and variety to their lineup. These fresh colours allow customers to express their personal style while enjoying all the top-tier performance features this device offers.
But perhaps one of the most significant design changes comes in relation to MagSafe integration within this new generation of iPhones. The easy alignment provided by MagSafe ensures efficient wireless charging while enabling compatibility with various accessories like wallets or phone cases designed specifically for this system.
In conclusion, it's clear that Apple has gone above and beyond with design choices on their latest flagship smartphone – iPhone 14 offers both beauty and functionality combined seamlessly into one powerful package; proving once again why it stands at the top in the compact smartphone industry. These designs and displays stand to improve the enhanced visual experience that only iPhone delivers. 
The Bad Features
Small upgrade over iPhone 13
Looking at the overall specs and comparing both models, the iPhone 13 and iPhone 14 there's a small improvement. The battery capacity improved from 3240 to 3279 mAh. The overall system memory improved from 4GB to 6GB.
There's a new iOS 16 installed. Everything else is the same. From the screen size, and standard features to the durability features. It's not anything to be excited about but it's worth mentioning.    
No 120Hz refresh rate
While most rival smartphones in this price bracket already have high refresh rates, the iPhone 14 is locked at 60Hz. It would have been nice if Apple had started to add certain features, like its 120Hz refresh rate, to the iPhone 14.
Uses older A16 Bionic chip
Though the overall performance of the iPhone 14 is solid, one thing to note is that it uses the same processing chip as the iPhone 13. It's not a major issue but it would be nice if the latest Apple processing chip was included. 
No zoom camera function
As impressive as the camera in taking detailed pictures and videos, there's no telephoto camera sensor here. So sadly there's no optical zoom feature.  
Mediocre fast charging
The charging speed for the iPhone 14 is fast but not competitively impressive. At thirty minutes the battery is charged at 60%, and a full charge takes 90 minutes. There is a significant increase in charging speed from the iPhone 13 (105 minutes to full charge), but it's not exactly leading in the fastest charging speed race with other brands.
No charger included
It's becoming a norm these days that iPhone smartphones don't include chargers in the box. You'll have to use your existing iPhone charger or purchase one separately. 
The Verdict
The Apple iPhone 14 has once again proven itself as the best-performance smartphone on the market. With its cutting-edge technology, sleek design, and user-friendly interface, it's no wonder that people are raving about it.
The iPhone 14 flawlessly combines power and efficiency while maintaining all of the features that users have come to know and love from previous models. This makes it a top choice for both long-time Apple enthusiasts and newcomers alike who are looking for a high-quality smartphone experience.
Don't miss out on your chance to stay ahead of the curve with the latest and greatest in smartphone technology! The Apple iPhone 14 is here, and it's ready to revolutionize the way you communicate, work, and play.
With its groundbreaking features, sleek design, and unparalleled performance, there's never been a better time to upgrade your device.
Click HERE now and be among the first to experience all that the iPhone 14 has to offer.
Imagine capturing stunning photos with advanced camera capabilities or navigating through tasks effortlessly with lightning-fast processing speeds. Envision yourself enjoying an immersive audiovisual experience on a crystal-clear display while staying connected throughout the day with impressive battery life.
All this can be yours when you make the switch to Apple's newest masterpiece.
This is your opportunity to join millions of satisfied customers who trust Apple's unmatched innovation and quality in their daily lives. Don't settle for anything less than extraordinary – because when it comes down to it, isn't that what you deserve?
Act now before supplies run out or prices go up! Secure your spot at the forefront of cutting-edge technology by clicking HERE today – we guarantee that once you have this incredible device in hand, there'll be no looking back.
Upgrade your life today by choosing an Apple iPhone 14 smartphone – where style meets substance like never before!
the Apple iPhone 14
The Good Stuff
Good performance
Impressive stereo speakers
Creates stunning photos & videos
More than 5 years of iOS updates
Solid battery life
Bright display with good colour accuracy
The Bad Stuff
Small upgrade over iPhone 13
No 120Hz refresh rate
Uses older A16 Bionic chip
No zoom camera function
Mediocre fast charging
No charger included