Introducing the smaller yet powerful New Apple iPhone 12 Mini. It's the first entry-level model in the series and packs a punch. With so many other mid-range smartphones to choose from, is the phone worth your investment? Let's dive right into the review of the new Apple iPhone 12 Mini. 
2020 New Apple iPhone 12 Mini
Apple iPhone 12 Mini | DISPLAY: 5.4-inch, Super Retina XDR OLED, HDR10, 1080 x 2340 | PROCESSOR: Apple A14 Bionic (5nm), Hexa-core | OS: iOS 14.1 | STORAGE/MEMORY: 64GB 4GB, 128GB 4GB, 256GB 4GB | CAMERA: Dual-lens, 12MP (wide), 12MP (ultra-wide), Dual-lens selfie, 12MP (wide), depth sensor | BATTERY: 2227mAh, supports fast and wireless charging | WEIGHT: 135g | RATING: 4.25 out of 5
Overview
The new Apple iPhone 12 mini is a much smaller smartphone device, with a smaller 5.4-inch screen, with a smaller battery but lighter in weight. But don't be discouraged, as it comes with the same hardware spec as the new Apple iPhone 12. Click to see the review.
Similarly, it comes with great durability, a dual-lens camera, and the new iOS 14 preinstalled.
Overall, it's a smaller, more compact version of the Apple iPhone 12. 
Display & Design
The iPhone 12 Mini comes in a new design, encased in a glass aluminum frame. The glass front comes with a special coating to prevent unwanted scratches from unforeseen accidents.
It has an IP68 rating meaning that it's dust and water-resistant. You can dive in with it for up to 6 meters underwater for 30 minutes, and it will still work.
In short, the iPhone 12 Mini comes with good durability features and a new design.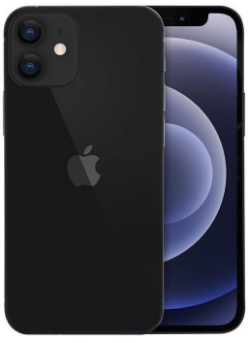 In terms of the display, the iPhone 12 Mini comes with a 5.4-inch display with Super Retina XDR OLED technology, and Full HD (1080 x 2340) screen resolution.
As you start the smartphone and watch it load, you can really see how clear, sharp, and accurate the colors are. The pictures and movie clips look stunning on a small screen, with well-managed brightness and contrasts.
Overall, the display is one of the best parts of the iPhone 12 Mini in the series. It may be smaller and of lower quality but manages to retain the stunning Full HD quality.
Performance
Before we get into the performance, let's see underneath the hood. The Apple iPhone 12 Mini comes with Apple's own A14 Bionic 5G processor (which is currently the fastest processor to date), and a choice model storage from 64GB, 128GB, and 256GB. Normally, there's no micro SD to expand storage here.
The performance here is impressive. The A14 processor really does the job of delivering fast, and responsive performance for daily use and for gaming.
Speaking of gaming, the GPU helps to produce detailed graphics and smooth gameplay. So if you're a gamer, and have time to kill, look no further than the iPhone 12. Not that it's a gaming phone, like the Asus ROG Gaming Phone 3, but it does have the hardware to support games, like Battlegrounds and Fortnite.
The new iOS 14 included is also a great addition. It's fast, fluid, and responsive thanks to the hardware. I like how it responds to touch, and how smooth it moves effortlessly. It really is indescribable and worth you trying it out.
To close off, the iPhone 12 Mini is an excellent smartphone because of its top-notch performance. It has a great hardware spec and performs well for daily use and gaming. It's best that you give it a try to truly appreciate it.
Camera
The iPhone 12 Mini comes with a dual-lens camera at the back and a dual-lens in front. They each take excellent quality pictures and record 4K videos effortlessly.
The main camera comes with a 12MP (wide) camera and a 12MP (ultra-wide) camera. The wide camera does a good job in taking incredible pictures, that are detail, producing accurate color and sharpness.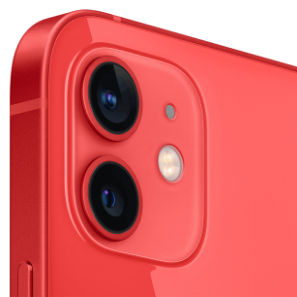 The ultra-wide does a good job as well but lacks some detail. It also does a great job at night but there will be traces of loss in detail especially in low-lit areas. The selfie camera works great, taking in much-needed detail, color, and sharpness, and produces stunning photos. 
Lastly, the iPhone 12 Mini is a great tool for recording videos. Do you want to record 4K videos at 60fps? the iPhone 12 does that. Do you want to record a full HD video at 120fps, the iPhone 12 does that too. 
All in all, the iPhone 12 Mini is another powerful smartphone with an excellent camera, takes incredible photos in high-quality, and high-quality video clips.
Other Features
Starting with the audio, the speakers produce incredible sound. The ringtones and music that play, are crisp, and clear. You can really hear the bass and treble. There are stereo speakers at the bottom of the phone and at the top section of the screen.
It would be a good idea to listen to it to really hear the beats. On a negative note, no headphones are included in the box upon purchase.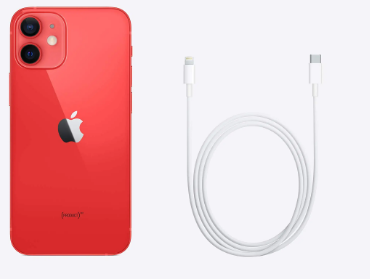 The battery life of the iPhone 12 Mini is great but comes with trade-offs. One, since it's 5G, so you can expect better connectivity, and faster uploads, and downloads, but uses a lot of battery power. Switching to 4G lower connectivity but increases the battery life.
Two, the iPhone 12 Mini comes with a smaller 2227 mAh battery. It is a contributing factor to battery life.
Three, no iPhone charger in the box. If you get the iPhone 12 Mini, make sure you buy a charger too. The best you get is an Apple's 20W charger, (which can boost battery charge up to 58% in 30 minutes), or you can a wireless charger, but is much slower in charging the phone.
The security of the iPhone 12 Mini is the standard FaceID and passcode unlock. But with us having to wear face masks due to the present COVID-19 pandemic, it does not work very well. The only alternative is the passcode unlock. No fingerprint sensor here.
Overall, the iPhone 12 Mini comes with a lot of additional features, but these mentioned are the main drawbacks. The battery life is average and has trade-offs, and the security features are limited, but the audio quality is great.
Verdict
So you are thinking of getting the new Apple iPhone Mini? It's an impressive smartphone, you can count on that. But there are a few things to mention before I give my verdict. 
One, no charger nor headphones in the box. It's disappointing that we need to purchase our own basic accessories especially the charger. Maybe they have their own reasons but these two items should at least be included in the box.
Second, the FaceID unlock does not work well with the fact that we have to wear face masks when we go out and about. But that's not a problem as we can use our passcode to unlock. Though the FaceID feature is a much quicker way to unlock your phone. I guess for now there is no other way than to lower your face mask to use the FaceID to unlock the Apple iPhone 12 Mini.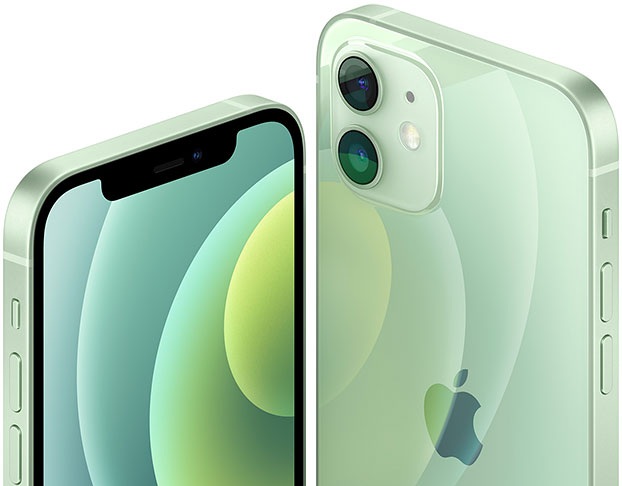 The battery of the iPhone 12 Mini is tiny, as there are budget smartphones out there that have bigger batteries, produce longer battery life, and are more affordable. Something to think about.
My official verdict, the new Apple iPhone 12 Mini is a powerful smartphone. It may be more compact and comes with its compromises but it works well, has great performance, and best of all has the looks, color, and great features to play around with. 
If I was looking for an iPhone, then I would consider this one as an alternative, but I'd wait until the price drops or take my chances on an iPhone 11. 
Recommendations
The Apple iPhone 12 Mini is a smartphone  that I recommend for the following reasons:
Gorgeous Full HD display
Great durability features
Top-rated performance for daily use and gaming
New iOS that is really smooth and responsive 
Takes excellent day and night pictures
Record up to 4K videos @60fps
Good video stabilization
Rich audio quality
The iPhone 12 Mini is a great smartphone but not perfect. Here are things to consider before purchase. 
No iPhone charger and headphones in the box
No micro SD slot to expand storage
FaceID works but not with a face mask
Average battery life
The choice is on you now. If you want the iPhone 12 Mini then you need to get your own charger.
If you are lucky, you can find one and use an older phone charger but if it's not 20W, it's going to charge slower. If you can get that at least, then you're safe.
There are many retail outlets available to get a charger and good quality headphones, so don't stress about it.
Best for users who prefer a smartphone with top-range features and are willing to compromise. This is a cheaper alternative in the series, yet more expensive than other affordable smartphones. Click here to see more.
So it's a no-go zone for students or those who want a simple phone that does daily functions… unless you can afford it.
Close-Off
So what do you think? Is the new Apple iPhone 12 Mini worth your investment? If you do, then click on the link here to get yourself one. 
Overall, I thank you for reaching this far. If you have questions, and comments, please leave them here below. Let's open up the floor and discuss what we like or dislike about the new Apple iPhone 12 Mini.
That's all from me for now. Stay safe. Keep well until next time.
New Apple iPhone 12 Mini
The Good Stuff
Stunning Full HD display
Top range performance
New design & great color choice
Smooth & responsive new iOS 14
5G network
Excellent photos and videos
Great audio quality & playback
Great durability features
The Bad Stuff
No iPhone charger & headphones in box
Average battery life
Smaller display & battery
No microSD slot to expand storage