Let me introduce to you the Samsung Galaxy Note 20 smartphone from Samsung. It's the entry model of the Note 20 series that has been released this year alongside the top-range smartphone, the Samsung Galaxy Note 20 Ultra. For now, let's focus on the Note20 smartphone. Is it that good of a smartphone? Does it have what it takes to compete or even beat other rival brands? Let's find out from this Samsung Galaxy Note 20 review.
Samsung Galaxy Note 20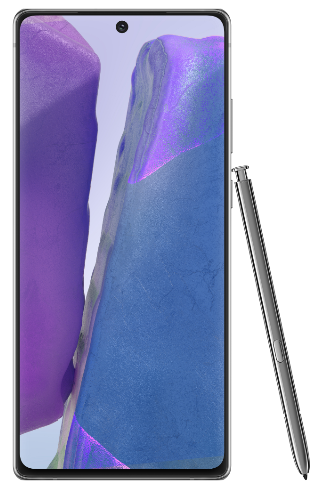 Display: 6.7-inch, Super AMOLED (1080 x 2400) | CPU: Qualcomm SM8250 Snapdragon 865+ (USA)/Exynos 990 (Global) | Storage/Memory: 128GB/8GB RAM, 256GB/8GB RAM | Main Cam: Triple, 12 MP, f/1.8 (wide) + 64 MP, f/2.0 (telephoto) + 12 MP, f/2.2 (ultra-wide) | Selfie: 10 MP, f/2.2 (wide) | Battery: 4300 mAh | OS: Android 10 | Weight: 194g
Overview
The Samsung Galaxy Note 20 comes with a glass/plastic frame that's lightweight and durable, with a large full (1080p) HD display and curved edges.  Inside consists of a Snapdragon/Exynos processor, with 8GB memory, a choice of storage from 128GB to 256GB, and a 4300 mAh battery. Let's check more features in detail.
Design & Display
The flat screen gives a nice premium look to it. It may be quite a large phone, but its glass-plastic build makes it feel lighter and more comfortable to hold. The IP68 means that it can survive a 1.5-meter water dive and dust, making it a very durable mobile device. As for the display, the AMOLED tech gives it crisp detail, color accuracy, and good brightness. The refresh rate is locked a 60Hz and the resolution at 1080p.
Yes, those are specs of a typical mid-range smartphone, yet the screen looks great. It's a drawback that you can easily undermine. The stylus 'S-Pen' included not only makes for easy touch access to apps but makes for smooth writing. Overall, the Note20 has a great quality screen with decent features and a good design. Never mind the drawbacks as you can easily undermine them thanks to the Note20.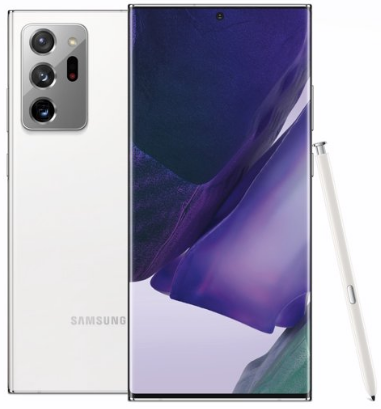 Performance
The performance of the phone is top-notch thanks to the high system and the good quality processor. Android 10 responds well with smooth transitions from one app to the other and a responsive user interface. Gaming on this phone is a great experience even though it's no gaming smartphone. The GPU does a great job of delivering great model texture and smooth gameplay.
One thing to note is the difference in performance between the US and global releases. The Snapdragon 865+ CPU is the more powerful, as it's used to power up other great smartphones such as the ASUS ROG 3 Gaming phone, and is currently the fastest mobile CPU in 2020. Overall, performance on the Note20 is great. It performs up to standard and is in line to be best. Even though there is a slight difference in performance, it's only noticeable when comparing the US and global.
Battery life
The Note20 comes with an impressive 4300mAh battery, that will provide you with all-day battery life on a single charge. It supports fast-charging, wireless, and reverse-wireless charging. The Note20 Ultra has a bigger 4500mAh battery, but a smaller display, lower resolution, and refresh rate mean less power consumed, and more hours of battery life.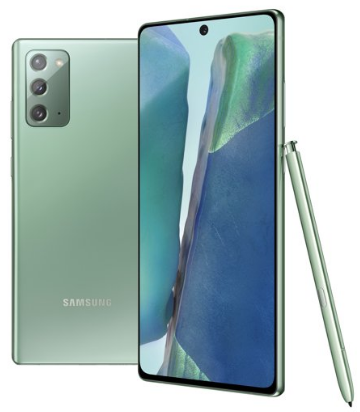 Camera
When it comes to the camera, the Note20 is not as amazing as its big brother Note20 Ultra but works well. First, it comes with a 12MP wide sensor to help take in more light for those low-lit areas. Secondly, it has a 64MP telephoto sensor with up to 30x zoom function. Thirdly, it comes with a 10MP wide selfie camera. Then lastly, it records up to 8K video quality. Pictures and videos are presented in great detail, thanks to color accuracy. The zoom function works well but loses detail beyond 10x zoom. Overall, the camera takes great quality pictures and videos except for the loss in details upon zooming. 
Impressions
Overall, the Samsung Galaxy Note 20 is a great phone. It comes with a gorgeous display, decent design, great battery life, and a great camera set. It may come with low features than the Note20 Ultra, but it works well and can be an alternative. As for me, the Samsung Note 20 is a great phone and one I recommend to all. 
Closing Off
If you prefer the more robust Note20 Ultra, check out the review here. Other Samsung Galaxy alternatives to consider, check them out here. If you've read this far, thanks and I much appreciate it. So what do you think? Do you like this review? What can you say about the Note20? Any comments? You're more than happy to leave them below.   
Samsung Galaxy Note 20
Battery Life, Audio & Other Features
3.6/5
The Good Stuff
Available in 4G/LTE & 5G
IP68 dust and water resistant
Records up to 8K video
Same specs as Note 20 Ultra
Gorgeous display
Good performance
Includes S Pen
The Bad Stuff
No 3.5mm headphone jack
No Micro SD
Least fast charge speed
Difference in performance from US and Global