Let's face it. It's good to spoil yourself once in a while. And if you're looking for the latest mobile phone, have you heard of the new Samsung Galaxy Z Flip 4? 
Yes. The new Samsung Galaxy Z Flip 4 was released in 2022, with promises of better performance, better battery, better camera, and other improved features than the older Samsung Galaxy Z Flip 3.
With so many other top-range smartphones out there right now, making the same promises, is the Galaxy Z Flip 4 really worth your money? Let's see from the review of the new Galaxy Z Flip 4.   
Samsung Galaxy Z Flip 4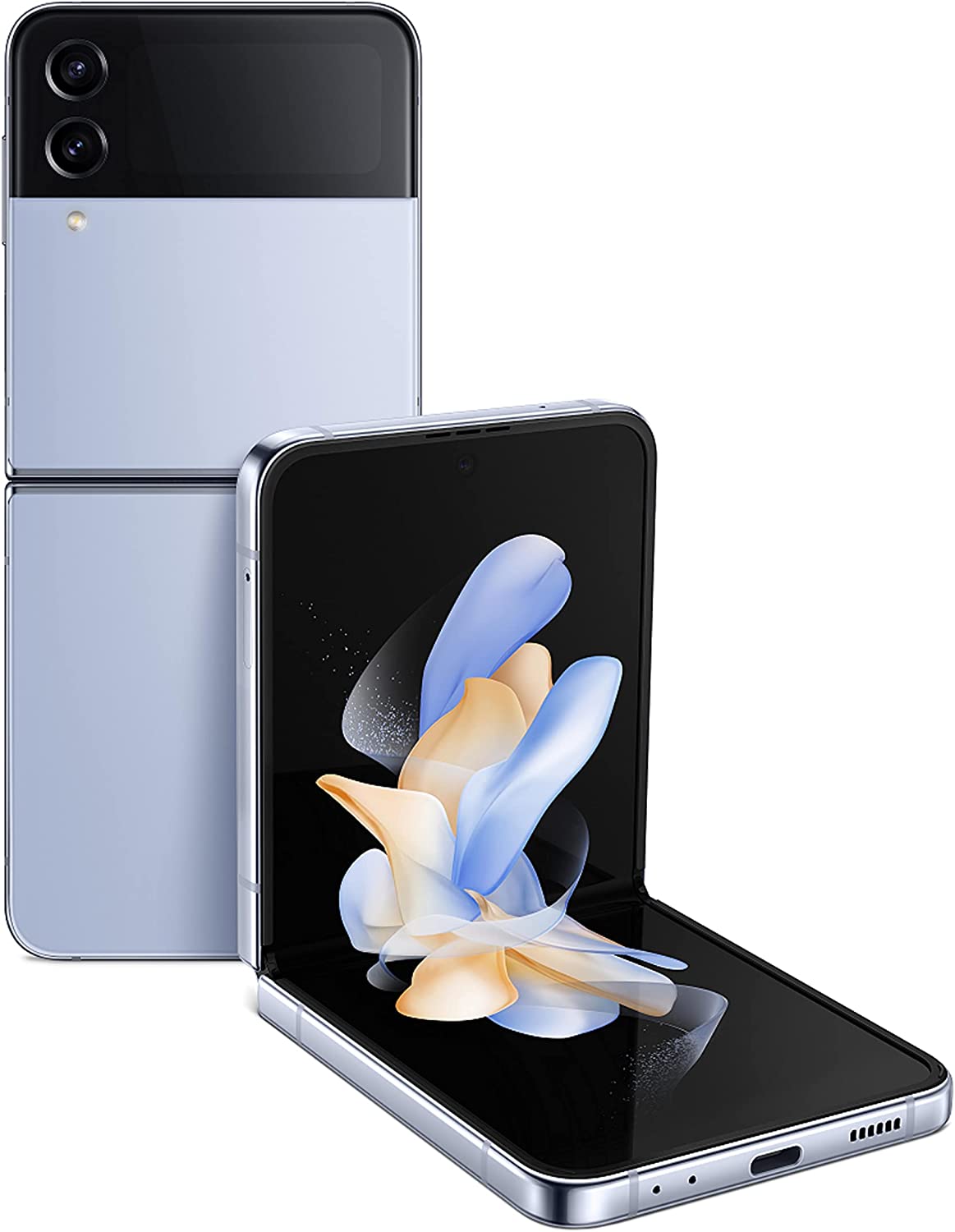 Specs
| | |
| --- | --- |
| NETWORK | 5G/LTE |
| DISPLAY | 6.70″ Foldable Dynamic AMOLED 2X, 120Hz, HDR10+, 1200 nits (peak), 1080x2640px resolution, 22:9 aspect ratio, 426ppi; Cover Display: Super AMOLED, 1.9 inches, 260 x 512 pixels (Gorilla Glass Victus+) |
| BODY | 165.2 x 71.9 x 6.9mm, 187g; Plastic front (opened), glass back (Gorilla Glass Victus+), aluminum frame; IPX8 water resistant (up to 1.5m for 30 mins), Armour aluminum frame with tougher drop and scratch resistance (advertised). |
| PROCESSOR | Octa-core, Qualcomm SM8475 Snapdragon 8+ Gen 1 CPU (4 nm), Adreno 730 GPU |
| STORAGE MEMORY  | 128GB 8GB RAM, 256GB 8GB RAM, 512GB 8GB RAM; UFS 3.1. |
| OS/SOFTWARE | Android 12, One UI 4.1.1. |
| REAR CAMERA | 12 MP (wide), f/1.8, 24mm, 1.8µm, Dual Pixel PDAF, OIS; 12 MP (ultrawide), f/2.2, 123˚ |
| SELFIE CAMERA | 10 MP (wide), f/2.4, 26mm |
| VIDEO | 4K@60/30fps, 1080@60/30fps |
| BATTERY | 3700mAh; Fast charging 25W, 50% in 30 min (advertised), Fast wireless charging 15W, Reverse wireless charging 4.5W |
| OTHER | Fingerprint reader (side-mounted); NFC; stereo speakers; Samsung Pay (Visa, MasterCard certified) |
| RELEASE DATE | August 2022 |
Overview
The Samsung Galaxy Z Flip 4 is one of Samsung's latest top-tier smartphones in the Galaxy Z series. It's much like the Galaxy Z Flip 3 but so much better.
I'm talking about a better camera even in low light. I'm talking about better battery life and faster-charging speed. I'm talking about better performance thanks to the new and fast-performing Snapdragon 8+ Gen 1 chip.
The new Z Flip 4 includes the main Dynamic AMOLED 2x display (still adaptive with up to 120Hz refresh rate), and the cover Super AMOLED display from its predecessor. But now the bezels around the screen appear thinner and the hinge looks flatter.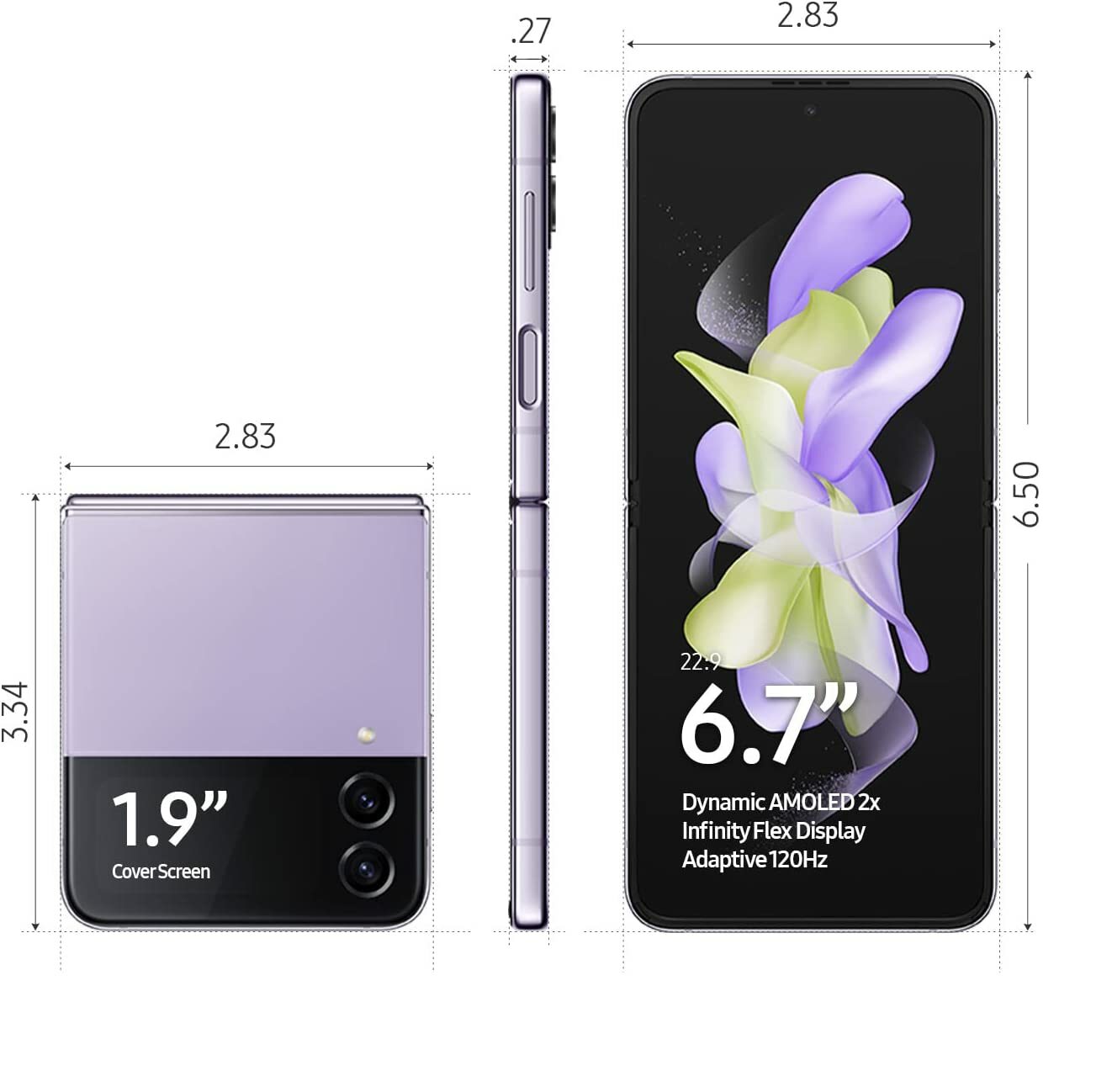 It comes with tougher material for better protection with improved durability.
The camera package is better as well. It's still the same dual camera from the Z Flip 3, but with a larger sensor to gather more light and take better pictures at night.
The battery package includes a 3700mAh battery, that supports 25W fast charging, and 15W wireless fast charging.
Overall, the Z Flip 4 comes with a better chipset, better camera features, a better battery, and a faster-charging speed. 
So What's So Good About It
Snappy Performance
The performance is impressive with the Galaxy Z Flip 4. Thanks to the 8GB of RAM and the powerful Snapdragon 8+ Gen 1 processor, you'll be scrolling smoothly between menus.
You can stack up many apps on standby and won't affect the system performance. You can go online, watch movies, and play games and the performance will not slow down. 
Why do I say these things? First, the Snapdragon chip inside is one of the fastest performers in the market today and tops the charts when it comes to benchmarks. Next, the games play well with excellent performance and with textured graphics. 
There is a drop in performance when the phone heats up after a short time. This is due to apps that demand more processing power like gaming apps. Yet the slowdown is to prevent the phone from overheating. 
Overall, the performance is impressive. It's great for normal and daily use, but it's not for gaming. It does have the hardware spec to play games though but will quickly overheat and then drops in performance.
Impressive Design
The design is the same as the older Z Flip 3 yet still looks impressive.
As you open it up you'll see the main 6.7-inch screen with a teardrop 10MP camera lens on top. As you flip it over to the back you'll see the dual camera and next to it the other 1.9-inch display. Same as the Z Flip 3.
There are four colors to choose from with each model, mainly: Bora purple; Pink gold; Graphite; and Blue (more color options if you purchase online).
The newer Z Flip 4 comes with a matte body finish, a stronger aluminum frame with a glossy polish, and a tougher Victus panel to protect it from scratches and increase the phone's overall durability.
It also comes with an IPX8 rating, meaning that it's protected against water damage, but no protection from dust. Keep it away from sand because the tiny particles may damage the hinges and the display.  
Overall, the Z Flip 4 has an impressive design with good looks and nice features. The difference with the older model is the tougher material used to help protect it, giving it better durability. The design is pretty much the same as the older model. 
Gorgeous Display
The Z Flip 4 comes with two displays: a smaller one on the outside next to the main camera, and the primary display after you open it up.
The smaller one is a 1.9-inch Super AMOLED display. It's mainly used to show notifications, the clock and other widgets, battery charge information, and for taking and viewing selfies. It also has a 60Hz refresh rate, supports touch control, and comes with a 512 x 260 resolution. 
The main one is a 6.7-inch Dynamic AMOLED display with a 1080p resolution. It supports HDR10+, dynamic 120Hz refresh rate, and adaptive brightness.
The main display looks impressive. It shows impressive color accuracy and displays HD videos and pictures in great detail. No HD streaming issues with apps such as Youtube, thanks to the HDR10+ support.
With the adaptive refresh rate, you get smoother animations and smoother scrolling whilst navigating the phone. To finish off, the Z Flip 4 smartphone comes with two impressive displays. Each with its own features and good functionality.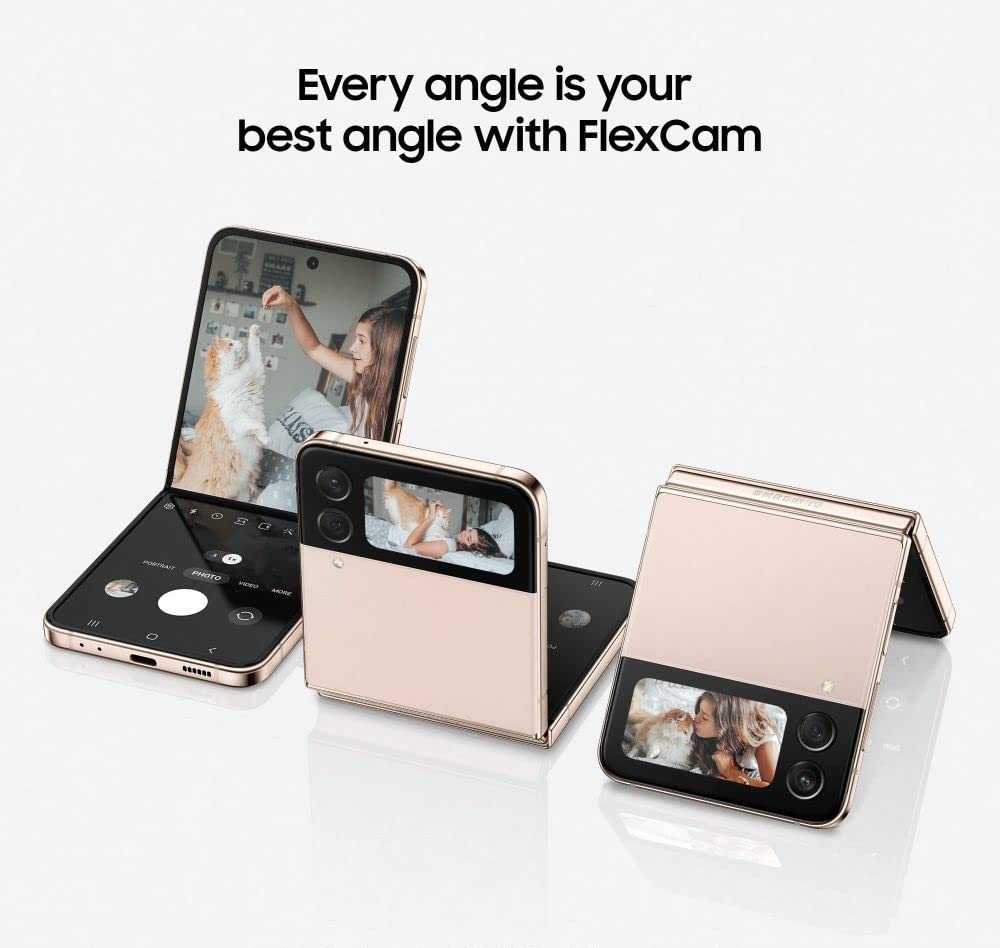 Impressive Photos and Videos
If you like taking pictures with your smartphone, then you'll enjoy the Samsung Galaxy Z Flip 4.
Let me explain. First, it comes with a dual camera setup at the back. One comes with a main 12MP (wide) and the other comes with a 12MP (ultrawide). It also has a single teardrop camera on the display which is a 10MP (wide) lens. 
The picture quality is impressive. There's plenty of detail. The colors are accurate, great contrast, and looks very natural. The main camera has a larger lens. It takes in and delivers more detailed pictures during the day and also in low-lit areas.
Ultrawide and selfie pictures are equally as detailed as the main camera. They look impressive with nice color and also look natural.
The picture quality at night also looks good. You have the option to switch off night mode but there is a small loss in details. Still, the pictures look good.
With videos, you can capture up to 4K quality videos at 60 frames per second (fps) with the main camera. The ultrawide and selfie cameras can also capture 4K videos at 30fps. There's also the option to capture Full HD videos at 1080p if you prefer at 60fps. 
The HD video quality is smooth and looks excellent. With all the cameras, they look natural, detailed, and with good colors, even at night. Optical stabilization is included to help steady the videos.
Overall. Impressive camera setup. Takes stunning, detailed, and natural pictures and videos. 
Good Battery Life
With the Galaxy Z Flip 4, you get a 3700mAh battery that will last you a whole day on a single charge.
If you can get your hands on a 25W charger, it will fast recharge it from 0 to 100 in just 75 minutes. Not too shabby. Let's not forget it can recharge wireless and reverse wireless charge as well.
So here's the bottom line. Good battery life. Good charging speed.      
And What's So Bad About It
Performance drops when hot
As much as the Z Flip 4 has one of the best performance chipsets (giving the phone impressive performance), when it heats up after a couple of minutes it drops in performance.
It turns out that the phone has poor cooling because of space limitations. It cannot keep up peak performance for longer than 5 minutes. But the performance drops to prevent the chipset from overheating. 
Rather focus on apps and games that won't put pressure on the performance. Light gaming apps work well and won't strain the CPU.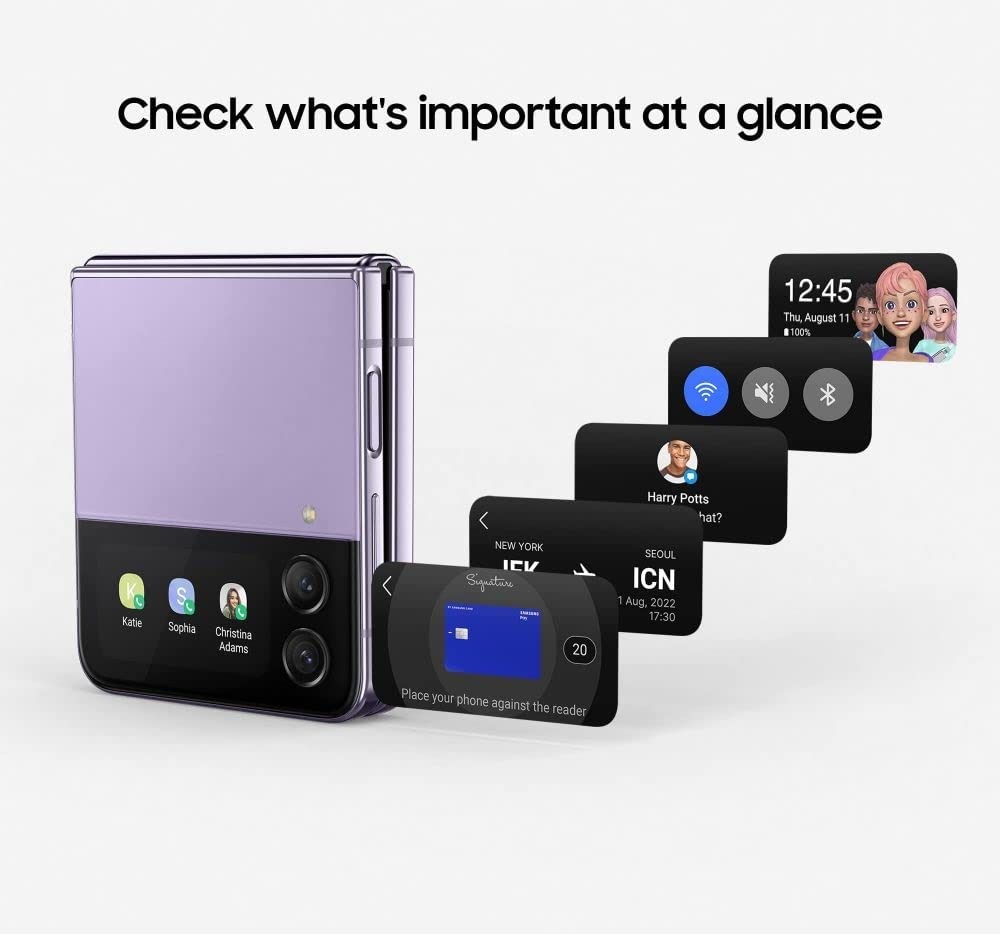 High Price
For now, the Samsung Galaxy Z Flip 4 is expensive. As it's a top-range smartphone (and a recent release), you're looking to pay close to (or a little over) US$1000 / £1000.
However, with all the amazing features and the things you can do with it, I say it pretty much is worth the price. For me, the price is quite. Check out the prices here at Samsung and at Amazon. But if you can afford it, I recommend it.      
Small Battery
I have to admit, the battery life of this phone is good, but compared to the other top-range smartphones like the Galaxy S22 Plus, the battery is smaller, meaning a shorter battery life.
If one of the reasons why you want to get a phone is for better battery life, then I suggest doing some research as there are better options out there. At least the battery size and battery life is better than the Galaxy Flip 3.        
No Headphone Jack, No MicroSD, No Charger
It's a shame but we need to get used to the fact that Samsung is not going to give us smartphones with a headphone jack, an expandable MicroSD slot, and a charger anymore.
If you can get your hands on a 25W charger, then go for you. The reason is that you can a fast charge for the Z Flip 4. 
Also, there is plenty of internal storage and free cloud services out there to store media online when you run out of space. If you wanna listen to music on the go, you can connect your wireless earphones via Bluetooth.     
Verdict
The Samsung Galaxy Z Flip 4 is an impressive smartphone. It improves on the latter model with better performance, bigger and longer battery life, better camera, and minor improvements to the design.
Yes. There are no major changes to it but it still looks stunning. The battery package is better than the older model, however, there are better smartphones out there, even budget handsets, with larger and longer battery life.
The price is pretty high as well but comes with better features.
So let me ask you this. Is the Samsung Galaxy Z Flip 4 worth the purchase?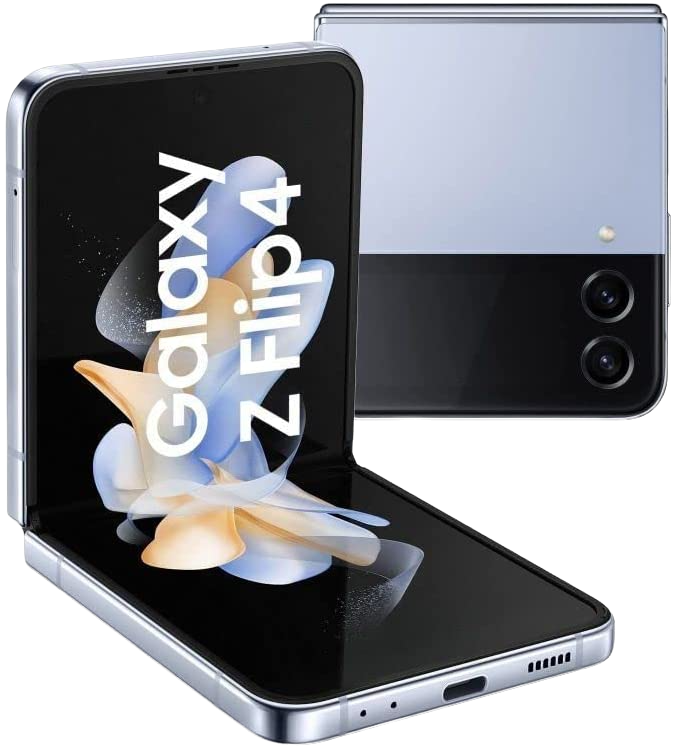 The answer is yes. If you want an upgraded, more powerful, and improved version of the Galaxy Z Flip 3, get the Samsung Galaxy Z Flip 4. If you like taking stunning videos, pictures, and selfies, get it. If you like a fast-performing smartphone, get it. 
If battery life is your preference, I suggest you compare it with your current handset before you decide. If you can't afford it right now, then I suggest you keep your existing top-range smartphone or your Galaxy Z Flip 3.
It's still a powerful handset and has great features. But between the two, the Galaxy Z Flip 4 from Samsung is so much better. And one I recommend for your next purchase. 
Final Words
So what do you think about the new Samsung Galaxy Z Flip 4? Is it the top-range smartphone you're looking for? Do you have the older Z Flip 3 and looking to upgrade? What other smartphones are you looking to get?
If you have any more comments, please leave them here below. If you have any questions then leave them here as well. I will answer them as soon as I'm able to.    
If you like my review and wanna know more (or you want to see buying options), then check out the prices here at Samsung and at Amazon. So don't wait. There's no better time than to get it now while stocks last. 
Samsung Galaxy Z Flip
The Good Stuff
Impressive performance
Stunning 120Hz foldable display
Good choice of colors
Good Durability
Best camera experience
Compact & foldable
Impressive design
Better battery life
Lightweight & very portable
The Bad Stuff
Performance drop when hot
Expensive
No MicroSD slot
No headphone jack
Small battery