Introducing the new Surface Laptop Go 2. The next Surface laptop from Microsoft. Due for release in mid-June 2022, here's a quick preview of what to expect.
Microsoft Surface Laptop Go 2
Tech Specs
| | |
| --- | --- |
| Display | 12.4" PixelSense™ multi-touch screen | 1536 x 1024 (148 PPI) resolution | 3:2 aspect ratio | 330 nits max brightness |
| Memory | 4GB or 8GB LPDDR4x RAM |
| Processor | 11th Gen Intel® Core™ i5-1135G7 |
| Storage | 128GB or 256GB removable SSD  |
| Graphics | Intel® Iris® Xe Graphics |
| Operating System | Windows 11 Home |
| Input ports, connections | 1 × USB-A | 1 x USB-C®  | 3.5 mm headphone jack | 1 × Surface Connect port | WiFi 6, 802.11ax compatible | Bluetooth® Wireless 5.1 |
| Misc | 720p HD f2.0 camera (front-facing) | Dual far-field Studio Mics | Omnisonic Speakers with Dolby® Audio™ Premium | Weighs 1.1g | Up to 13,5 hours battery life (as advertised) |
| Release date: | 14 June 2022 |
| Starting price: | SG$999.00 / US$728.24 / ZAR11,246.76 |
Overview
Microsoft is releasing a new surface laptop called the Surface Laptop Go 2. From first impressions, it looks pretty, with a sleek platinum white finish, a 12.4-inch HD touch screen, and a stunning keyboard layout with a large mouse pad. In terms of the internal specs, the Surface Laptop Go 2 will include an 11th generation Intel Core i5 processor, with either a 4GB or 8GB of memory, internal storage of either 128GB or 256GB, and an Intel Iris Xe graphics processor. 
In terms of connectivity WiFi and Bluetooth is available, and input ports include a USB-C, USB-A, a 3.5 mm headphone jack, and a 'Surface Connect' port. A 720 HD webcam is available for meetings and video conferencing. The audio speakers are powered by 'Dolby Audio' which is situated at the base of the laptop underneath. 
What you get in the box is the following: 
Surface Laptop Go 2
39W Power Supply
Quick Start Guide
Safety and warranty documents
Verdict
Starting at under US$1000 this is a laptop for those who work remotely. It's lightweight and portable so you can move around with it at ease. The laptop looks stunning. The platinum finish makes it look elegant and professional. The touchscreen display looks good. It's an HD display with a 1024p screen resolution yet the display quality looks impressive with clear and good color accuracy.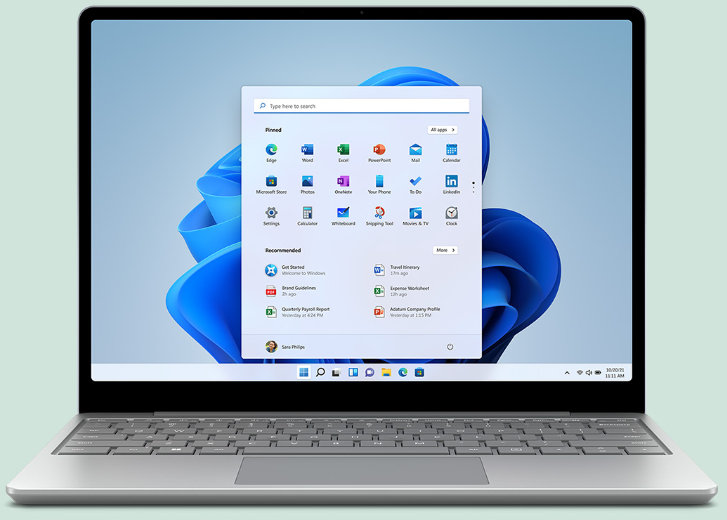 In terms of performance, the Surface Laptop Go 2 includes an Intel Core i5 processor that expects to perform your daily tasks well. The memory or RAM available is sufficient enough as long as you don't leave apps and documents on standby that will end up slowing the Surface laptop.
The 8GB of RAM is a better choice as it allows you to store more apps in memory. With internal storage, you get either 128GB or 256GB SSD, which is a fast-loading drive than HDD. For now, there's no mention of getting bigger storage.
The Surface Laptop Go 2 is not a gaming laptop. The current specs don't support popular commercial games because they need a higher grade of hardware spec. You can get away with light gaming apps. As advertised, the battery life of the Surface Laptop Go 2 will last up to 13,5 hours.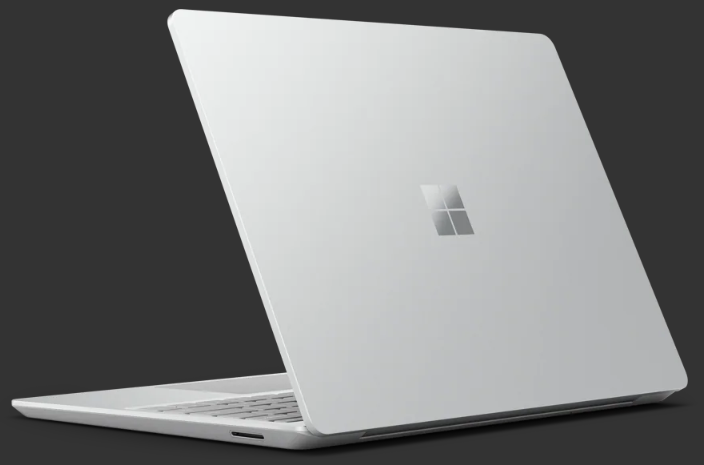 For now, it will depend on testing the device to determine the actual battery life, but usually, portable laptops from Microsoft, especially Surface models, come with more than 7 hours of battery life. Input ports are not so many but there is the option of getting a USB Hub. The sound output may be adequate since they are situated underneath.
With the design, the hardware specs, the battery life, and other features, the Surface Laptop Go 2 overall looks to be a great laptop for daily tasks. The long battery life and the lightweight make it perfect for freelance and corporate individuals who like to be on the move.
The specs are similar to that of other budget laptops yet the price is quite high. To find out more or preorder the new Surface Laptop Go 2 click here or the button above. Thank you for checking out this preview. If you have any questions or comments, please leave them below.