Let's take a look at this HP Omen 15 Review. It's a mid-range gaming laptop with a 15.6-inch display, a powerful Intel Core i7 processor, 16GB of RAM, 1TB HDD storage, and an NVidia GTX 1060 GPU. It's one of the best gaming laptops you can buy and a great choice for gamers looking for decent solid performance at an affordable price.
HP Omen 15 Gaming Laptop
Hardware specs
15.6-inch HD (1920×1080)
Intel Core i7, 2.2 GHz
16 GB of RAM
1 TB HDD
NVIDIA GeForce 1060 GTX
Windows 10
Other Features
Upgradable memory | Full HD Anti-glare display | Digital media card reader | Built-in webcam | Backlight keyboard
Advantages
Great performance for gaming
Modern look design like standard laptops
Lots of features including G-Sync and 144Hz display
Disadvantages
Short battery life
Fans get quite noisy
Design
The laptop comes with a black chassis and a brushed metal lid to give it an edgy look. The red emblem on top gives it a nice unique look to it. It is ultra-slim measuring at 1.02 inches and weighs 2,52 kg making it light to carry and fits well into a laptop bag.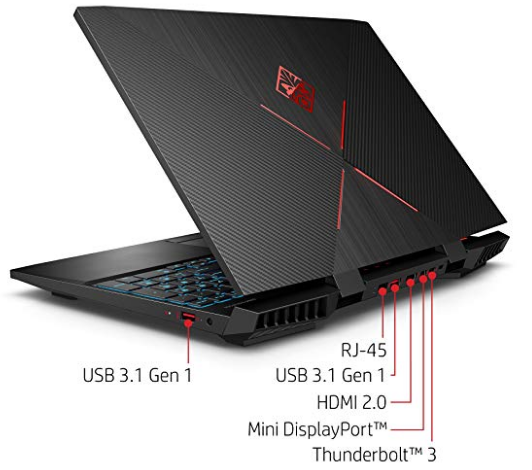 The fans at the bottom help improve heat dissipation. It can get quite loud whilst being used but it is something you can get used to.
The sound speakers are placed at the bottom of the laptop. It comes with input ports, such as three USB ports, headphone, microphone, Ethernet, HDMI, and a USB-C.
Display
The laptop comes with a 15.6-inch display that offers a slight degree of brightness. The maximum resolution reaches up to 1980×1080 offering full HD quality features.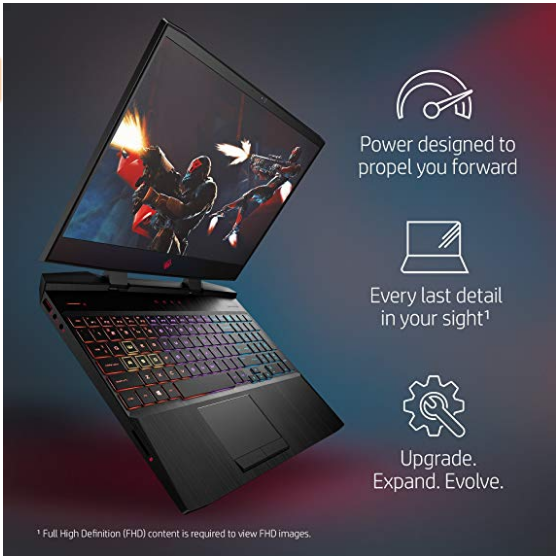 The laptop comes with an NVIDIA GeForce 1060 GTX graphics card that can run the latest gaming software. It offers the most cutting-edge graphics, with a 144Hz refresh rate which allows for smoother on-screen performance.
Keyboard and TouchPad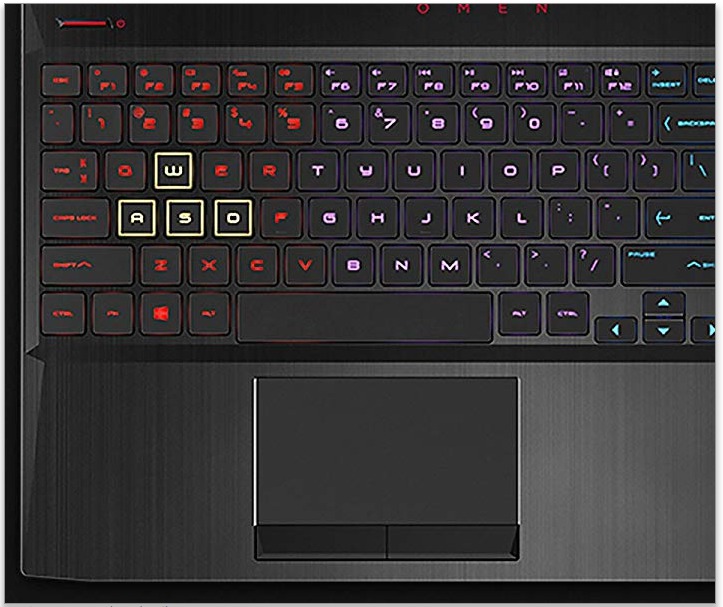 The laptop comes with a fully customizable backlit keyboard layout. The touchpad is large but is occasionally unresponsive even whilst gaming, so it is best to use a normal mouse instead.
Battery
The laptop falls short here, as it has a short battery life of up to 4 hours. It is best to keep a power adapter ready for long hours of gaming.
Overall impression
This gaming laptop is one of the very best performing gaming laptops of 2018. With its loads of features and excellent performance especially in gaming, if you have the money for it, get it, you will not be disappointed.
Click here below to buy now!!

So what do you think of the HP Omen 15 gaming laptop? Do you agree that it's one of the best gaming laptops at its price? What gaming laptop do you have? Is it better than the HP Omen 15? What specifications do you expect from a gaming laptop? Leave your comments below.
See More Affordable Gaming Laptops
Follow me on Instagram: luvuyomadyibi